Hello Bloggers, I feel like teaching the teacher today. Blogging has gone viral in this country and everyone wants to express themselves or better to say a way to contribute towards the world they look forward or they dare to live in.
Well, the idea itself is intriguing and it feels amazing when you have a medium to share your thoughts to the world. But it is not that easy to spread the word, you need to do the homework and also some proper research for the same.
So here I am to help you do the homework properly. Well let's get going with some applications that can help you with blogging. Well, who am I to set the priorities, so the applications mentioned are not ranked but are listed as the process of Blogging goes on. From idea to actual publishing and back checks.
1# Evernote App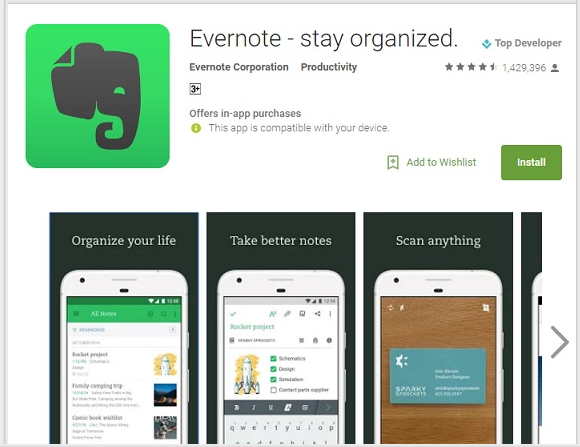 First and foremost step for a perfect blog is an idea; everything that a blogger writes and publishes was once just an idea. Our brains are smart but still won't it be useful if you get to keep track of all your ideas, notes, facts and other things that you are willing to express via blog? To keep the track of all those things, keep Evernote. It is damn simple and helps you keep track of ideas, notes and everything.
2# WordPress App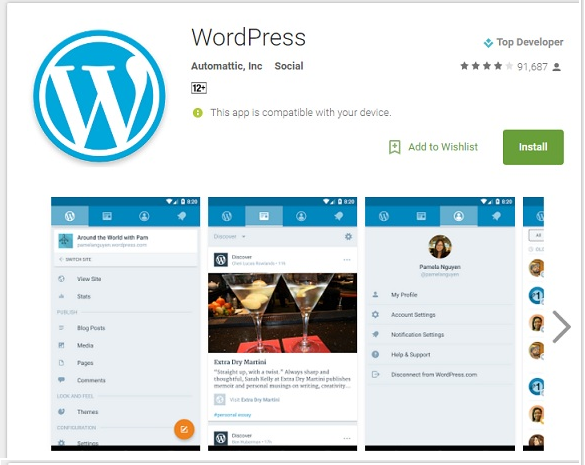 WordPress a venture of Automattic is an open platform for millions of bloggers. They help you setup and publish your blog as easy as 1, 2, and 3. So all you need to do is download their application and do the needful. It is the second step of the blogging. It is used by millions and it has millions of themes for different niche, so choose wisely and choose the medium that can help you display your content your best.
3# Pixlr Express App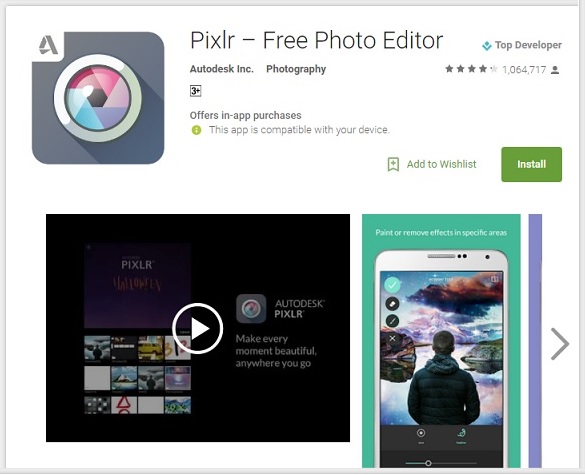 Now the third step is when you have the platform ready it is time to design your content, it is always advised in blogging to use images and videos that are authorized for reuse or the pictures that are not copyright protected. But if you have to few some of them, do some editing and you are good to go without any consequence. Use Pixlr Express to do the editing quickly and get a good quality pictures out of it.
4# Ginger App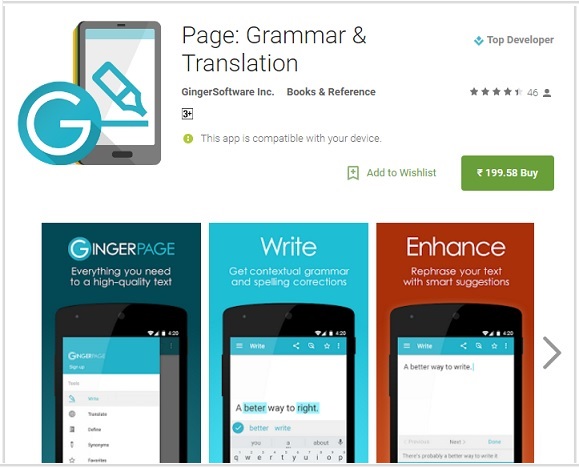 After your content is ready it is essential to make sure it is error free and it has right grammar and punctuations, to do the back check for you, comes Ginger to your rescue. It is used to check the grammar and spelling mistakes. It will make your content perfect and readable for all those Grammar Nazis out there. But I advise not to rely completely on it and do a back check your self.
5# Plagiarism Checker App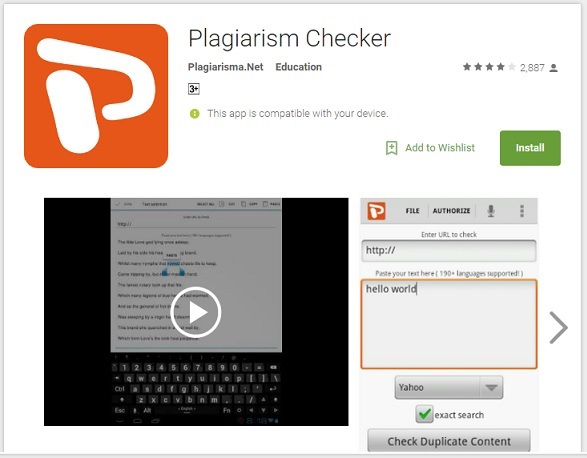 After all that hard work it is essential to check that your content is not similar to others. Not all bloggers do take content from other sources but if you do, you need to make sure that the content is not copied more than 15%. It will help you keep your content Search engine friendly.
Download Plagiarism checker app
6#  Tumblr App
After all the hard work when you finally publish your content, you need to spread the content into the web. You need to reach out to people. This is where tumblr will help you. You can increase followers like other social media and once you publish your content in Tumblr and it starts getting tumbles, it is more likely your content will get maximum exposure. There are also other platforms like Tumblr which you can try like Inbound.org, it also does the same thing but has less followers.
7# Google Analytics App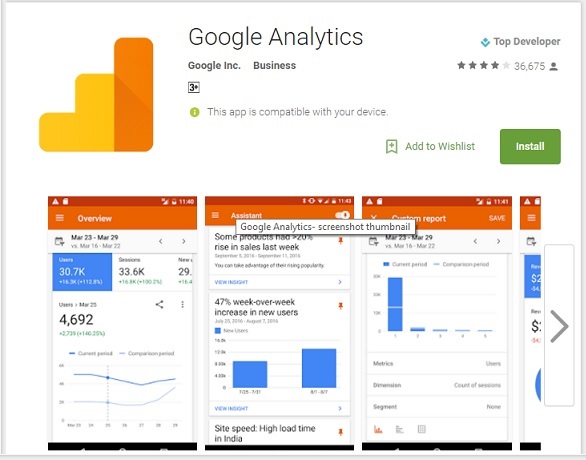 Well once you are done with the promotions, you need to analyze the response to your article, you need to check how many visitors you are getting and out of all the promotions you did, how much response you got from which medium. This is where Google Analytics will help. All you have to do is put the code in your site and then download the application to check the sessions and results.
8#Google Adsense App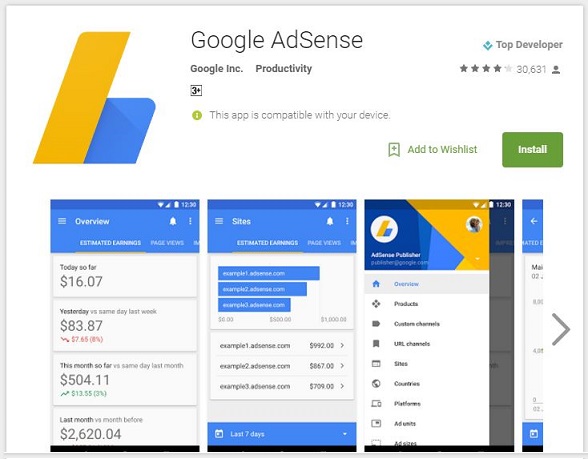 Blogging is not just the sharing platform; it is also an earning platform. There are lots of marketers who are looking for bloggers who can keep their affiliate links in their blog. Google pays out the most and to keep track of your income use Google Adsense.
9# Buffer App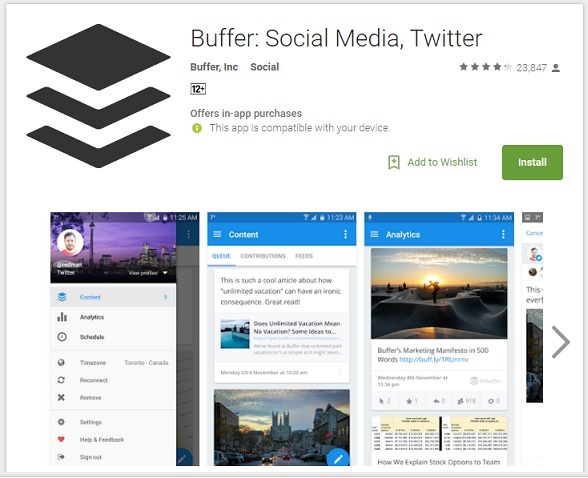 You need to socialize your blog once it has lots of content and need new readers for the same. To do that, you need to publish in all the social media. To do that easily, buffer will help you publish the same.
10# Feedly App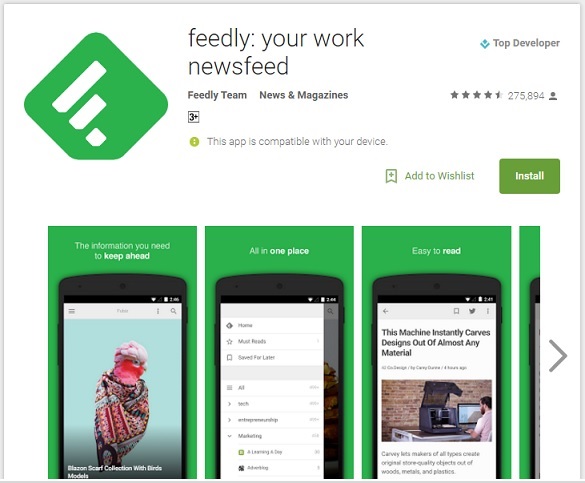 Well as we say life is a circle of events and so is blogging. You need to keep your blog updated and for that, you need to keep an eye on the market or the news from your niche. Feedly will help you keep track of your favorite blogs and other stuff.
Thus, those were the 10 apps that can make a life of a blogger smooth and easy going. Comment down below with some new apps if you use and is useful to all. After all sharing is caring. Peace!