Your website loading slow means you know what, you are losing more than half of visitor promptly.
And if visitor leave your website without reading means your bonce rate increase so Google also not happy with your website and your ranking get down.
Your website rank down means you are losing business.
I can conclude in simple way, if your website loading time increase means you might lose business.
So that's why here we are listing you all top and common cause of slow wordpress website and what ways we can apply to load fast.
Before read all cause I recommend  to firstly check your website loading speed on pingdom.com and other below tools.
Common Causes of a Slow wordpress Website
1. Unoptimized Images
You must have uploaded high mb images in your website so it is taking time in loading web pages. And most of time image found as culprit in slowing websites.
Some time people also upload full size image on their web page then resize to get suitable size but even after resizing your image, it takes same space it was taking previously as full image.
Solution-
Please upload images resolution as per required and also change format of your image into jpg so it take less space in memory.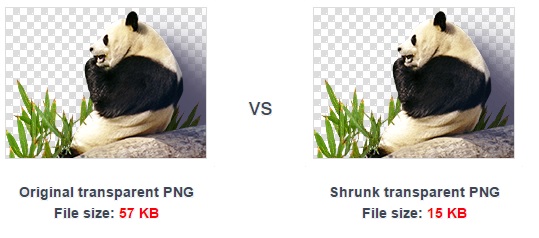 You can use tinypng, jpegmini and other tools to optimize image before uploading and if you have already uploaded then you can use ewww image optimizer plugin to compress all media images.
2. Too Many plugins
Some time too many plugin also cause for slowing website. Also if your using plugin which is not coded properly  also the one of the main reason for slow website.
Actually if we talk about maximum plugin one should keep then there is no such criteria but try to keep less and useful only.
Solution
Please use those plugin which are essential for your website and remove all others. You can also remove those plugin which is useful once in a month like image optimization plugin or delete revision post plugin which you can install again when needed.
Please check number of installation, rating and user comment before install any plugin. You can check our guide of best wordpress plugins.
3. Slow web hosting or Cheap/Shared Hosting
Some time your website hosting server also responsible for slowing website as most of hosting company provide sharing server space for your blog or website.
Solution
Please check up time, Performance, disc space, customer support, Upgrade Options and security  before choosing any hosting service.
Initially you can use share hosting but once you start getting enough number of visitor then you can upgrade your hosting to Dedicated or cloud based.
4. Useful plugin not available
When multiple people visiting your site at once  and check single page then for each use wordPress involve a set of steps to find page so  it can really slow down your website.
Solution
In this case we recommend to install caching plugin, which can make your WordPress site 2x to 5x faster. There are many cache plugin available but I always recommend to use yoast plugin.
5. Complex or bulky Code
Sometime your website get slow due to bulky code or add something which take time to figure out what to show. So by using proper CSS, HTML, and Java script you can get rid of slowing website.
If you are using WordPress then please check theme carefully then only use as most of time themes makes your website slow.
Solution
Please read about theme properly and test on your local machine first then use for your site. Once your site load properly then you can use same for your online site.
6. Uploaded Videos Directly to WordPress
If you have uploaded any video directly on your WordPress site then it will take more time to load and if your server is sow then it may take several second in loading.
Solution
It's better to choose other free video uploading platform like YouTube , vimeo  and dailymotion.
7. Use a Content Delivery Network (CDN)
8. Split Comments into Pages
Hope you like this post and by applying this all tips I am sure you website speed will increase.