Do you want to make any post or page of you blog for the specific group of people or your close friend only?
For other technology you need to write code to protect any information but in WordPress you  can do this by just simple & inbuilt steps.
When you publish a post or page in WordPress then it shows default status as 'Published' and visibility as 'Public'.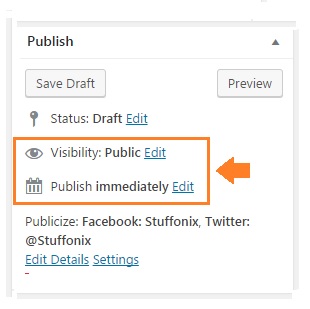 WordPress come up with two build in feature that provide more visibility option and most of beginner not aware of or ignore.
Password protected

Private
Steps to Make WordPress password protect page
1. Check default visible setting
Open any existing post or add new post and in right side under "Publish" box, there is an option called visibility, which by default show with public setting.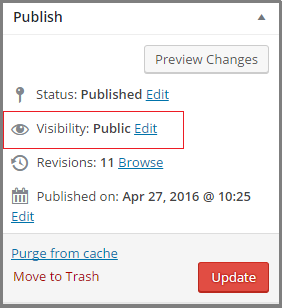 2. Change Public to protected
Now click on edit link in visibility option and change radio button from 'public' to 'password protected' as below .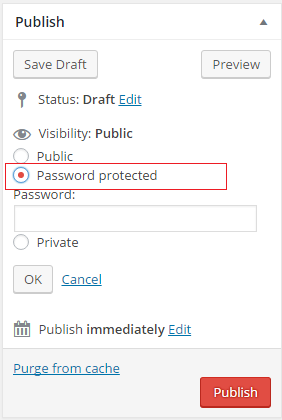 3. Set password
Then provide password in given text field to make your post password protected.
Remember Password is limited to 20 character only. So make it more easy to share with friends.
Note: You can make it private so only site login user can see this post like administrator or editor.
Now you can see post with new visibility setting.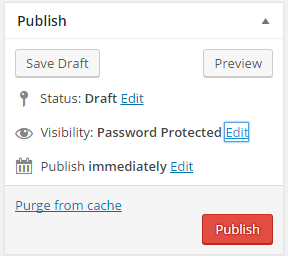 Then click on 'Publish' button to get it published on web.
4.  Verify password protection
Now open the post which you just created with password protection.Once you open you would see post like..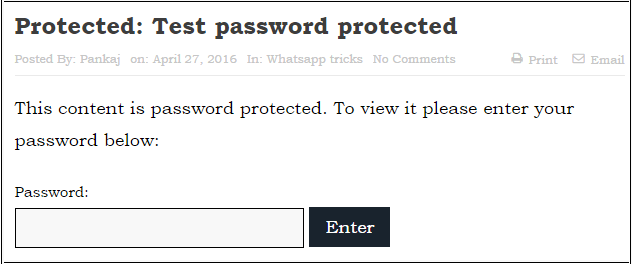 You can see here new word 'protected' added before post title and ask password to view this post.Now you can share your password with people whom only you want to show this post.
Note: Password can be change by administrator, editor or author of post.

Hope you like this post and now easily create password protected post with default settings of WordPress. Even if you are having any issue then just write us in comment.