One of the important task for every website owner is to take backup regularly to prevent from any catastrophic like corrupt, erased or hacked. If you have backup then you can restore and serve your viewer easily otherwise you feel like empty handed.
You can use plugins to automate your database and file backup but you should also learn how to use manual steps to backup your database.
In order to accomplish this task please follow below steps.
Step 1. Open your cpanel and select your database "PhpMyAdmin" from database section as below.

Note:- It may be your cpanel location different but their must be one cpanel.
Step 2. Select your database where your blog has been hosted from left side list. Here I am selecting stuff as my database.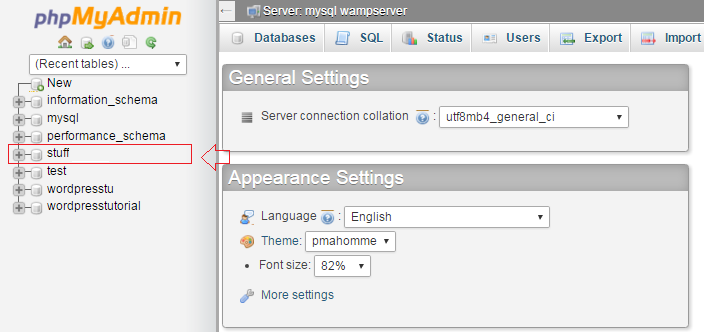 Step 3. Once you select database then you could see all tables belongs to selected database. Next Click on Export link at centre top side as illustrate below.
Step 4. Now you can see 2 option of database backup. Quick and custom.
Note:-If you choose custom then you need to select which all table you want to backup, what format you need and some more information. If you select quick then it backup whole database. 
Step 5. I am selecting quick and  SQL as format then click on Go button. Once you click Go then it start downloading your database in SQL format.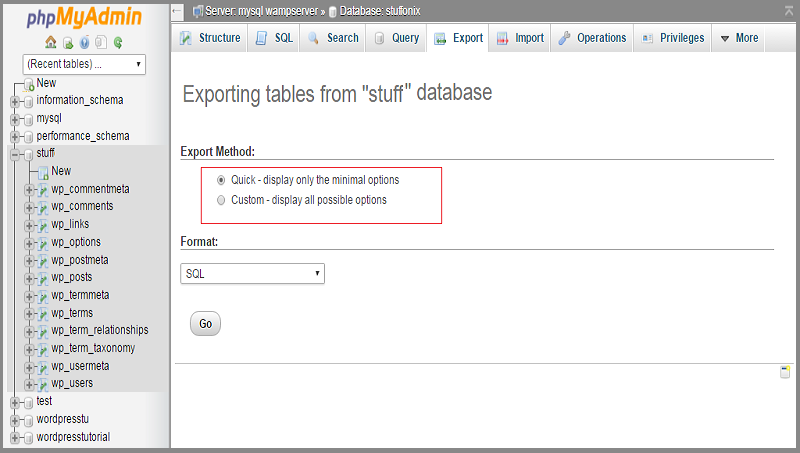 Note: Keep this file safe as it contain all your blog data.
Hope you like this blog post…If yes then please subscribe this blog, follows us on twitter, like our Facebook page and if you have any doubt or want to add something then please write us in comment or contact us.
A big thanks for reading 🙂