Now a days whatsapp become most popular instant messaging service and increasing number of user every day…
People who are newbie to internet always start with whatsapp app.
Most of the people use whatsapp on mobile device only and not aware about if they can access whatsapp web version also.
So for newbies…Is it possible to use whatsapp on web?
if yes..then ..How?
No worry  here I am writing each steps to accomplish this task.
WhatsApp on web – Easy steps
Step 1: Firstly open web.whatsapp.com on your computer . Once you open then you will get screen like below.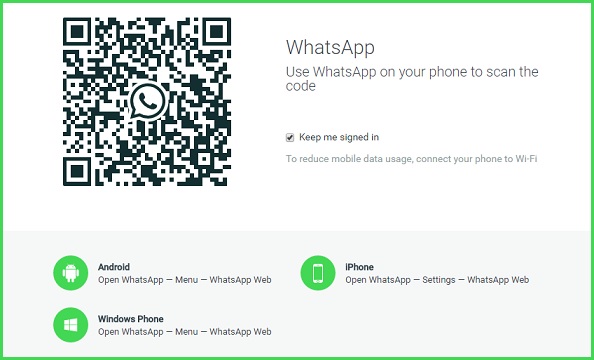 Step 2: Now open whatsapp app in your mobile and click 3 vertical dots at top right side, once you click you will see like below.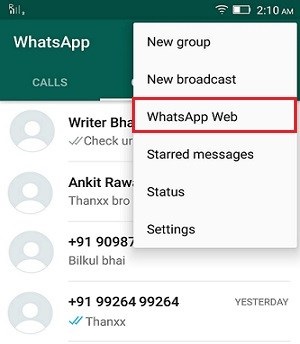 Step 3 : Then click on whatsapp web as shown above in red color once you click you would see below image..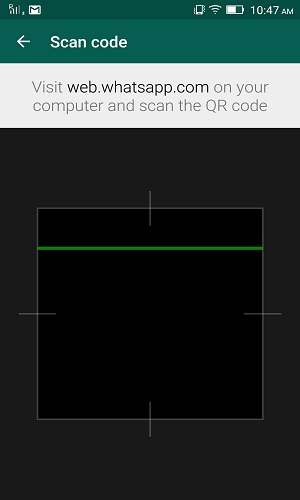 Step 4 : Here you need to move your mobile in front of bar code of web.whatsapp.com, which we have already open in step 1.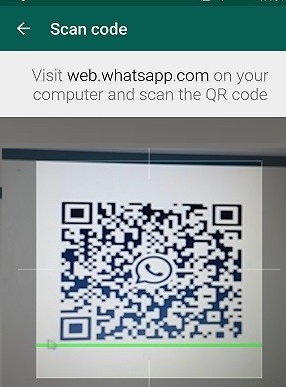 Keep this till it get success in reading bar code …once get success then you would see your whatsapp message open on website like below..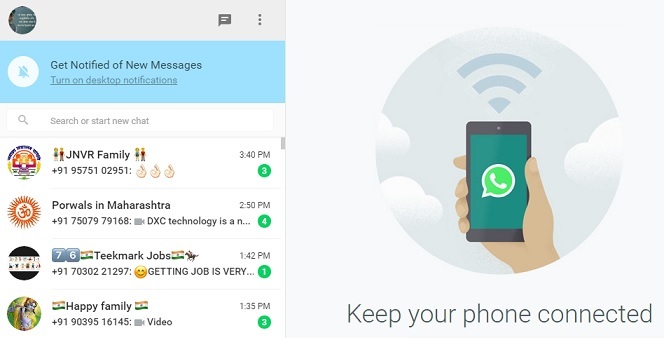 Great…Hope you get it 🙂
hope you like this blog post and now you get easily access on whatsapp on web. If you find any issue then please write us in comment.
Thanks for reading