Working; be it in the office or at home; involves exercising the mind and the senses. And everything that exercises needs relaxation.
The trend of working from home has become popular these days with the freelancing industry growing at the most tremendous pace.
Whenever someone works at his/her home, it certainly adds a relaxation and comfort factor which in turn means less movement or exercising. This is definitely not good for the body. People become so engrossed in work that they sit in front of their PC/laptops for hours together without taking any break.
This adversely affects the body, especially the eyes and the posture. Some of the adverse effects of continuous working are headache, itching in the eyes, high blood pressure, backache and what not!!
So let's discuss about a few things which can help you remain fit and fine.
Firstly let us discuss about some gadgets that can help relax your mind and body while you work from home. So here are the remedies….
Use Antiglare screen guards 
 These days almost every work involves using a desktop or laptop for completing your daily tasks. The eyes are however not accustomed to viewing the artificial light coming from the screen. This glare is harmful to our eyes and can be prevented by using anti-glare screen guards.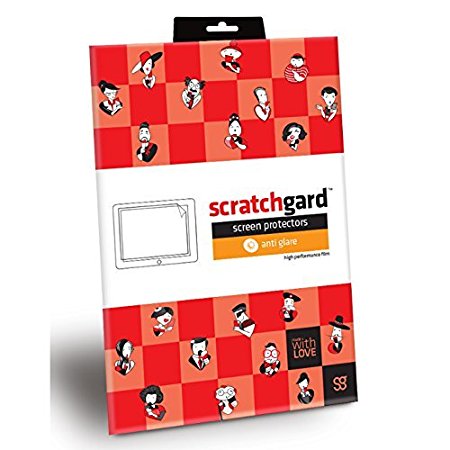 You can surely shop for them online at Amazon.in
Strap-on eye masks
The eyes are the most affected of all when it comes to sitting in front of a screen. The strap-on eye coolant masks are the most effective ways to relaxing the eyes. Apply this mask after every 2 hours so as to relax the eye muscles. Shop for these eye masks online at Amazon.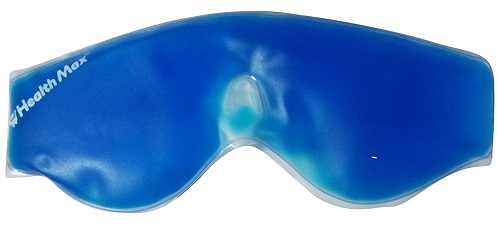 Use chairs with neck and back support:
The body posture is very important and needs to be balanced and straight all the time. Using the right chair is very important especially when working for long hours.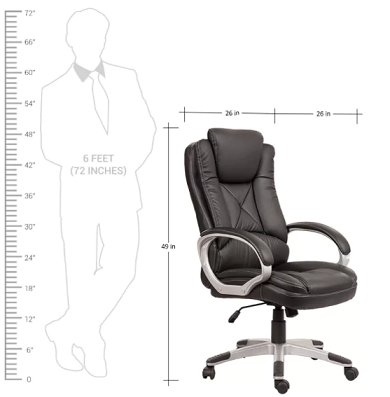 In order to maintain a fine posture it is best to have cautioned neck and back support on the chair.
You can get the perfect chair online at Pepperfry.
Stress reliever balls:
A stress ball is a useful toy which can be squeezed in the hand and manipulated by the fingers so as to relieve stress and muscle tension or to exercise the hand muscles.
Do you know that stress balls are third most popular gifts in United Kingdom?
You can get yourself one at Amazon.
Apart from the above objects, here are several techniques that can help relieve the stress and exercise your body while you work from home.
So here are some stress-relieving natural techniques that will surely bring your stress level a notch.
Make vacationing a part of your routine: Take a break from everyday work and go on a vacation at least twice or thrice in a year. In fact not just going to a long trip, take a small tour to any nearby place every 2 or 3 weeks. It will really help relax your mind to a great extent.
Keep moving: That's right, don't just keep sitting at one place for hours. Keep moving around every half an hour. Just get up from your chair and walk for 2 minutes that will be enough.
This will help relax all the stiffened muscles of the body. Just remember every little effort counts!!
Yoga and meditation: Yoga and meditation have been practiced by people for almost 1000 years and are the most effective mind-body relaxants. Just 10 minutes of daily meditation positively affects the mental state over a period of time.
Relaxation yoga is not about lying down and relaxing. Just find a place to lie down and do 2 Asans- Savasan and Makarasan for 3 minutes each,do in such a way that help you to Free Your Spine and feel rejuvenated and relaxed.
Just a word of caution, don't sleep doing Savasan!!
Listen to songs: Listen to a few songs of your choice when not doing some important work. Just create a playlist and click the play button on your phone and work to the rhythm of the songs. In fact if you can take out 2 or 3 minutes of time in the interim, you can dance to your favorite beat as well!
Not just the above there are tons of other ways to relax and detox yourself off the stress. Some of them are:
Sipping a cup of green tea

Have some chocolate

Just close your eyes and sit for 2 minutes

Read some jokes or watch a video and laugh aloud
So go ahead, don't just sit there. Get up, get moving and earn not just money but a good health as well.