People these days are interested in making videos for any event or any function. With the upgrades in technology, they are using different applications for the function. There are many companies which are coming up with the android applications and helping people to make their life easy. Under this context, there are applications for slow motion video.
With the help of slow motion video app, you can easily make videos or documentaries. This is possible over all android phones.
Also, you can install them for free as well. This is a budget tool and users are able to make them usable as well.
Let us understand those slow motion video app which are available on Google Play and you can install them for free as well. 
Android slow motion video app
1. Slow Motion Video FX

This is a very useful application for slow motion video making and it also comes with an option to upload the output video to the social networking platforms like YouTube and Instagram. You can also share with your friends on any other networking websites.
The application is available with different features like it can make your video slow which will make you feel strange and it also makes your speech fast recording is very clear.
You can record for anything which is happening in the actual phase. Record anything in the fat mode or slow mode than the actual speed of the event. Create anything with your imagination and this application will support you.  
2. SloPro
This is the application which is very popular in the android application and is used for shooting, editing and sharing it with your friends. It can also make the video into slow mode and can transfer into any device easily without compromising with the speed.
This also makes the videos stunning and cooler. This application gives you freedom to do any editing or pointing it out. For a fun, you can make the videos go slow or make them fast at anytime.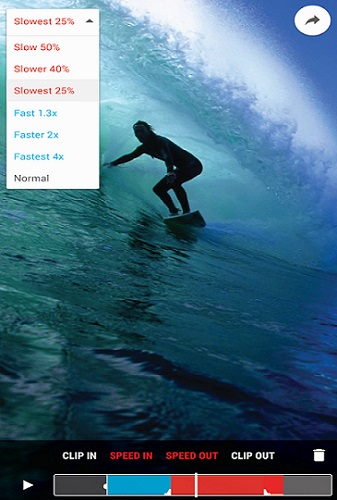 3. Controlled Capture Lite
Android users are at ease after installing this application. The Capture Lite application is controlled and captures actual and normal pictures and videos. You can really make a good use of your mobile and tablet's camera with this application.
You can make a video go slow or fast at any time and the real time events can be changed at any time.
4. AndroVid Video Editor:
This video editor is very phenomenal to use and you can use it as it comes with many features. It is being very handy too. There is very easy way to edit your videos as well. There are lots of good things about this application like
You can trim your videos to a level, you can merge different videos into one, and you can cut or remove the unwanted parts as well. One can convert videos into other formats too. You can also make changes with the resolution of the videos too. This helps in making your videos uploading on social networking websites and YouTube and can organised all the videos as well.    
5. KMPlayer:
Here is the award winning application for 2014 as this application, KMPlayer is among the 30 best applications as ranked by Google Play. The experience of this video player is quiet different that others and you will realise it once you use it. This video application supports HD videos and it can run in 30 languages.
KMPlayer is for everyone and you can control the playback speed, subtitles of the videos. This application has a feature of sow and fast running videos at any time with the dedicated key.
You might also like to know
The slow motion video app enables you to actually make movies. They are basically for fun but it could help in someone's profession making videos are easy through your Smartphone or tablet. If you liked my blog, don't forget to comment here.