Ahh!! Do you love music? Singing & creating? If Yes!!!! then what a talent it is to have the ability to create music. You are one God gifted child if you know how to make those melodious tunes that help generations to soothe their moods.  But, the reality is that despite having a pool of talent you need to work out on ways to find out a living out of it. You cannot earn a living just by singing until and unless you sell music online.
There are hundreds and thousands of musicians in the world that have extraordinary talent but are deprived of a luxurious lifestyle as they do not have the right platform to perform on.
To all the musicians out there, you might not have fame today, either a good brand or a manager and a crew but you will certainly get that one day.
Till then why not sell your music online and make some money out of your talent. Yes, there are many sites that help you sell your music and make money.
Here check out some sites that can help you in your days of struggle, while you prepare for your bright and melodious future:
1. Tunecor – Sell your music
Tunecore is one of the highly recommended platforms by musicians worldwide to sell your music. It helps aspiring musicians to directly sell their music to iTunes, Amazon, Spotify, and 150+ digital store partners.
The website is completely free and you can proceed on selling your music after registering through a Tunecore account. There is more, the site offers you 100% revenue you make on various platforms and also offers you the rights to your music.

2. Sellfy – Selling Your Digital Products
This website is for those who love total independence in any venture. You can directly sell your music to your customers.
However, you need to pay 5% of every sale to Sellfy as a commission for marketing your music and other stuff. The storefront of this website isn't very impressive but it does offer unlimited storage and a great bandwidth.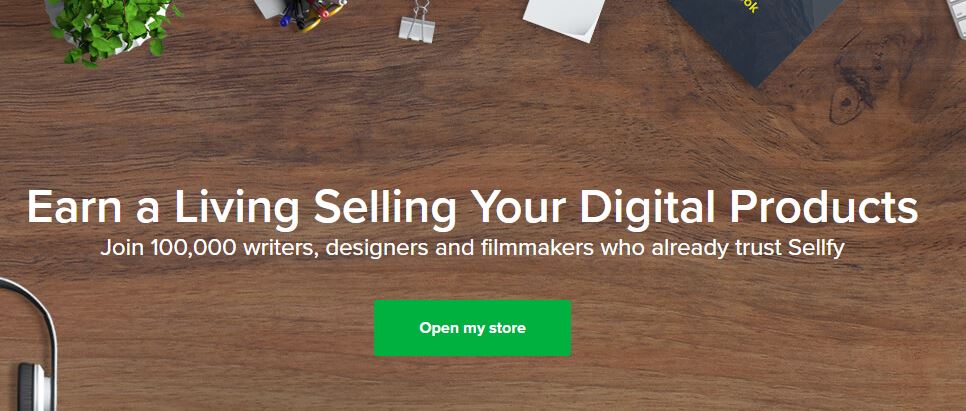 3. Loudr – sell cover songs & original music 
If you are looking for a website that not only allows you to sell music but also offers you assistance in licensing as well as digital distribution, then Loudr is the best choice.
The website helps you distribute your music through different platforms including vinyl records, downloadable files, and CDs. All you need to do is discuss your song details, your idea of distribution and the websites help you in the best possible way. You need to pay a flat service fee of $15 for licensing your cover songs.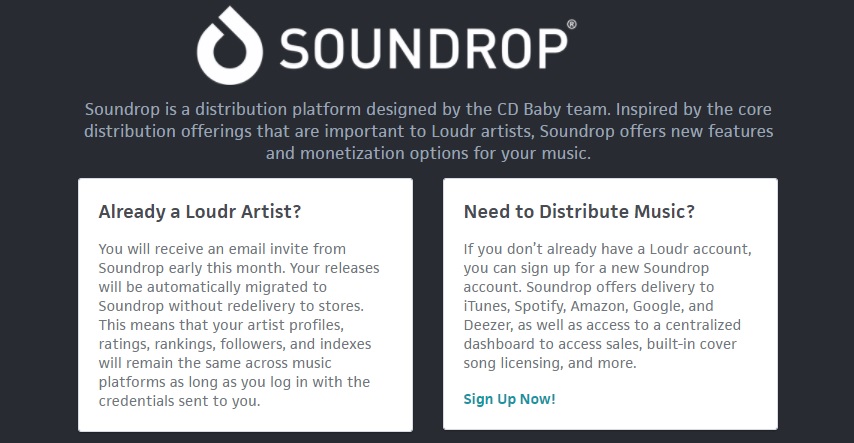 4. Distrokid -MUSICIANS, SELL YOUR MUSIC NOW! 
Another amazing website that helps you sell your music on multiple platforms, Distrokid is on the top charts. You can sell your music on iTunes, Spotify, Amazon, Google Play, and more using Distrokid. This includes Youtube, Tidal, Deezer and 150+ similar platforms.
You get paid for your music on monthly basis and get 100% of the royalties. In case you wish to avail the option of uploading unlimited albums you have to pay a fee of $  19.99.
You can keep all the earnings as well as set up split percentages to share with anyone. You also get paid of someone uses your music on YouTube.
5. BandCamp 
Founded in the year 2008, BandCamp is a revered name in the industry. If you are looking forward to selling your music as well as any merchandise, there is no better choice than BandCamp. The concept that BandCamp follows is "selling directly to the fans".
You can sell your music directly but need to pay 15% of your total sales to BandCamp. When you reach the mark of $5000 in revenues the percentage comes down to 10.
Interestingly all the money generated through the digital sale is transferred to your PayPal account and you owe BandCamp 10% of the sale.

6. CD Baby – SELL AND STREAM YOUR MUSIC
The website offers you great control over the format of your music. Unlike its name, the website has a wider reach than just compact discs. The website allows you to sell digital copies of your music, vinyl records and CDs as well. You have to pay a one-time fee for any format you choose to sell your music.
Once paid, you get the best support from CD Baby in making higher sales. The website helps you sell your music on iTunes, Amazon, e-stores, stores and more.  You have to pay $4 as commission to CD Baby on every unit sold.  

Besides all these sites you can also sell your music at Fetchapp, Indaba music, Sunny cast music, Theme core and more. All these websites offer you tremendous support and help you reach your target audience while continuously earning revenues out of your music.