Do you have any unused themes & Do you need to update them regularly without any use? Yes….same happened with me too 🙂
If you are not deleting them then you need to update them regularly, may be for for security reason as well as they would take some space. So how you can remove all unwanted or not active themes which comes by default from your wordpress blog. 
Here I am showing you steps to remove themes that are not being used.
1.  Log in to the wordpress Admin panel
You can log in into your administration panel by just adding /wp-admin after your website name. Once you log in then you can see Dashboard panel.

2.  Nevigate to themes
Select appearance category and themes sub category from left site menu like below.
Once you select then you can see some theme other then your active theme as below (marked with red).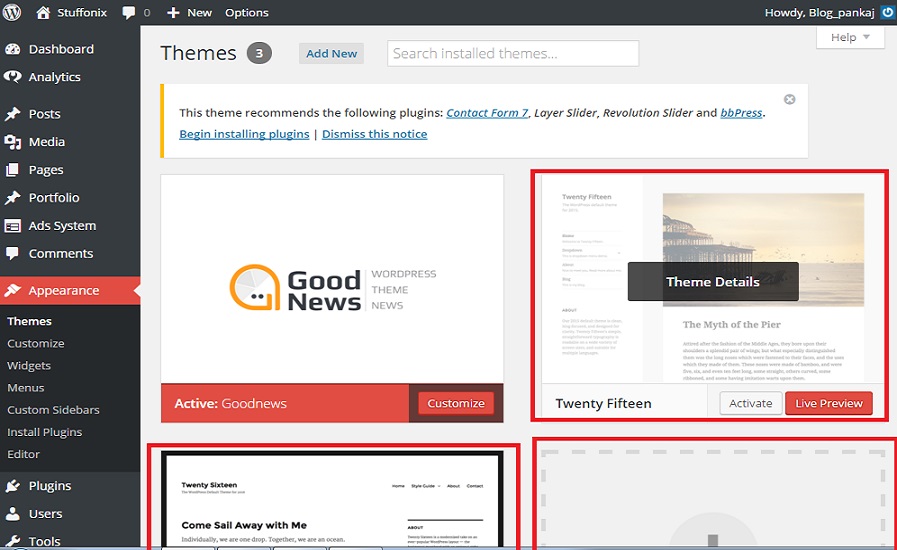 3 Check theme Details
Now move your cursor on theme which you would like to remove. Once you move then you can see word  "Theme details". Then click on Theme details. Once you click on theme details then you can see new page with 'delete' link in red color at bottom right corner.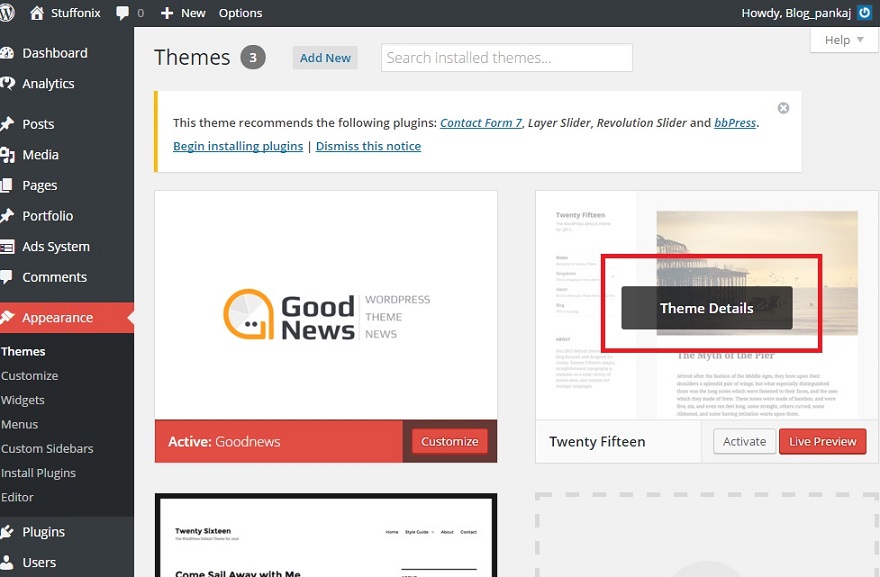 4  Delete theme
Click on delete link and get rid of from unused themes.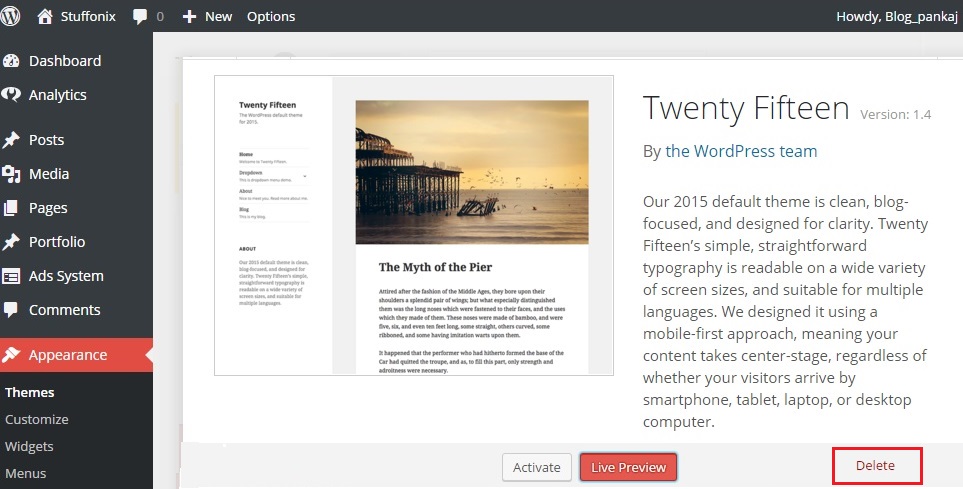 Now you can see I have only one theme .So I can easily handle, it also help me to make more secure and rid of from update again and again.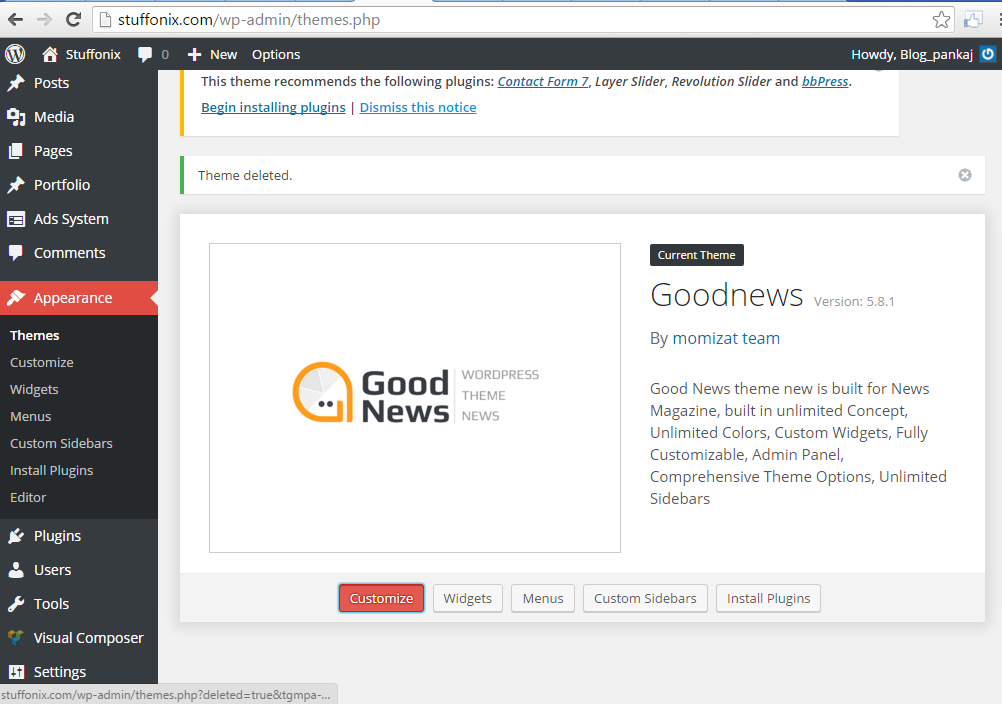 Hope you like this blog post…If yes then please subscribe this blog, follows us on twitter, like our Facebook page and if you have any doubt or want to add something then please write us in comment or contact us.
A big thanks for reading 

.