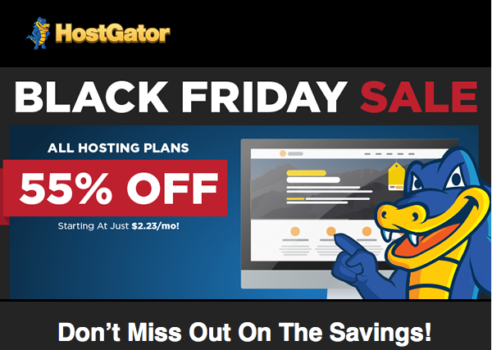 Internet rising in India with very high pace and people also searching ways to earn money online everyday but only few ways which  you can start earning without investment of single bucks.   
Youtuber is also one of the simplest and most easy ways of earning. If you also want to become youtuber then I recommend to must read our guide How to become youtuber.
There are many people who are comedians, musicians, chefs, doctors become millionaire by just choosing YouTuber as career.
Here you can see list of top youtubers in India who are not only getting money from youtube but also become Famous personality in India.
Top 10 youtubers in India
Let's start with one of my favorite and also favorite of pakistanis 🙂

1.  Bhuvan Bam – comedian
One of the Famous youtuber in India and mainly for his 18+ comedy video. His channel BB ki wines is fastest growing channel .
People from india & Pakistan are main viewer of his channel. He is Delhi based 22 year old youtuber and started journey in 2015. As target audience are mainly 18+ people so his early fans came from Pakistan.
subscribers: 1721080
views 46,596,685 
About BB ki vines:  BB Ki Vines is about BB and some funny instances happening around him & his family.
Monthly Income : $16000-$60000 monthly (approx)
2. Nisha Madhulika – Chef
A homemaker in noida who choose youtuber as career in age of 56 and provide various Indian vegetarian dishes with very simple steps. She is also inspiration for those who think age is a bar to start any work.
At age of 54 , In 2007, she started a blog and then after 1-2 year joined youtube. Now she become one of the famous Youtube  chef and also won Youtube Top Chef India 2014.Evven Google CEO also praise her for her youtube channel .

subscribers: 1,100,191
views 340,415,727
About Nishamadhulika  channel:  Nishamadhulika makes vegetarian Indian recipes that are easy to cook and good to eat. 
Monthly Income : $5000-$30000 monthly (approx)
We recommend to read below books and know how to start earning from youtube.
| | | | | |
| --- | --- | --- | --- | --- |
| | | | |   |
3. Tanmay Bhat – comedianThis chubby guy  is co-founder of top YouTube channel  All India Bakchod (AIB) and in list of richest Indian Millionaires.He is one of the famous YouTube stand-up comedian and sometime gain popularity by always be in controversy. AIB also features on Forbes India's 2015 list of top earning celebrities.

subscribers: 1,876,404
views 193,119,384
About AIB channel: Make sketches, podcasts, web shows and other things for the internets validation.
Monthly Income :$120,000-220000 (Approx)
4. Shahil khattar –humor He is the person behind  Being Indian videos channel and working with Multi-channel Network called Culture Machine. 

subscribers: 1,119,508
views: 184,968,923
About Being Indian channel: Daily dose of humor and much more. It is one stop shop for all things Indian.
Monthly Income :$9000-40000 (Approx)
joined youtube: 2013
Watch BeingIndianchannel5. Sanjay Thumma – chefAnother famous chef like Nisha Madhulika but he also create non vegetarian recipe. He is also known with name Vah-Chef and running one website also. He has done graduation from top Institute of Hotel Management Catering Technology and Applied Nutrition, Hyderabad.

subscribers: 1,119,508
views: 398,285,143
About Vahchef – VahRehVah channel: This channel provide  Indian cooking skills & knowledge
Monthly Income :$6000-35000 (Approx)
joined youtube: 2007
Watch vahchef6. Shruti Arjun Anand – Fashion & beautyStarted YouTube channel when she was in Washington DC, US and stared upload video weekly on tips for skin &  beauty products.If you are searching for any suggestion related to  hair and makeup then you do not need to search any where , just open YouTube and search shruti. you will get all solutions.One of the interesting thing is that his techie husband left job and now working with her in building YouTube channel. 

subscribers: 724,754 (May 2017)
views:136,263,735
About Sanam channel: 

Expert Advice on 

Fashion, Beauty, Skin Care and many more

Monthly Income :$1.7K – $26.9K
joined youtube: 2010
Watch shruti video7. Sanam Puri – musicSanam is an Indian Pop Band based in Mumbai & Sanam Puri is Indian playback singer & lead vocal of the band.A college drop out and 24 year old guy now a famous youtuber in India. He never received any formal training in music even though won many heart by his soft voice.

subscribers: 2,084,326
views:391,621,179
About Sanam channel: One of the best music band in india
Monthly Income :$6.9K – $110.1K
joined youtube: Aug 2012
Watch Sanam8.Kanan Gill – Stand-up comedianPerfect Stand up comedian who bring smile on user faces. He is mainly famous for reviewing bollywood movie in his own comedy style.One of the inspirational thing about Kanan that he was also software engineer and now living life in his own way..

subscribers: 458,538
views:39,896,471
About

Kanan Gill 

channel: you will find here best stand up comedy 
Monthly Income :-
joined youtube: 2008
Watch Kanan Gill9.  Ranjit Kumar – product reviewsRanjit is actually solution of all techie questions. From smart phone to head phone & from amazon to flipkart electronic device, you will get best solution and advice.If you want review of any gadget then you do not need to search any where on web, just come here and get honest reviews. good communication using simple English is one of best feature of his videos.

subscribers: 864,690
views:189,125,923
About Geekyranjit channel: Expert Opinion on Tech – Reviews on tech product
Monthly Income :$1.8K – $28.4K
joined youtube: 2011
Watch geekyranjit10. Vikram YadavA doctor by profession and provide various medical and surgery related information on his channel.He started this channel to help medical student in performing surgery and other medical related task. if you surfing from any disease then you can watch vikram's video and learn best way to solution.

subscribers: 307,035
views: 406,807,014
About Dr. Vikram channel: 

enhancing the medical education  worldwide

Monthly Income :$1.5K – $23.5K
joined youtube: 2009
Watch vikram videoIn India, we not only have top 10 youtuber but now we are increasing in number everyday and many of them become brand them self.So let's check few more famous youtuber..Other famous Indian youtuber are- Complement 11. Arunabh Kumar – entertainment 

Watch TVF video12. Zakir Khan – Stand up comedian (my favorite)

Watch Zakir Khan  video13. Siddharth Slathia – music, singing

Watch Siddharth video14. chef Harpal singh – Chef

Watch Harpal video15. Scherezade Shroff – Fashion & beauty

Watch Scherezade video16.Love Rudrakash – Vulgar expressions

Watch Rudrakash video17. Shirley Setia – music  

Watch Shirley video18. Kenny Sebastian – Stand Up Comedian, Musician and Filmmaker

Watch Kenny video19. Mumbiker Nikhil – Traveller & vblogger

Watch Nikhil video20. Sejal Kumar – Fashion and Lifestyle video

Watch Sejal video21. Danish Zehen – Lifestyle

Watch Danish video22. Aakriti & shaurya- fun, drama, cuteness, hauls, fashion updates, gossip and beauty tips

Watch Aakriti & shaurya video23. Ajey Nagar  – Insult people for entertainment

Watch CarryMinati videos24. Sandeep Maheswari – Indian motivational speaker

Watch Sandeep Maheswari videos25. Abish Mathew – Stand Up comedian & work with AIB

Watch Abish videos26. Manish Karnatak – Fun & comedy video

Watch Maniyaki Duniya videosHope you like this blog post and get know Most popular top 10 youtubers in India and also start create your own YouTube channel.
| | | | | |
| --- | --- | --- | --- | --- |
| | | | |   |