Are you active user of internet? 
If you are, then you surely Active user of social media also… 
You know why I am that much sure….by knowing number of user on those platform!!
Although the internet is flooded with innumerable social media sites, we are going to discuss the ones which have heavy traffics are are used by millions on a day to day basis.
Most popular social media sites
So let's start with top site….
1. Facebook
No one in the present day world is unaware about this site. Launched back in 2004 it has grown to be one of the top most website used by people of all ages across the globe.
It enables its users to upload, like and share photos, videos and apps. The basic purpose behind this site is to help people make new friends and connect with others.
People older than 13 years of age can join and register to this site. So far it has 1,280,000,00 registered users. It is ranked 2nd on the Global Page Ranking.
The biggest disadvantage of Facebook is that it is hampering our privacy. From pictures to personal data, everything can be hacked by just hacking a person's FB account.
People tend to spend long hours just scrolling through this site thereby wasting too much of time over the internet.


2. Twitter
General website for micro-blogging, RSS feeds and updates, Twitter was launched on 15th July 2006. It has 645,750,000 accounts registered and is open to people of all ages.Twitter is ranked 8th on the Global Page Ranking.
Whereas it allows people to follow their favorite celebrities and famous personalities, it may make one feel very low about themselves as Twitter is all about sharing out of the box ideas and concepts.
Please also read:
3. LinkedIn
A business networking site, which can be used to take a look at potential employees profile, approach professionals and grow one's business network.
It was launched in May 2003 and has managed to gain 200,000,000 registrations so far. As it is a business website, it is open to people of 18 years and above. Global Page Ranking has placed LinkedIn on the 12th position.
Different sites collect personal data which has been put up by people on their LinkedIn accounts for recruitment purposes. There are huge chances of this data getting misplaced and/or misused.
Please also read:
4. YouTube – Be a video blogger
Launched in February 2005, YouTube is a video viewing and sharing site. On a daily basis, millions of videos from different industries are uploaded, viewed, liked and shared.
When it comes to watching online videos, YouTube is the most preferred website across the globe.
There are unwanted advertisements running before each and every video. Although there is an option to skip those ads, but it still wastes some of your time and diminishes the reach of your content. Also, there are wide chances of spamming when it comes to video content.
5. Instagram
Instagram is a website for sharing photos and videos. It was launched in October 2010 and so far has a traffic of 300,000,000 users. People above the age of 13 years can make use of this site. It has been ranked at the 41st position by Global Page Ranking.
Again while using this website, the users privacy is at stakes as he shares personal data, videos and pictures.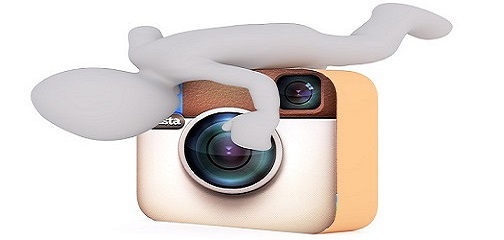 6. Pinterest
Users can pin content that they love to organise and share with others. It was launched in the year 2011 and is open to all. Global Page Ranking has put Pinterest on the 38th position.
It involves a high risk of spamming and also the content getting copied.
7. ReverbNation
ReverbNation.com is a social networking site for musicians and bands to connect with each other. In the present day, 500,000 users are registered with this site which is open to people of the age 16 and above. As the website deals with just music artists, it is positioned at 1,806 on Global Page Ranking.
As mentioned its a site related to music, ReverbNation only accepts mp3s of up to 8MB. While signing up, the user has to specify a particular genre which can be changed later.
8. SoundCloud
Repository of original music pieces and networking, SoundCloud is open for people of all ages and is positioned 299 on Global Page Ranking. It has 10, 000, 000 registered users.
Sound can be recorded on the go but there is no way one can edit it once it's been recorded.
9. Tumblr
A website for micro-blogging and social networking, Tumblr was launched in February 2007. The website has currently 226,950,000 registered accounts and is ranked at the 41st position by Global Page Ranking. The site is open to people of all ages.
Unlike other blogging sites, Tumblr is not free and the user is charged for using the website.
Conclusion
So this is list of most popular social media sites in the world…and if you know other sites which you are using and famous too then please write us in comment so we will add your suggestion in our list.
Few countries like china not using most of social media site and they have their own platform for social media.