Referral programs are one of the best ways to make money online for bloggers apart from the common ways such as Affiliate Marketing or Ad Revenues.
People are fond of trying new things and all you have to do is introduce them to the service you are referring to and you can earn some good chunks of cash when they sign up and use that site.
So today we have brought our users a list of Top sites to earn by referral programming. With these sites, you can make a good passive income by referring your friends, family, and everyone else:
Top sites to earn by referral program
Before writing a review post including your referral link or sharing your link on social media, you should keep in mind that the description attached with it should describe perfectly what the site is all about and you should never try to trick someone into signing up for an inappropriate service.
Wasting no more time, let's start our list of best referral programs:
1. Payoneer
Payoneer is one of the best services for international transactions. Not only freelancers use it for receiving payments but there are many sites which include Payoneer as a payment option as well.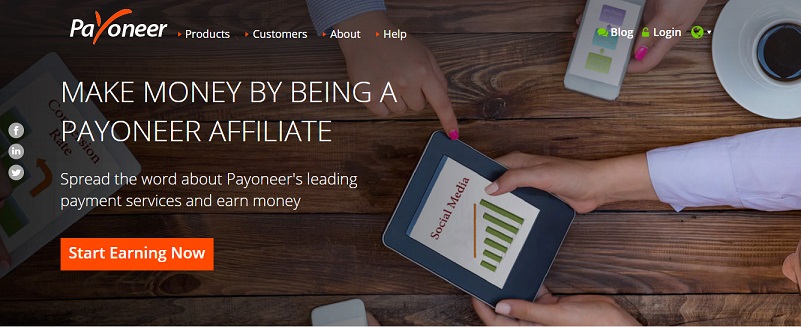 However, despite its easy to use UI and hassle-free terms of use, Payoneer still finds itself behind its arch rival PayPal. So they have introduced a great refer a friend program with which you can earn $25 per referral.
All you have to do is sign up to their site and then generate a referral link. Unlike many other sites you can share your referral link wherever you like and earn a straight $25 per sign up. The only catch is that you earn the money once your referred receives a payment through Payoneer of at least $100.
2. Revenue Hits
RevenueHits is one of the best Adsense alternative advertiser sites but when you are fighting a giant such as Google, you can not just provide a great service and wait for people to find out about you.
That's why they have introduced a great referral program which lets you earn $10 instantly for each sign-up and $90 eventually.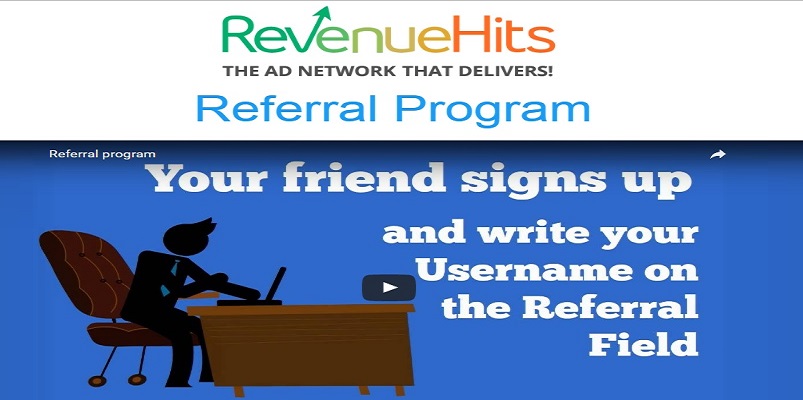 You can sign up for the referral program through their site and then share your referral link through multiple ways including banner ads offered by the site.
You earn $10 for every friend you refer and then an additional $40, and $50 once that friend earns $50 and $100 respectively from ad revenue. This is a great referral program for high authority blogs which refer legit users and are looking to make some good income.
3 Grammarly
Grammarly is a great grammar checker tool available in many variations such as an online editor, a chrome plugin, and a computer application which is compatible with MS Word and other apps.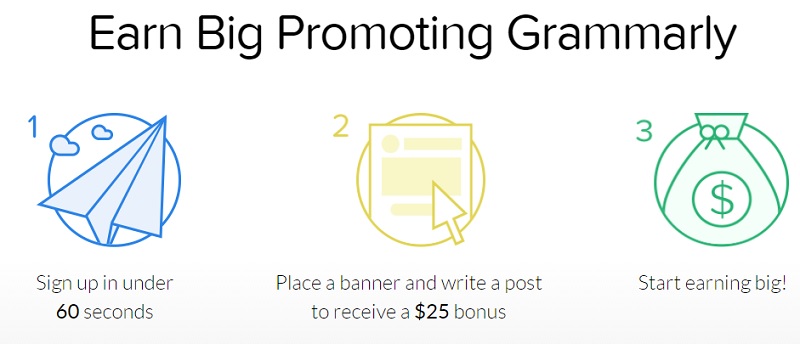 It's one of the fastest growing grammar checking services, and guess what?
you can help it in growing even faster by becoming an affiliate of it. It's one the best referral programs on Internet today.
All you have to signup for the affiliate program and you can choose whether you would like to promote them through a banner ad or by writing a post about it.
For every user that signs up for the free plan, you get $0.20 and for everyone that buys their premium plan, you get $20 as referral program. Since Grammarly is a tool that is useful for almost all internet users you can promote it to non bloggers as well which will boost your income.
4. Infolinks
Infolink is another great one of the top sites to earn by referral programming. It's a great Adsense alternative with slight different ad types. Although it's referral program is a bit different than other best referral programs mentioned in this list.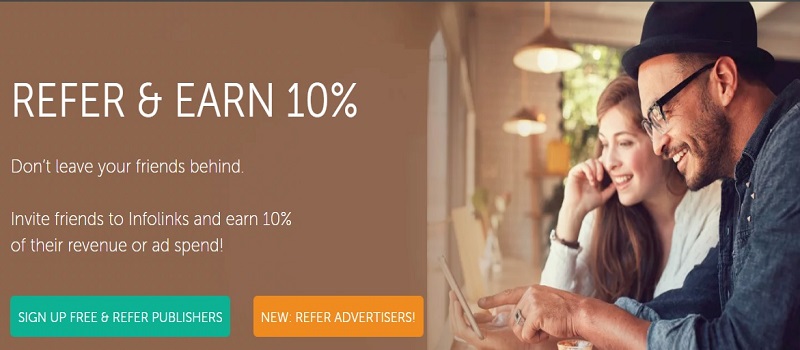 You do not get any bonus on a user's signup but you earn 10% of their monthly income for 12 months of their joining the site.This means if a blogger signs up through your link and earns $100 per month from info links ads, then you will get 10% of his earning meaning %10.
Infolinks are one of most trusted ad networks on the internet today and lots of authoritative sites have also started using Infolinks in the past couple of years, so you will not face a hard time convincing bloggers to join the program.
5. SponsoredReview
Sponsored reviews is a great website for bloggers to earn money through its refer a friend program or even through its main function which is finding sponsored post opportunities.
The program is unique since you can refer both bloggers and advertisers to them and fill both of your hands with cash. You can earn up to $175 per Advertiser and $90 per Blogger from their referral system which is by far one of the highest payment I have seen given by an affiliate site.

6. Hostgator
The next entry in our list is Hostgator's affiliate program which lets you earn up to $125 per sign up. Hostgator, as most of you know is a hosting company which provides various kinds of hosting and Domain related serves.
Its referral program pays you based on the number of signups you can generate per month. The numbers start from $50 for 1-5 signups per month which is a very high amount and so it falls under our list of best referral programs.
You can earn up to $125 if you refer more than 21 people per month, meaning if you own an authoritative blog then only sky is the limit for your earnings.

7. Be Frugal
The final and probably the most offshore entry in our list of best referral programs is Be Frugal which is basically a cashback portal giving rewards to people when they shop online through it.
You can earn a straight $15 per signup and the great thing is that the person signing up would also be rewarded with $10. With it, not only bloggers but everyone can earn some good cash.
Convincing a friend for their refer a friend program is mostly hassle free since everyone likes shopping, and who won't like to save some extra bucks while shopping online?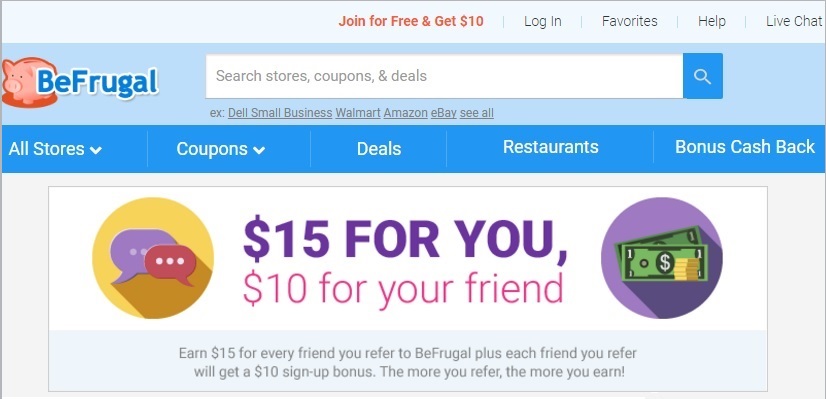 Wrap up
With this, our list of Top sites to earn by referral program is completed. Do let us know which one of these referral programs interest you the most and you can share your experience with other referral programs in the comment box.