We all have heard word 'Insta' a lot in our daily lives. Insta is the popular name of a cool application called Instagram used for sharing pictures and videos. Images are amazing way of capturing memories and sharing them makes those memories more joyful. And this is what Instagram help us in.
You can imagine popularity of this application by just number of downloads. More than 500 Million user already downloaded this application..this huge success was very hard to neglect and acquired by Facebook in April 2012.
So are you aware of Instagram or at least come across images shared through Instagram? If you are do not have good knowledge what it is and how one can use then In this blog I would suggest some simple ways to use this interesting application for this I have divided this blog into two parts.
First part explains some easy and quick steps to use Instagram like manage your account or share photos and the second part explains the key features of this application.
Guide for how to use Instagram
Download the application
As obvious the first step is to download the instagram application from app store. For this simply go to app store and search for Instagram and then select and click install. And you are ready to use the app!!!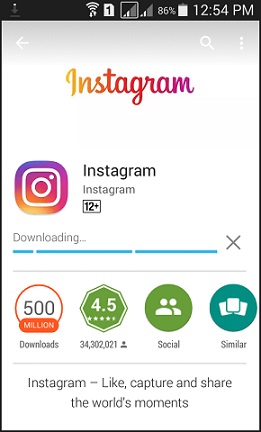 Open the application
Now once you have downloaded the app you simply have to touch the icon on the screen to kick start the amazing experience.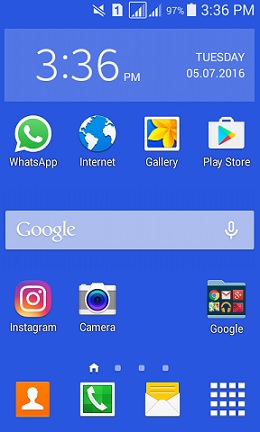 Sign up & setup
Here you have to sign up on Instagram by logging in with Facebook , email or phone number whichever you feel comfortable with just like you do for Facebook and other sites.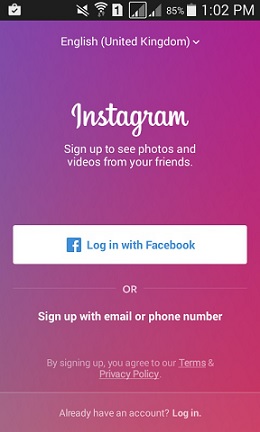 Once you register then you need to move ahead to set up your profile and first step is add profile picture as below.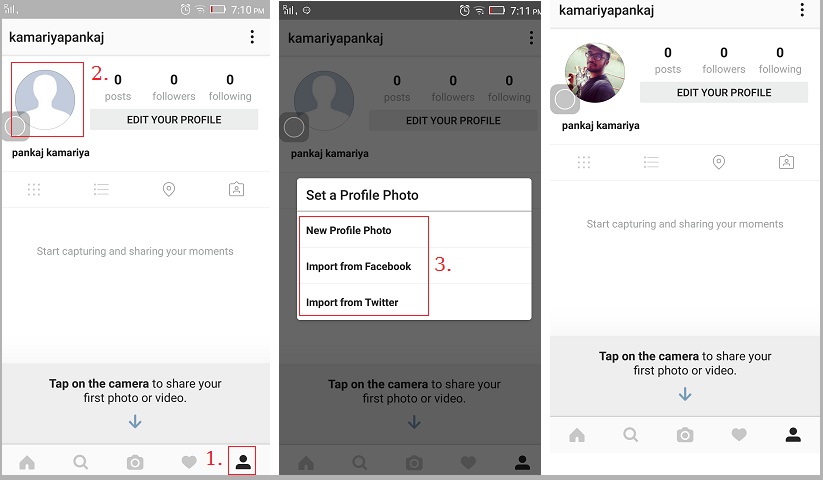 Once you update your profile image then go ahead to edit your profile information like bio(150 character information which describe you)and a website.
Follow friends
You can now follow the people just by choosing contacts from Facebook account, twitter or simply searching by their username. This step will enable you to see all the cool pictures and videos posted by them. After this click on Next and you will have whole lot of features on your screen to have fun with.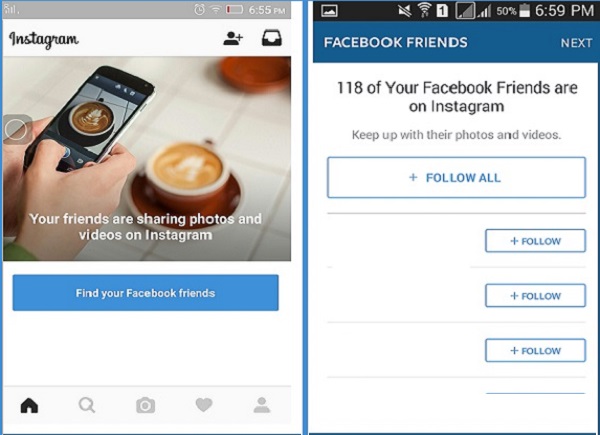 Features on Instagram
Click on the house shape icon to get the recent posts by the people you are following. Here you can see all the interesting posts and hashtags which your friends have posted and you could Like them by clicking the cute little heart or by double tapping on the picture or video.You can comment on posts as well.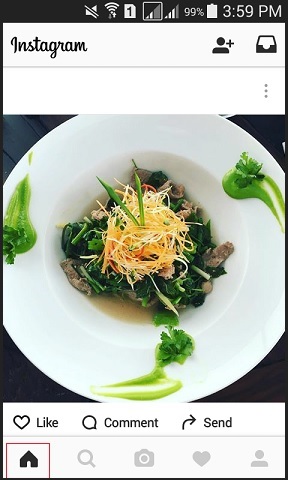 By touching this tab you can search for people you wish to follow. You just have to write the username of the person and you can follow them.
You can use this tab to click a picture or to make a video.You also have the option of uploading a picture or video from your gallery as well. Choose some unique pictures and videos to upload.
Here you get multiple options like changing your profile photo,adding your location and viewing your uploaded pictures too.
Here you can easily manage all your notification by just click on Push notification link once open setting and move downward. You can set whether you want notification for liking your image or not. You can also apply similarly on comment. check below image if you are in trouble to do so.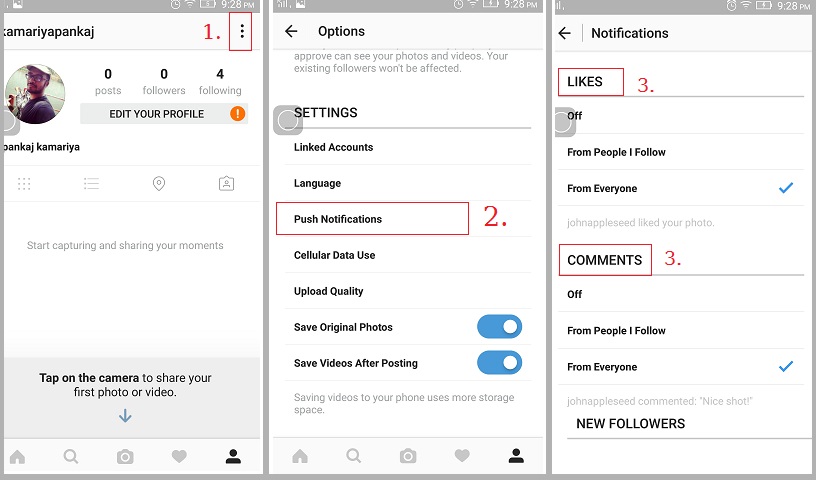 This setting help you to get more people from other social media platform like Facebook, Twitter, tumblr, Flickr and many more.
Just click on setting icon and move downside to click on Linked account.Once new window open then you can see options of social media to add with Instagram.
You can easily share on other platform while uploading any image on Instagram. Once you select then it automatically share on other platform.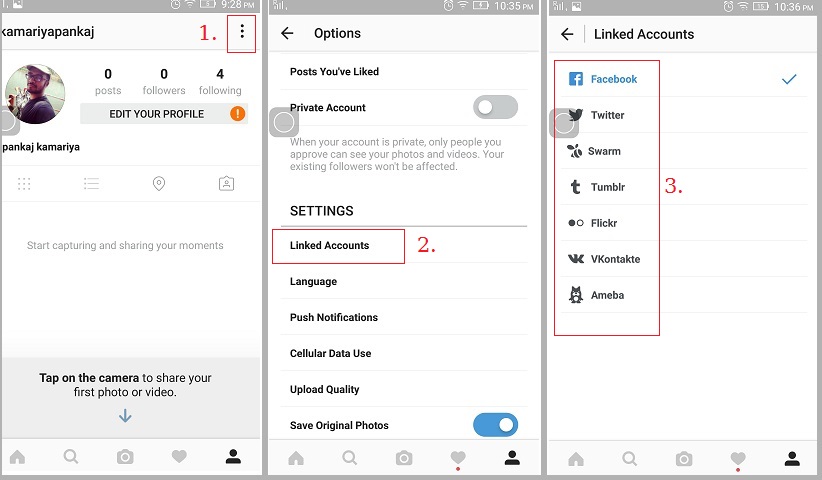 Once you upload any photo then you would get option to decorate your photo by Filter and edit option. And I can bet it make more beutiful your image than what it is!!
Hope you like this blog post…If yes then please subscribe this blog, follows us on twitter, like our Facebook page and if you have any doubt or want to add something then please write us in comment or contact us.
A big thanks for reading