You know this days WordPress is one of the best content management system(CMS) for website designing among all present CMS in market and when question comes in mind about what make it always best then only one answer "Presence of tons of plugin". They also help in increasing website functionality .
Plugin add lot of functionalities to WordPress and by using it you can make from simple blog to a big full fledged website.
Installation of plugin in WordPress is very simple step and require only few clicks. Here I am going to show you what all the way and how to install plugin in WordPress blog step by step.
Step by step guide of How to install WordPress plugins
WordPress offer two way to install plugins
Search plugin and install

Upload plugin and install
Search plugin and install
You can easily search your required plugin in WordPress by just provide name of plugin. In order to do accomplish this task please click on Plugin > Add new as below.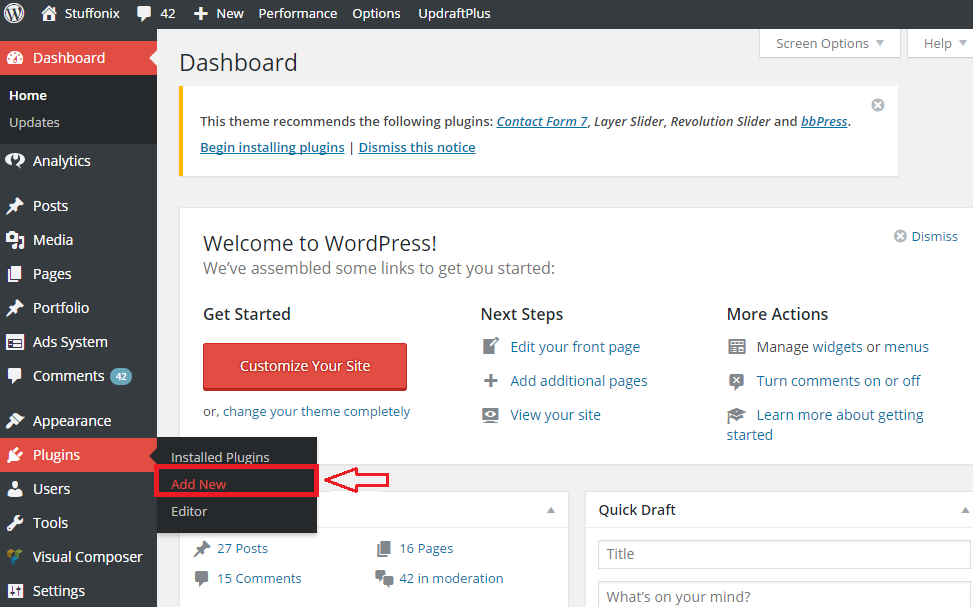 Then provide keyword ,author name or tag in Search box related to plugin which you want to install.

For example we are going to search plugin for backup WordPress data and in order to do that I just write word 'backup ' in search box and press enter button. Once you press it shows all plugin with word 'backup' as you can see in below image.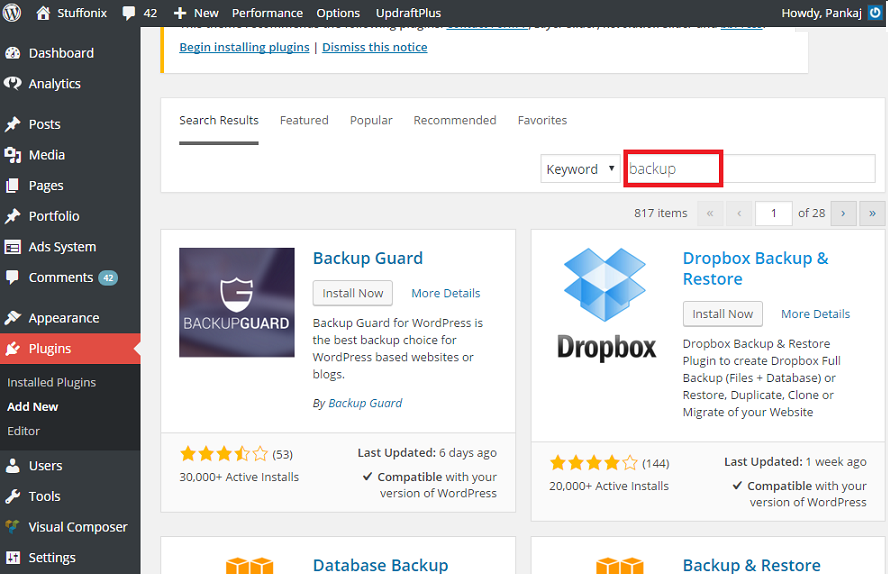 If you want to know more about any particular plugin then you can click on More Details link associate with each plugin.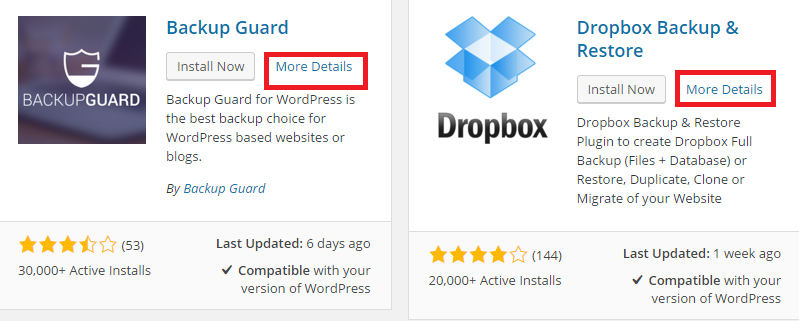 Now click on Install Now button to get install required plugin.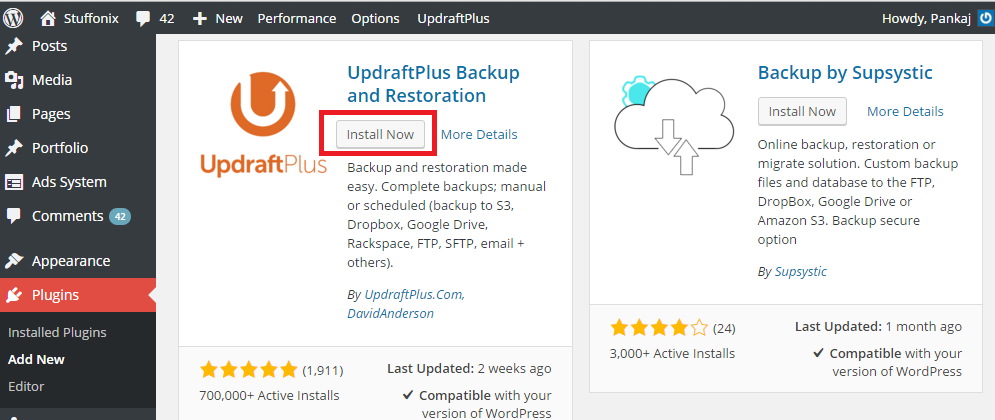 Once you click then it start downloading and installing plugin. So wait for a while till it get install successfully.
Now click on Activate plugin link to make it activate for working.

So once you activate plugin then please check setting of plugin to configure according to requirement and for that you need to click on plugin > installed plugin.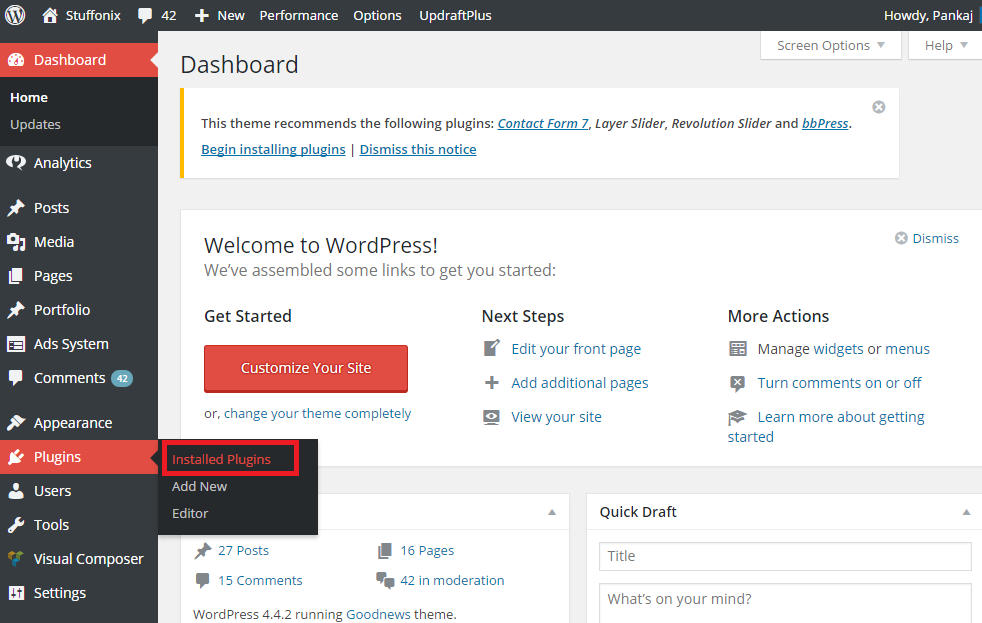 Click on setting and configure as per requirement of blog or website.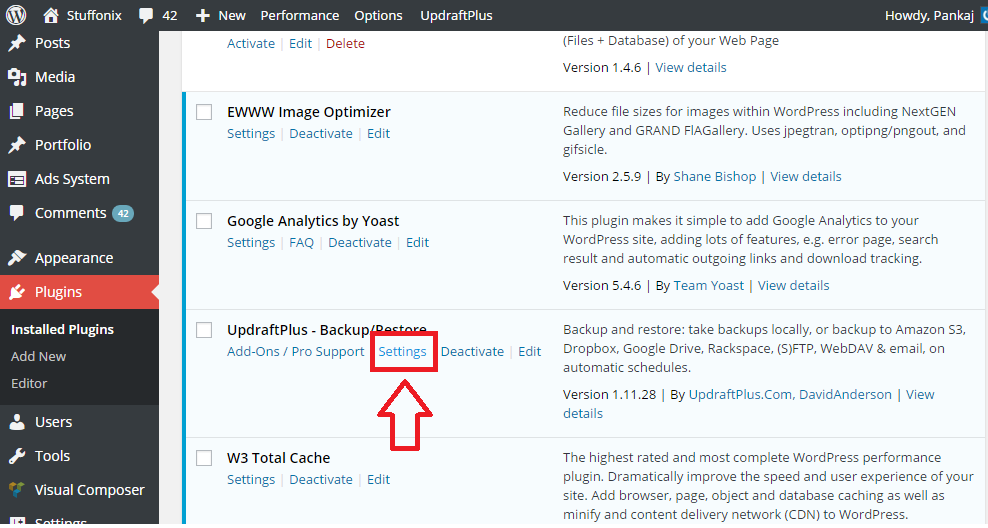 Upload plugin and install
If Plugin which you want to install  not in the WordPress Directory then you need to download plugin from other website and upload in blog. Mainly for premium plugins we do this process.
In order to do this please follow similar step like above click on Plugin in left side bar menu and select Add New. Once you click you again see below screen.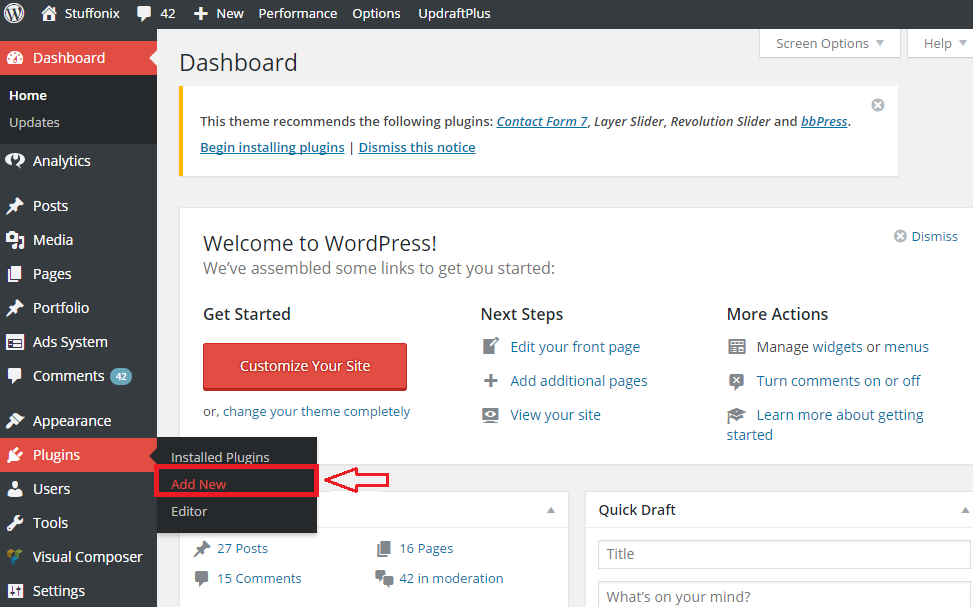 Unlike in last process we have searched for plugin , in this process we are going to click on Upload plugin.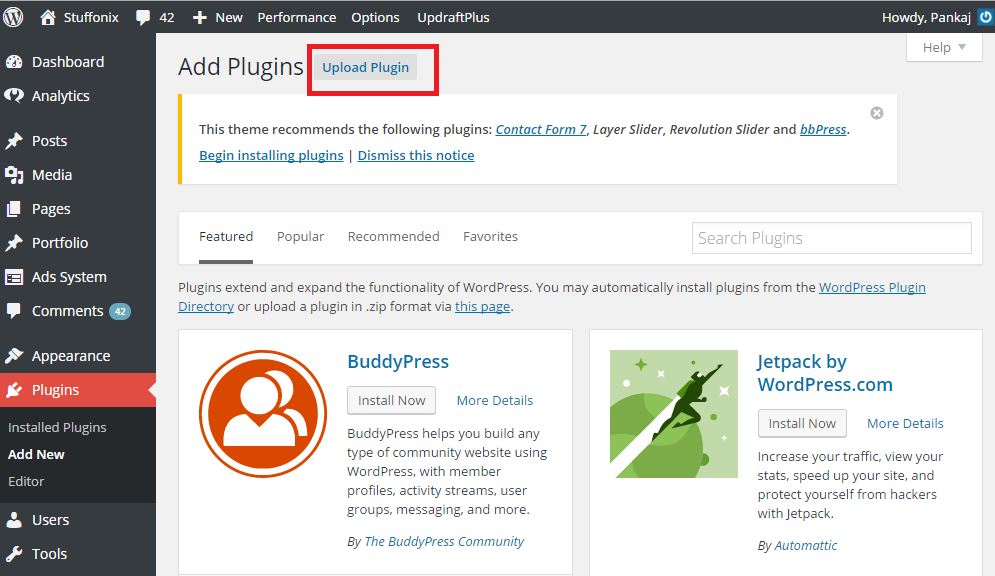 Before move ahead do search of required plugin on Google and download on  your machine then upload plugin by clicking Choose file button.
Navigate to your plugin location then upload plugin then click on Install now button as in below image.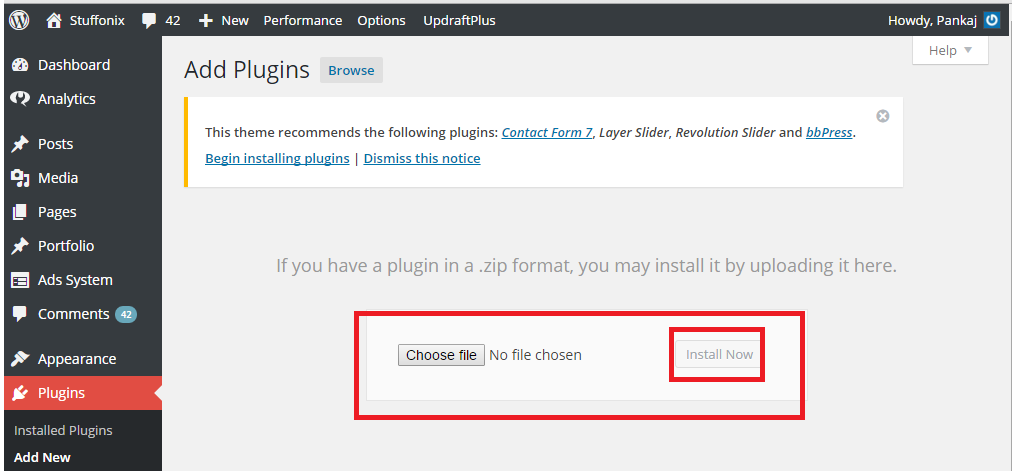 Note:- You can upload any plugin only in Zip file format.
So similar to last process it downloaded plugin and installed also. You just need to activate and change configuration in setting.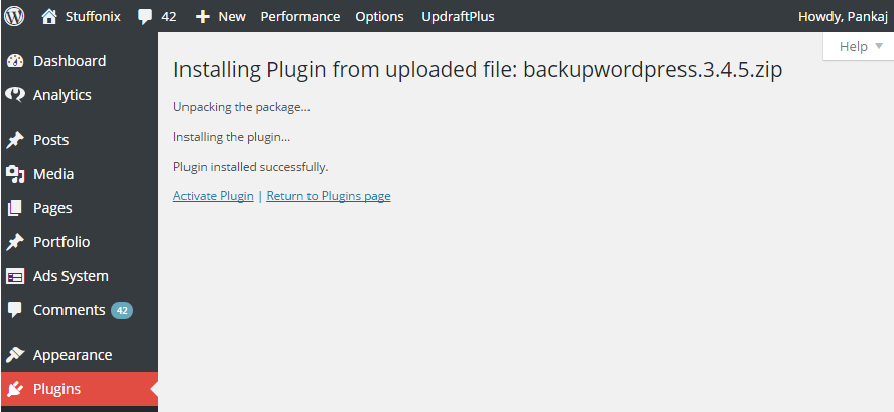 Done….your plugin get installed completely…Now use wordpress more efficiently.
Hope you like this blog post…its basically for beginner user of wordPress to understand how to install WordPress plugin.