Choosing a perfect name is how your blogging journey actually kicks off. Once you have a name, for your blog then not only you but everybody else can and clearly see what your the ambitions of building that blog are.
However, this first step often turns out to be the hardest for many as there are so rules you need to follow, and yet you have to come up with something that touches the reader in his first visit to your site.
That's why today we have brought a complete guide to choosing a good blog name for all our readers. This guide includes all the basic steps of choosing a blog name and we believe that you will not have to read one more word after reading this article in order to choose the best blog name.
What is a domain name?
If you are an internet geek or the blog you are going to create is not your first website then you may have probably heard of a domain name, in that case, you can skip this step.
But if the word domain sounds too geeky to you then you will need to learn a bit about it before reading our domain name selection tips since it's a word you will probably hear every day from now on if you have decided to become a blogger.
Domain is basically the technical word for the name of the blog. In simple words, a website's name such as facebook.com, google.com or any other website name is what we call a domain name.
One important thing you need to know about domain names is that for owning a domain name you will need to pay a small amount of money in a definite cycle.
Once you pay the money, you get the ownership of it but for a definite amount of time, once the time limit ends, you will once again need to pay some money to the company that is providing you the domain name in order to renew your ownership of that domain.
You can buy cheapest domain from world top domain seller – Godaddy. for your simplicity Check our step by step guide of how to buy domain name from godaddy.
What should you keep in mind while choosing your blog name?
This is a basic question that strikes in the mind of everyone who is willing to buy a new domain name. There are hundreds of guides out there with thousands of different domain name selection tips you can consider while choosing a domain name for your blog.
Although in reality, there are only three things that you need to think about before buying your new domain name:
SEO – SEO is probably the most important aspect you should consider while choosing the perfect domain name for your blog. The best domain names for SEO are basically the ones which involve your keyword.
For example, if you are starting a blog about Android, then most of your articles will contain android as a keyword. Google considers having the keyword in your domain name as a positive SEO signal.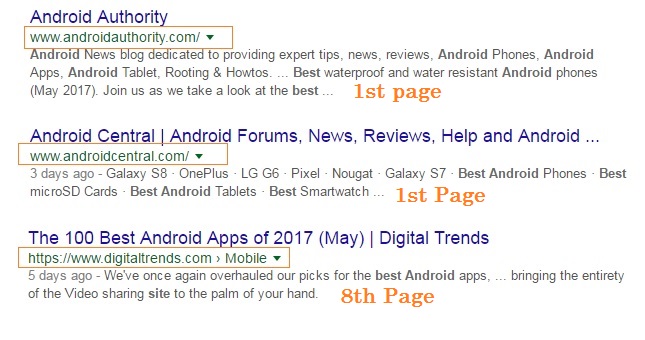 So the best domain names for SEO are those have your main keyword in them. So before choosing a domain name you should do proper keyword research and then only choose a domain name.
Brandability – Having a domain name which consists your keyword is a basic step of choosing your perfect blog name and is one of most important domain name selection tips.
However, it does not mean that you can settle with a domain name like thisisablogaboutandroidphones.com.
The second most important step of choosing a domain name is that your name should be brandable. By brandable, we mean it should consist your main keyword but should be easy enough for any visitor to remember it in his first visit to your site.
Also, you should not use too many words in your domain name, an ideal blog name consists 2 or maximum 3 words and does not exceed 10-15 character.
Availability – The third point you should remember while choosing your domain name is the availability of it.

Not only should your domain name be available with a top level domain extension (.com, .co.uk. .info etc) but its name should also be available on at least Facebook and Twitter. So your users can easily remember your social media address and visit you whenever they feel like.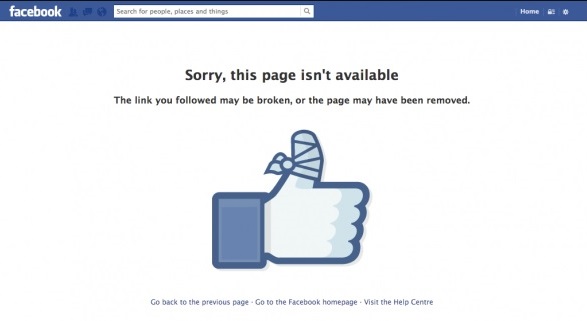 Exceptions – While these three basic domain name selection tips should always be in your mind while you choose your domain name, there are some exceptional conditions for these domain name selection tips.
Not that you should forget any of these rules at any time, but in some conditions, any one of this point proves to be more important than other.
Like if you are making a micro niche blog then having the keyword in your domain name is the most important thing for you. On the other hand, you can bend this rule if you are willing to make a multi-niche long term blog and focus on branding more.
For example, Forbes.com does not include any keywords but is a highly brandable domain name which is just perfect for any such site publishing tens of articles every day on a wide variety of topics.
Same as that, if you are making a site mainly for getting an audience from social media than the availability of it on different social sites should be your top priority rather than SEO.
How to choose the perfect blog name?
Now as you have understood the points you should consider while choosing a good blog name, you are ready to register the perfect blog name for your website.
The best way of doing so is starting with keyword research. Know what you are going to write about on your blog and then search and choose your main keyword.
Once you have the keyword, sit down and write at least 20 names you think would work for your blog. Once you have the names, start checking their availability one by them.
This way you will shortlist a few names and then you can choose the one you like for your blog. If none of your names match all the criteria of choosing a domain name, then you can use any of the below-given domain name suggestion tools –
All you have to do is put your main keyword in the search bar of any of the mentioned domain name suggestion tools and they will suggest you a number of domain names based on your keyword.
You can note down the keyword ideas you liked from there and then run the availability check to find your perfect domain name.
Wrap up
If you will follow our guide for choosing the perfect domain name then you will never face any problems in choosing your new blog name. If are still facing any problem or you have any doubts on the given tips, do let us know in the comments box.