Backup whatsapp chat? What you think can we save our chat?
Yes we can!! But what is need of saving whatsapp chat?
So what happen if you lose your phone or switch to another android phone? With your mobile you could also lose all whatsapp data like chat, pictures & videos. So it's better to safe something than nothing.
Here step by step I am showing you how to backup your whatsapp chat to Google drive and keep your memory alive. Before start let's know minimum requirement.
Minimum requirement of taking backup
Google account activated in your phone.

Enough free Google drive space for whatsapp data.

Enough free space in your cell phone.
Steps to backup whatsapp chat
Step 1:- Firstly open whatsapp application and click on setting → Chats and calls → chat backup as illustrate below.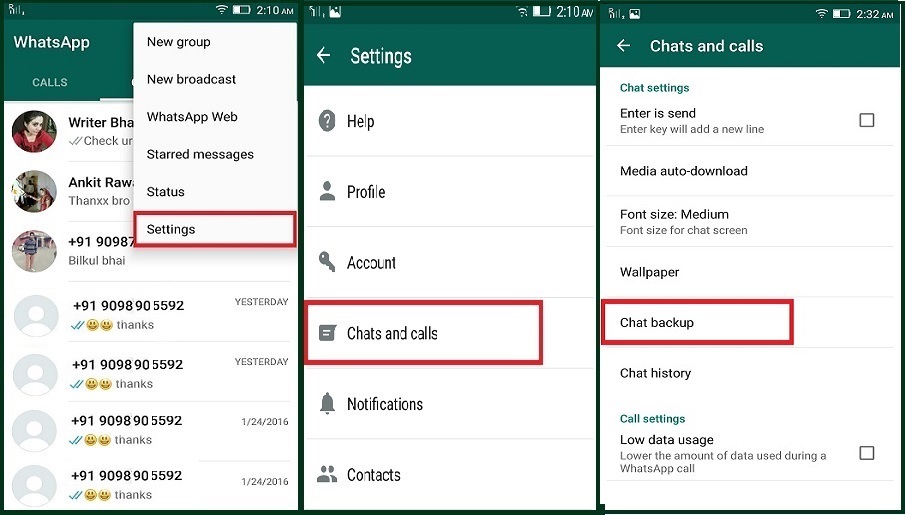 Step 2:- Before moving on chat backup let's do Google drive setting first. So tap on Back up to Google Drive and select backup frequency other than Never so it schedule as per your selected option.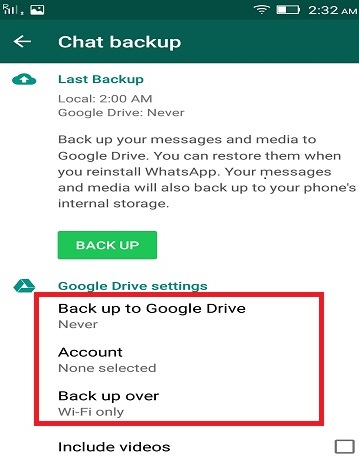 Step 3:- Click on account to select your Google account for backup data. Then Choose 'Wi-Fi only' option in Back up over as below.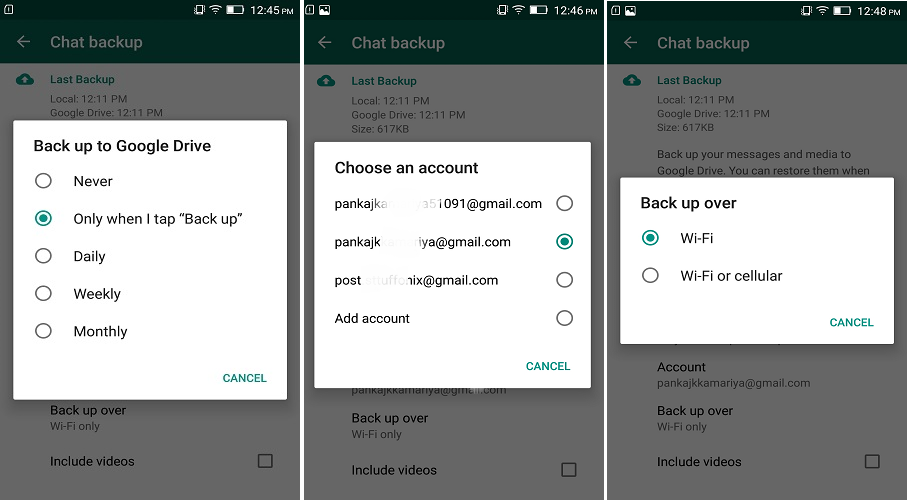 Step 5:- Now tap on BACK UP button , once you click button then it start taking backup of your data into Google drive . This backup process may take time  means time depending on your data size.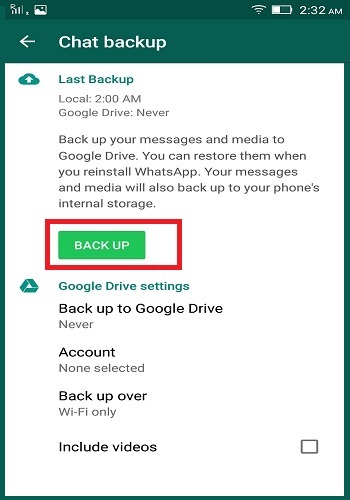 That's it…Done!! 
Now when you install whatsapp application again in same mobile or other, then you can restore your backup data…from Google drive.
Hope you like this post and now you keep your whatsapp backup always. as always said "prevention is better than cure". If you need any help then please write us in comment.
A big thanks for reading 

.