Why are you worrying about image plagiarism? Do you have fear of image theft? Then why not think about prevent your image to being theft. Some one says "prevention is better than cure". So why go for complain about image theft better to make it safe.. But how?
Here I am writing best tools which you can use to watermark your photos and keep safe.
This site provide you platform to watermark photos and videos that help you to protect your creativity. You can not only watermark your image but also crop, resize and photo filter. You can also edit animated GIF image.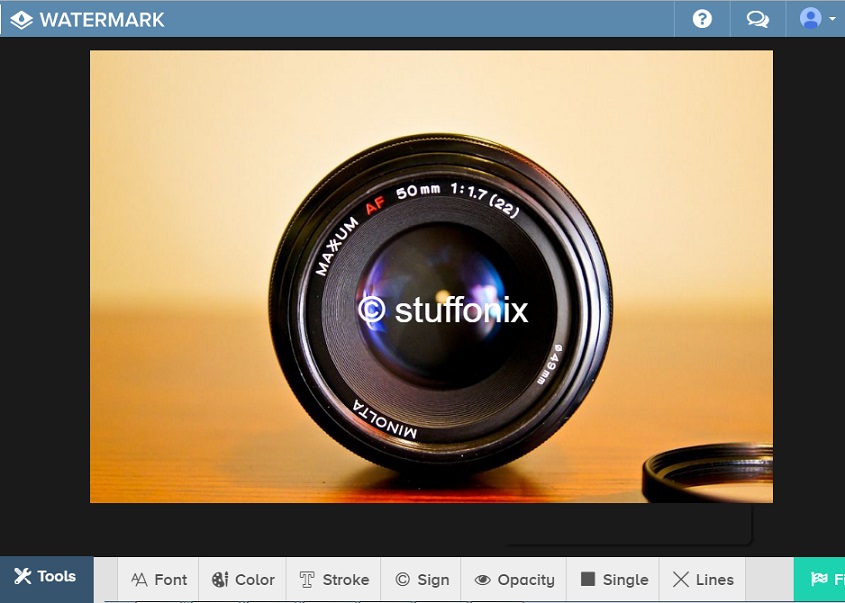 You can import image from all soci
al media platform, picasa, evernote and from your computer too.
Plan:
Basic :- $0/Month

Premium :- $3/Month
This site provide watermark option to not onli image but also PDF and you can convert from one file format to others.Here preview option help you to check while setting watermark. You can set custom position of watermark, select the font, position and other options from the menu .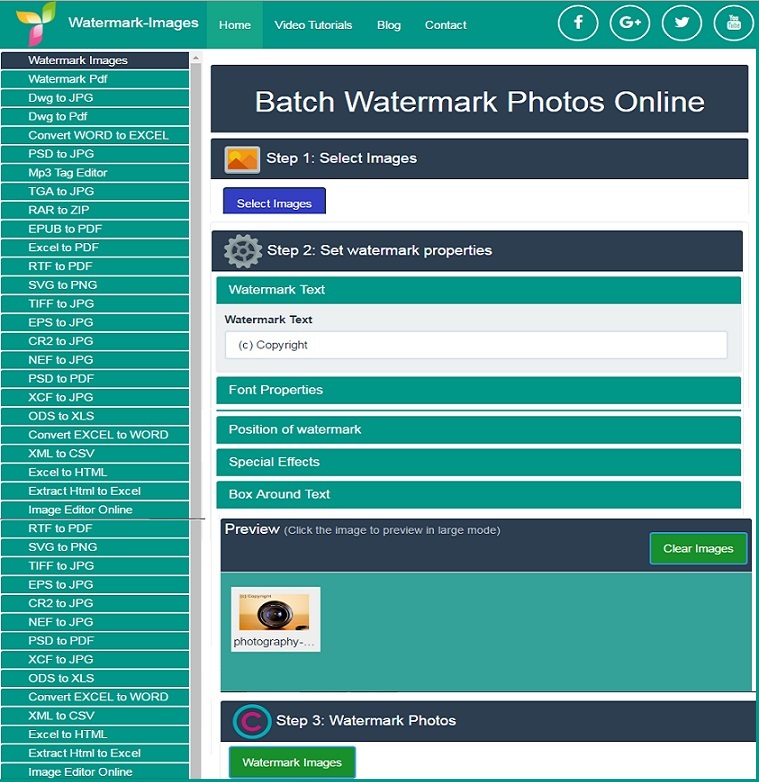 Here bulk process also possible means more than one image can be water marked in one go.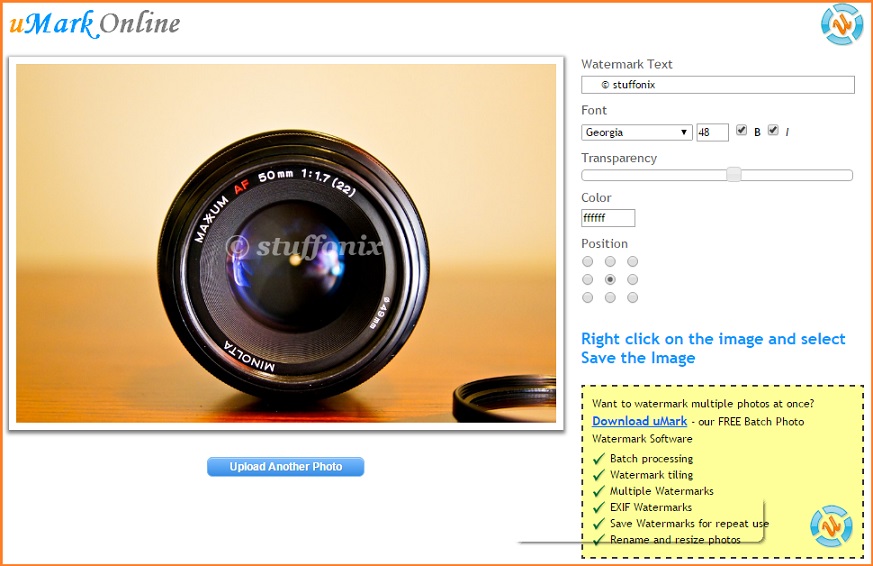 Here watermark multiple photos at once and save watermark for repeat use. Very simple navigation and option to set position of your image, set transparency, set font and set color.
This platform  allow you to Upload files from computer or grab them from your Flickr, Facebook or Picasa account. This site also allow for batch re-sizing, rotating and renaming image.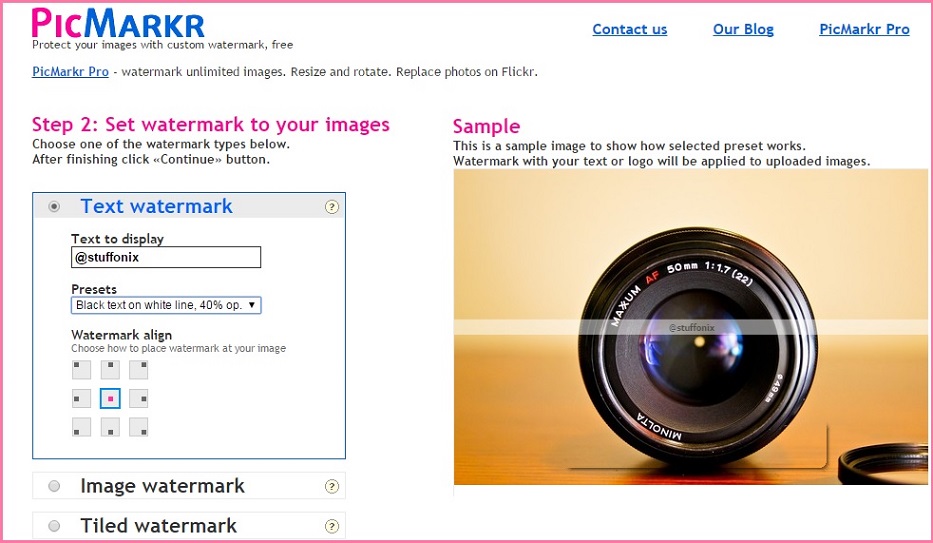 But one constraint that it allow maximum 5 files and total size 25mb or less.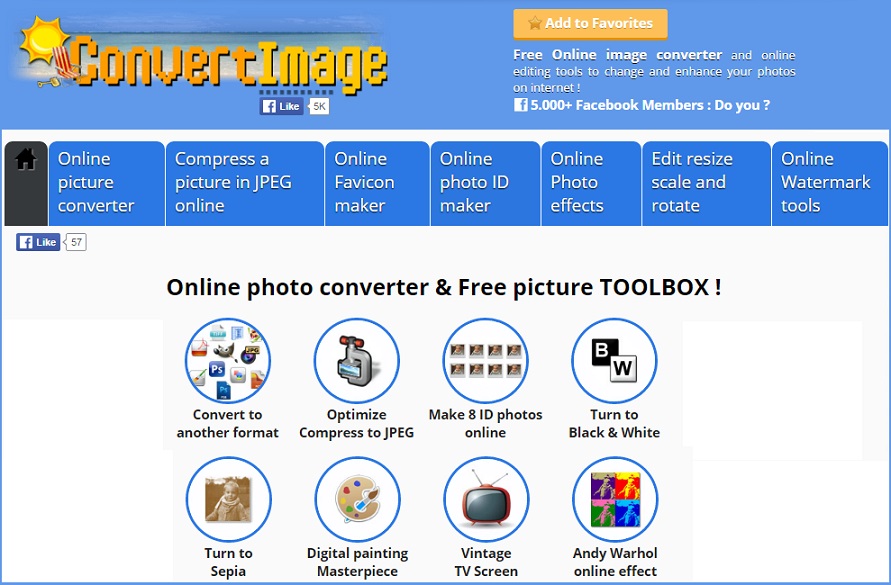 Using his platform you can watermark image and also text file.Here you can also decide which formate you want to save. You can also use other given facility like crop, rotate file, scaling & re-sizing image, compress file and many other facilities.
This platform help you in personalize your image in a variety if ways like including textsize, color and position.
This site comes in two flavors one is free and other paid ..in free service you can do watermark but for small size file only up to 200kb and if you have big size file means up to 10 mb then you need to pay and use.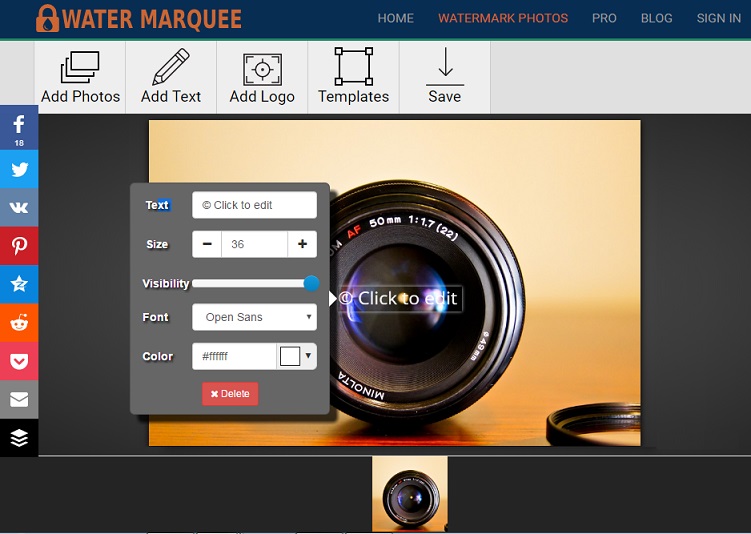 You can use this platform to text as well as logo watermark. It also help with predefined template so take less time to add style in your watermark.
You can also change font and color of your water mark easily . Also apply as many file as possible.
You can add 100 image watermark in just a minute. You can add 260 type of different font and also add your custom font too.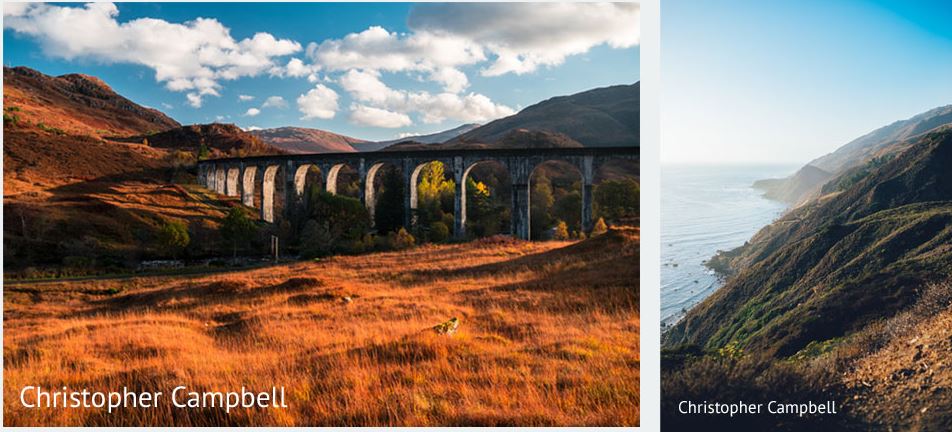 You can download this tool and work offline on windows as well mac machine.
Basic – 19.95$ for one computer

Plus – 29.95$ for two computer

premium -39.95$ for ten computer and many more facility
If you don't like this tool then you can use 30 day money-back guarantee option and return visual watermark.
This platform give many option for editing image , watermark one of them . One good thing about this platform that it provide in built symbol list like copyright,trademark and registered.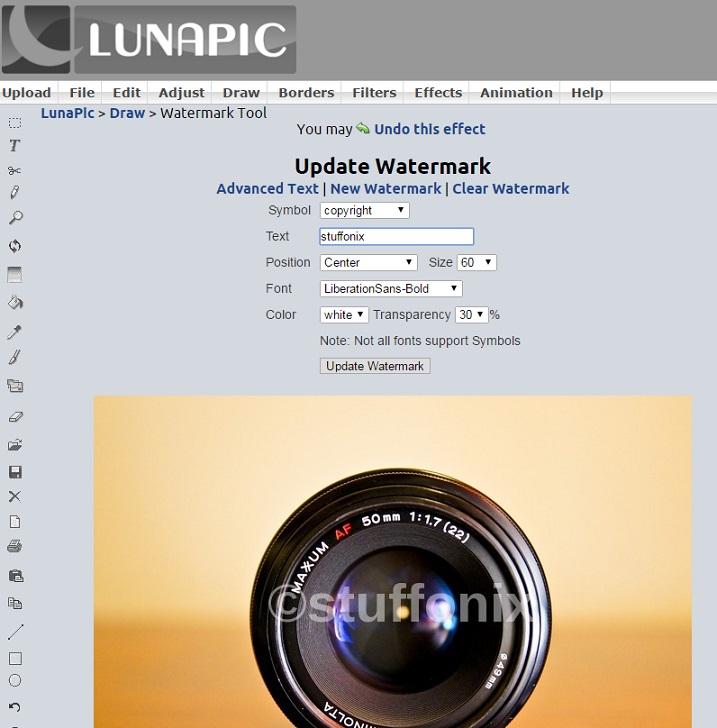 You can also set text, position, font , color and transparency easily.It provide preview on same page so you can verify if your watermark go correct or not.
Conclusion:
All sites have very simple navigation so easy to use and prevent your image from theft..Hope you like this blog post…If yes then please subscribe this blog, follows us on twitter, like our Facebook page and if you have any doubt or want to add something then please write us in comment or contact us.
A big thanks for reading