Facebook is a company who is always experimenting and adding new features, whether it's introducing big changes such as replacing your wall with timeline or small ones like changing the icon of setting tabs.
And while most of the times you get to know about updated features easily, sometimes even the most frequent users miss these updates as there is no official blog or site to introduce any such features.
That's why we have put together a list of 10 features which you probably have missed, some of these are very useful and can change the way you use Facebook,Others are just pure fun to use and you can become the popular kid among your friends by showing off about your knowledge, waiting no more here are…
Top Ten Hidden Facebook features
Let's start with first one…
1. Use messenger without Facebook
Facebook messenger is one of best messaging apps currently and it offers lots of fun features. But you'll need a Facebook account to use it, right? Wrong!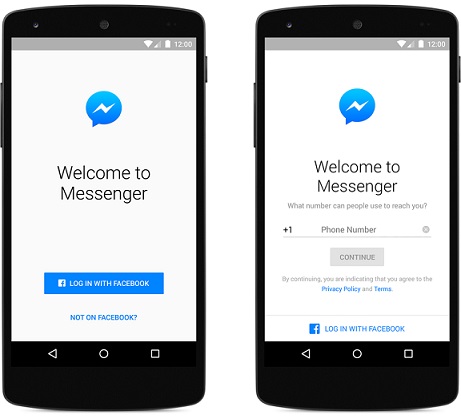 You can use the messenger like other messengers with your mobile number. Just download the app, open it and click on 'Not on Facebook' option and you can sign up using your phone number from there.
You might also like to read
2. Unfollow
Sometimes I want to crush my phone because some my friends post so stupid things that it feels like they should be kicked out of this world. But unfortunately, you can't even unfriend them because you have to take their help every now and then.
In this tough situation, we got the perfect solution for you. Instead of unfriending them, you can Unfollow them. So you don't unfriend them but you also save your head from reaching the boiling point but avoiding their posts.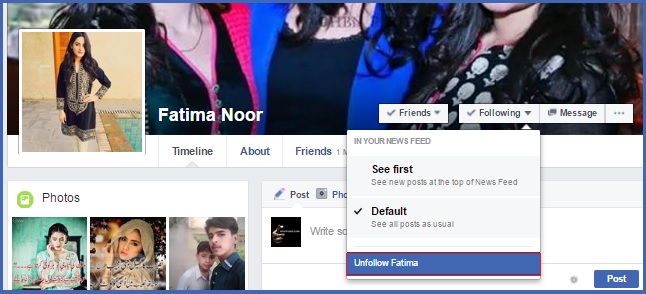 To Unfollow someone, go to their profile> click on the 'Following' button> select unfollow.
3. Save replies
For page managers, it's a real painful process to answer the same question again and again to different people who contact your page. It's not only too much time consuming but frustrating as well.
But now, you can save some definite replies and send them whenever a customer asks the same question for like 1034th time.
For saving a message template, go to Messages (while acting as the page)> manage replies> create reply to create and save a reply. Now whenever you feel like sending a saved reply, open messages> click on the conversation and choose saved replies.
4. Pay via Facebook
So your son ignored your advice of taking extra cash on the road trip and now he is stuck with no money? Well, we have a solution.
Now you can send money to anyone using Facebook. The feature currently only allows paying via Debit Card. Also, you can only send up to $10,000 per month which is enough in my opinion. For sending money to anyone, go to Settings> Payments.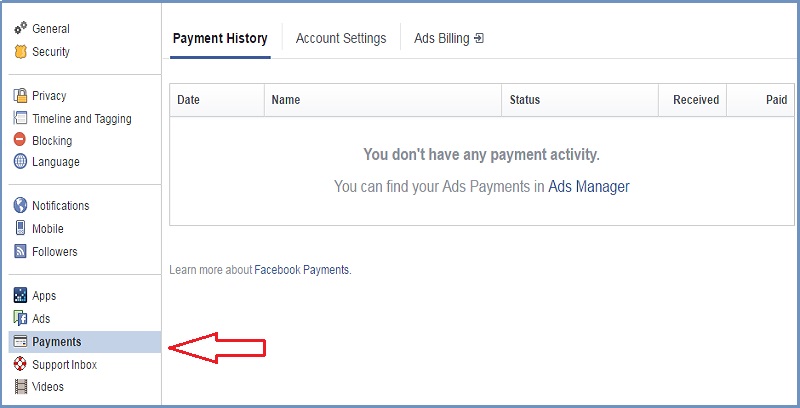 5. Custom list for sharing posts
Sometimes you really want to share something on Facebook but don't want some special people from your friend list to see that. Like hiding the "in a relationship" post with your girlfriend's brother :-p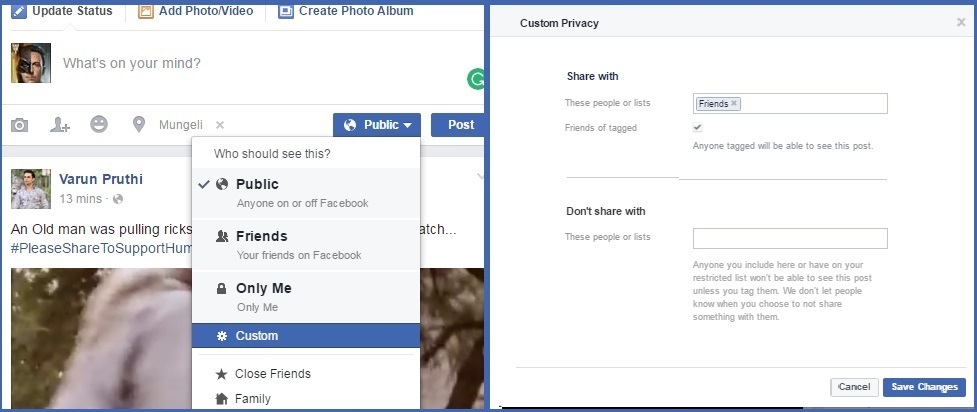 Well, now you can do it. Whenever posting an update, click on the share with Friends/Everyone option and select 'Custom". Now add all those who you don't want to share this post with by putting them into 'don't share this with' box. Cool, isn't it?
You might also like to know
6. Send files
Still using emails to share files with each other, well don't. Now you can directly any file directly from Facebook. You can send files like Pdf, Rar, Zip etc.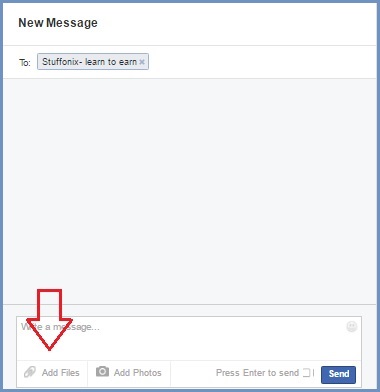 For sending a file, open the conversation with that friend and select the attach option (looks like a safety pin). Then select the file you want to send.
7. Log out from other devices
How often does it happens that you log into your Facebook account on a friend's computer and then forget to log out? Then you spend hours panicking about what those bastards would be doing with your account.
Now you don't have to worry. If you have forgotten to log out from any other device or you believe that you someone else is using your account, go to settings> general>active sessions.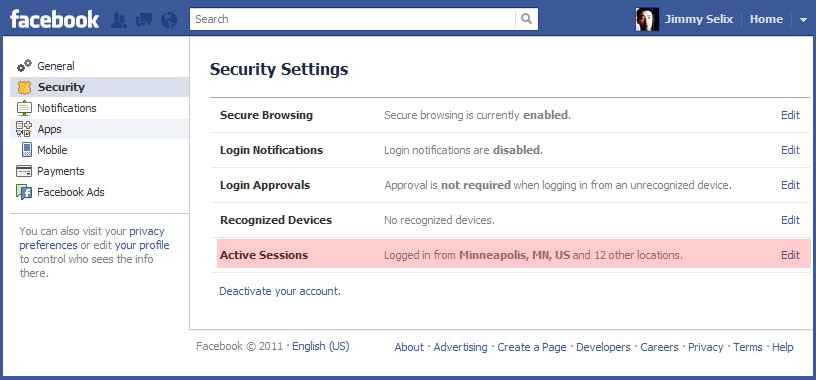 Here you will find all the devices you are logged in from. You can also know when you logged in from that device. You can also log out from any computer or mobile by ending that particular session.
8. Save posts
I am kind of person who starts browsing Facebook even I have five free minutes, and every once in a while, I encounter a post which is interesting to read but is too long to be read in that short time.
And then I regret it very much because that post gets lost later in the flood of posts and it's almost impossible to find it later. Thanks to Mark Zuckerberg, now I can save any posts which I find interesting enough and see it whenever I have enough time.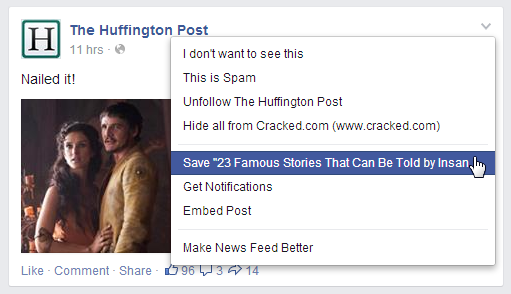 For saving a post, click on the expand option and select save. You can access all saved posts from the left side menu. However don't be like me, I saved like 1000 posts and now I struggle to find the post I want to read among them :-p
9. Call a Uber
This is really a fun addition from Facebook. They are trying to make messenger an all in one app and this feature is a proof of how far they have gone.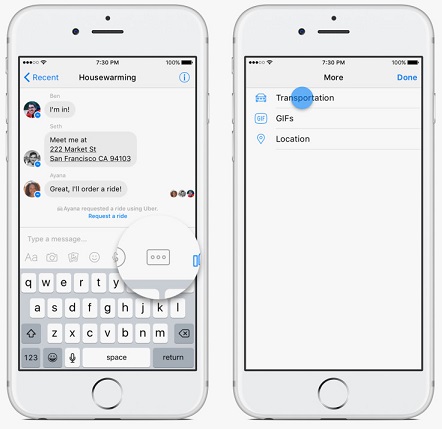 You can actually call to get a Uber Cab from Facebook's messenger app. For doing so, open any conversation, click on the more icon and select the 'transportation' option.
10. Hidden Inbox
In order to make sure that you receive all your important messages, Facebook has divided your inbox into two parts.
The first is the main inbox, where you receive messages from your friends and other important people/pages and you also get notified whenever you receive messages in this inbox.
However, there is a second inbox, where you receive messages from people who are completely unrelated to you like someone who is not your friend.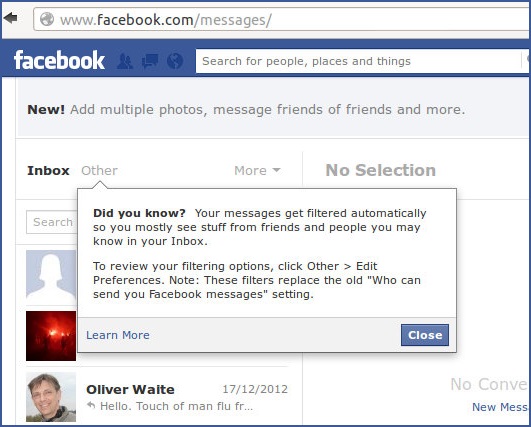 How useful this feature is, is a point of debate because sometimes some friends who have yet not added you on Facebook try to contact you but get unnoticed as a result of this feature.
You can check out your "filtered messages" (as Facebook likes to call it) by going into messages > filtered messages.
Hope you like this blog post and now know few hidden Facebook feature…might be you would aware few of them but surely this post added more in your list.