What turns any common man into a celebrity?
It is the big fat crazy fan following which recognizes his talents and drools over him. Fans are really a blessing in disguise who can boost one's social presence to a great extent. When fans multiply, the power behind that person exponentially increases.
The same logic can be applied to business ventures that thrive on regular, ardent and loyal customers who are also strict fans.
For example, in web based businesses that operate with no geographical boundaries, the number of fans who bombard the site in huge numbers make a great difference.
Overnight, it can turn the online business into one of the most successful venture of the time and give the proprietor a greater mileage cum coverage.
If you are wondering how to get more fans to fuel your webpage's popularity, here are some useful and most happening tips for business owners like you to grow your web page's popularity by grossing some huge fan numbers, who like the page, spread the web page details through their network and help the business to grow directly or indirectly.
1. Let the content speak
Be it e-commerce or banking web page, the content is the master of everything. So, it is the basic requirement that you let the content speak to attract more fans towards your page.
Gorgeous and appealing landing pages, easy navigation and excellent information segregated page wise are some of the best practices associated with good content management.
Also with an in-depth keyword analysis and research, the contents are more meaningful and in place which will make any new visitor to fall in love with your web page and re-visit the same page for similar searches.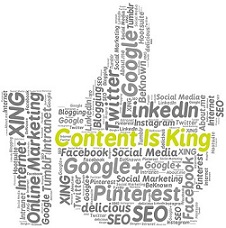 2. Optimizing keyword is the key
Keep the web page well written and optimize keyword so that it can reach your targeted audience. An up to date content with proper keyword optimization with respect to local and international audience definitely attracts more audience. When customers get what they searched for in your website, they are sure to re-visit your page time and again and also spread it throughout their network.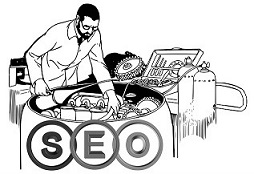 So, writing nice content along with the right keyword usage is the only mantra to grab the nerves of the potential audience and draw them towards your fan page thus generating huge traffic and popularity.
3. Bring in thematic brilliance
'What that looks good, feels good'- this statement is one hundred percent true when it comes to improving one's fan base. Your web page has to be presented in an aesthetic way as it has to attract audience and more audiences. There are plenty of options like adding banners, strollers, slogans, taglines to make it look good.
Also by thematically -redesigning the landing page you can try and get more people to check the web page and share it with their friend's network. Especially, posting photos of events, calendar updates etc. make the website more updated and eventful.
4. Keep it interactive
Interactive web pages call more attention, than the ones which look dull and sober. With interactive sites, you can easily share contents via their social media by placing social media buttons that link to Facebook or Twitter on the web page.
Also you can add 'call to actions' like introducing opinion polls, publish blogs, guest blogs from celebrities, creative ad campaigns, bulk newsletter, trends in twitter related to the web site's business and general topics which reach the audiences quick and also fast.
The hype that social media can create in today's scenario is incomparable to all other forms of internet marketing. Asking visitors to register and receive newsletters is another easy mode to capture the audience's attention.
5. Introduce viral images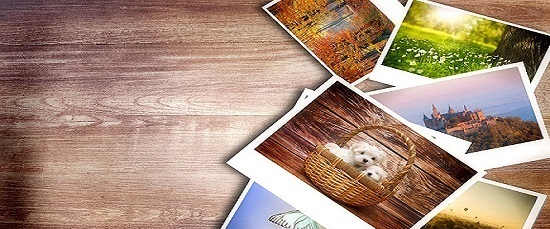 It is well-known fact that images speak better than words and creates an instant impression on the viewers mind. And the impact heightens even more when you use extremely unique, catchy and popular images in your website.
Wondering how?
The more likes, shares and comments the viral images will receive; more number of people can see and know about your page and the activity index of your business as well.
Also, with increased web site conversion rate, your business becomes noteworthy and you get an edge over your competitors in terms of customer interaction and fulfilling customer needs. In a whole, with posting viral images you will be able to observe an increased fan base which will in turn help your web page to become strikingly popular.
6. Showerfreebies and incentives
Who does not like incentives? Whether it is a small toffee or some big discount, freebies are everyone's favorite. Hence, you can introduce offers like discounts, free gifts, running contests and posting prizes etc. When someone visits the web site, these things will attract more eager audiences towards the website.
Also when they realize these offers are for real, they might as well become an ardent fan of the web site and share the same via word of mouth too.
7. Choose credible followers & give best assistance

The process of growing fans is not a cakewalk. With the advent of technology now there are sites from where you can buy fans and followers to make your page a big hit. But in the process you need to be careful about their credibility and authenticity.
The biggest threat of developing a very popular fan page to you is with more fans, you will be walking on the tight rope of credibility and customer engagement all the time. You must be careful to grow your fans in the most appropriate way and not buy followers for the sake of popularity of your page. Always keep in mind that true and dedicated fans are an asset and it becomes mandatory to assist them in the best way possible.
8. Build trust with time and win more fans

Growing a huge fan base is a big process and it takes quite some time to eventually get into the groove. So, going slow and winning the trust of your fans is very important to turn your existing fans into trusted ones. Once the fans tend to trend the web page your site enters the royal list of most wanted pages and hence will surface among the top ranks during any search.
Thus, fans are the biggest assets for any web business and you should strategically grow your fan base to increase your business popularity and spread the network far and wide. These are some of the interesting ways by which the business proprietors like you can concentrate to get the maximum hits and likes on your web page. It is a huge process and it takes quite some time to eventually get set up, but once the fan following starts to pour in, the web page enters the royal list of most wanted pages and hence it will surface among the top ranking pages during any search.
After all who will not visit a web page that appears first on the SERP list? If you want the same, try out these tricks and make your page top all others with the highest number of fans!
 Hope you like this blog post…get popularity easily by apply all above tips.