Some time you visit other websites and find your design used by them without informed you then you think how one can use your copyright images and is their someone else also using your design.
Similar to you many other designer, photographer and Personal blogger also having problems of image theft and they wanted to see who all are using their image.
If you are not aware then here I am showing you step by step free image plagiarism checking process by which you can find all websites where your images has been used.
Image plagiarism checker
So let's start one of best and simplest way..
1. Google reverse search technique
This is one of the best image plagiarism checker or image search technique which give you exact result without much effort. In order to search first Open google image and click on camera image near by blue search image.

Once you click then it ask you to upload your design or copyright images by clicking on "Upload an image". You can also provide image link of any website by clicking on "Paste image URL" as illustrate below.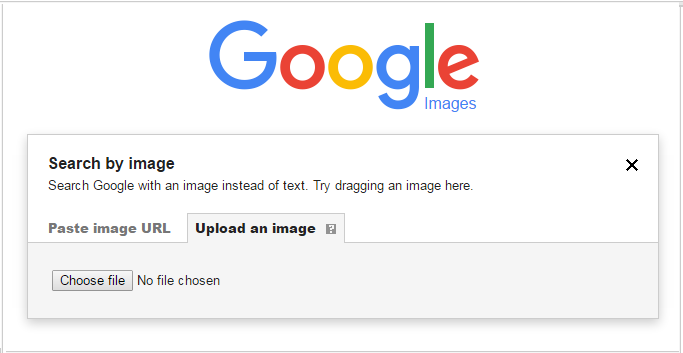 I am here uploading world's best cricketer Sachin Tendulkar image
and it's copyright image so we can check which all sites are using this image. Google will give you all sites which are using this particular image.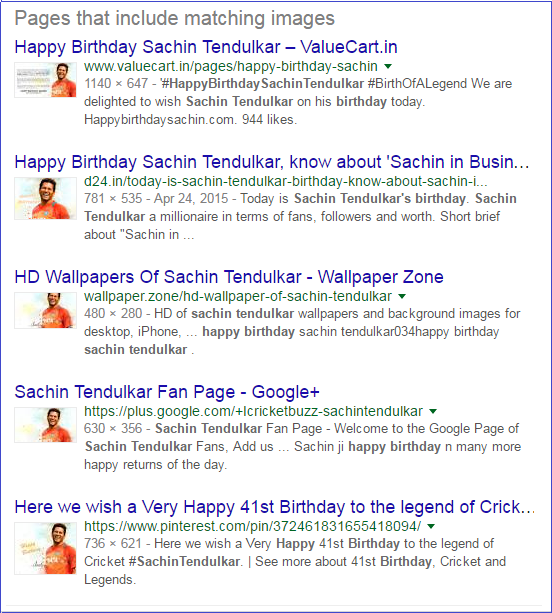 Now you can see all websites which are using your images.
Please also check: Best free plagiarism checker tools for text
2. Tineye reverse image tool
This is also one of the fine tool for image plagiarism checker Similar to google image search and  here you can see which all websites use your copyright images. This website has database of more than 15.470 billion images  and it's much fast in searching.
unlike google image search here you will get many other data like website name, page link, Crawled date and size of image.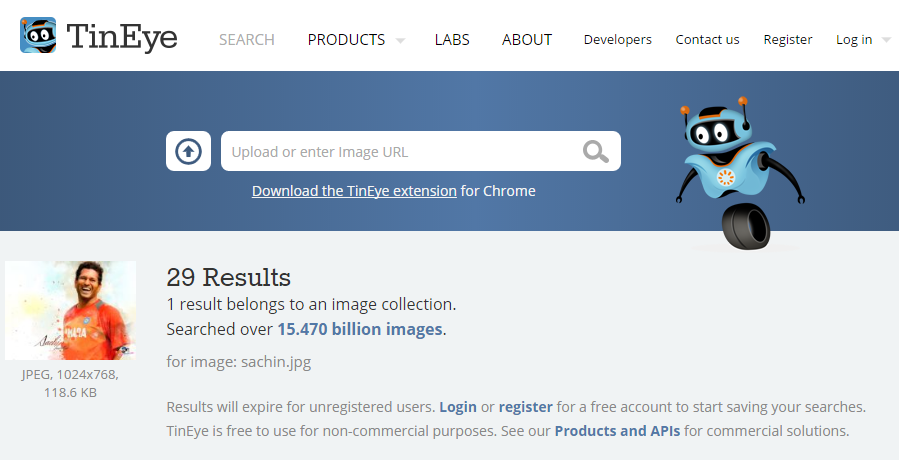 Once of the best thing and plus point of this website as compare to google reverse searching is it provide below way by which you can sort your images:
Best match: You will get website which did not changed your website
Most changed: Changes done by website like size, colour and many more.
Biggest image: Image used by other website have big size.
Newest : latest uploaded by any website.
Oldest: first website use this image.
Hope here you find all sites where your designed images are uploaded..
Please also check: How to prevent from image theft
3. Smallseotools reverse image tool
Here you will search by URL as well as by uploading image  and this website just redirect you on google image search, yahoo image search and Bing image search so you can see all platform easily by just uploading image on single platform.
If you are also looking for free images then you can check few best site which provide royalty free images for commercial use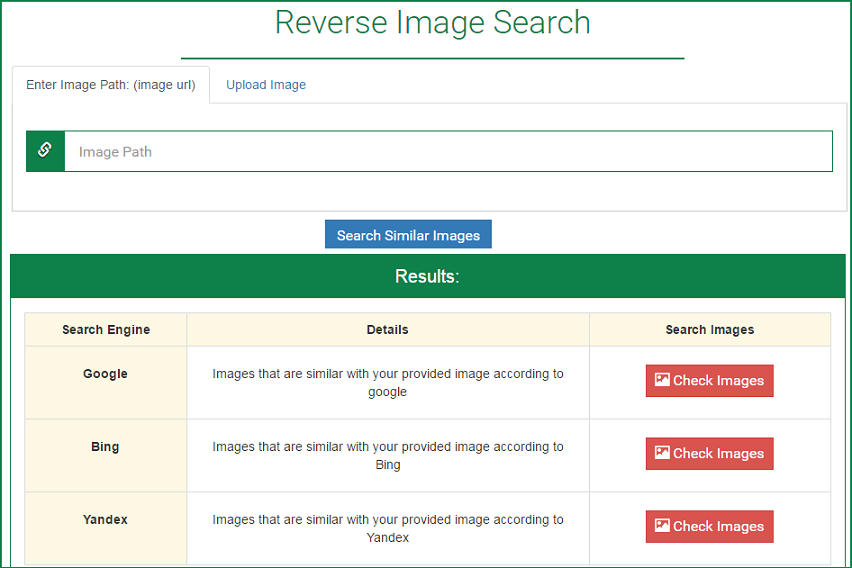 4. Yahoo reverse image search
Similar to Google image search, Yahoo also have one free image plagiarism checker which use reverse image search technique and  search in yahoo database .
So just open yahoo image and click on camera image as illustrate below.

Now you can either provide image URL or upload image from your computer.

Here I am uploading again Sachine Tendulkar and see where all this images has been used.So  below you can result which I got after uploading image.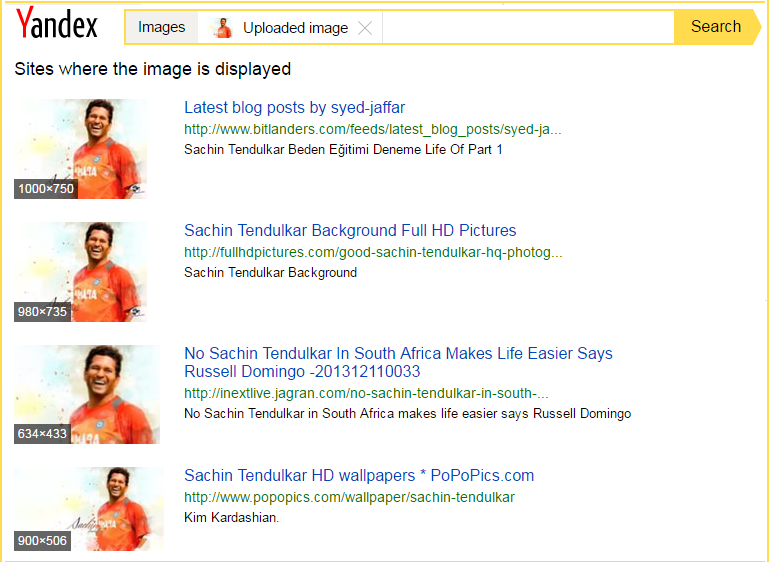 You can see all sites which are using your design.
Conclusion:-
So hope  you will catch all theft who are using your design for their own purpose without thinking any copyrights law or human effort required to prepare this images.
This all ways are very known  but most of people not use them for image plagiarism checker so lets start using this ways to find if someone using your images.