Managing a Facebook page is a serious job to do. It not only represents your business or organisation but your managing skills as well.
Facebook also understands the importance of Facebook pages, so they have added lots of cool and helpful features to help you in managing your page better and make the most out of it.
However, lots of page owners are unaware of these features. That's why today we have brought you a list of top 8 Facebook fan page features you might don't know.
1. Change Facebook fan page name
It happens rarely but sometimes you want to change the name of your page, you may have changed the name of your business/service or you just happen to choose a funky name which you want to change later.
However the problem is that after 200 likes, you can not change the name of your page. There is no such option to do so.
But recently Facebook has introduced a feature which helps you to change your page name. It's not guaranteed that you'll get the name changed but if it's a legitimate request, then 99% time you're wish is granted.
For changing your Facebook page name go to About > Update Page Info. Now click on the Pencil icon next to your page name.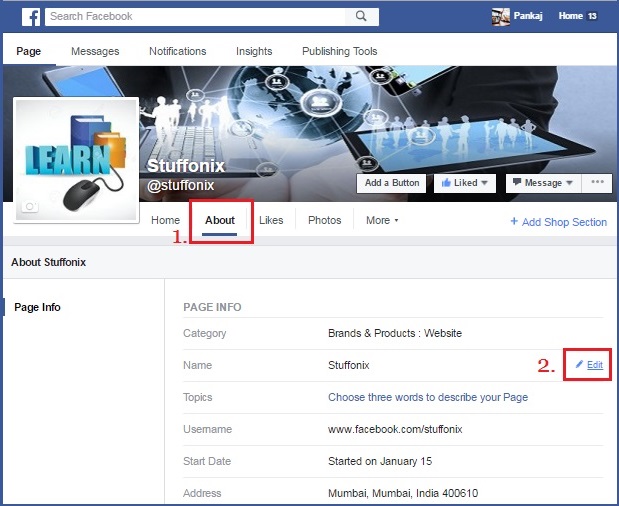 A Pop Up Window will appear where you can request a new name., you'll need a good reason on why you want to change your page name if contacted by Fb officials so be prepared for it.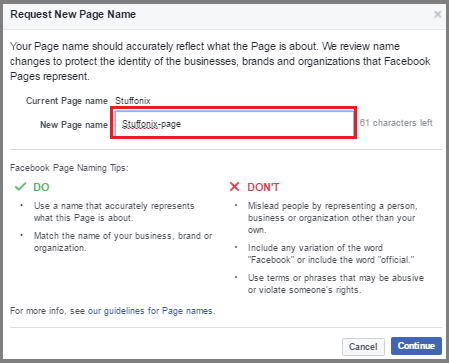 2. Featured pages
Just like featured posts, you can add featured pages to appear on your page's timeline. This is really helpful when you have one established page and you want the visitors of it to like your other small pages as well.
For adding featured pages, just start using Facebook as that page, and then like pages which you want to appear on your timeline.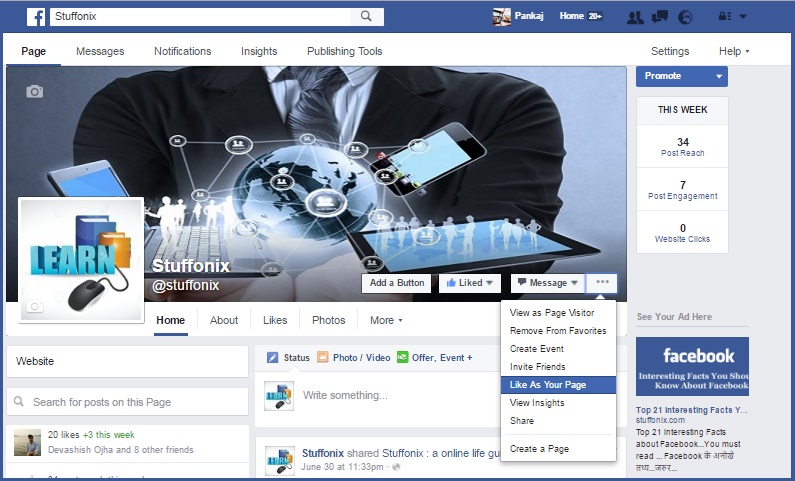 Then Click on "Edit Page Info" above your cover photo. Now select "Featured" and click on "Edit Featured Likes". From there you can select the pages you want to appear on your timeline.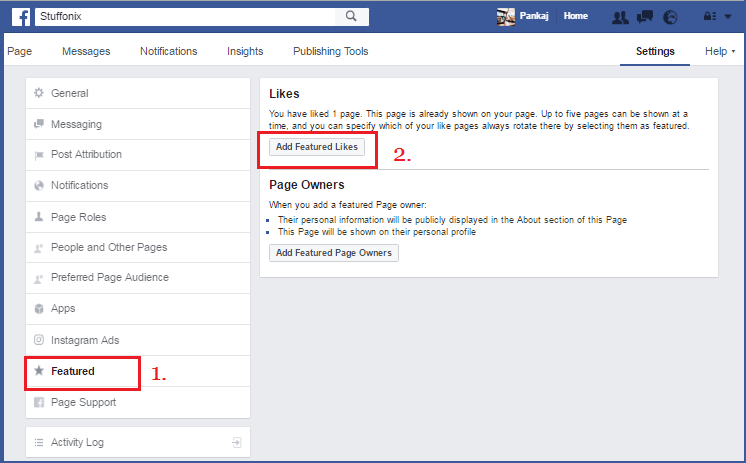 Remember that at once, only 5 such pages appear on your timeline. So If you select more than 5 pages then they will be automatically rotated by Facebook.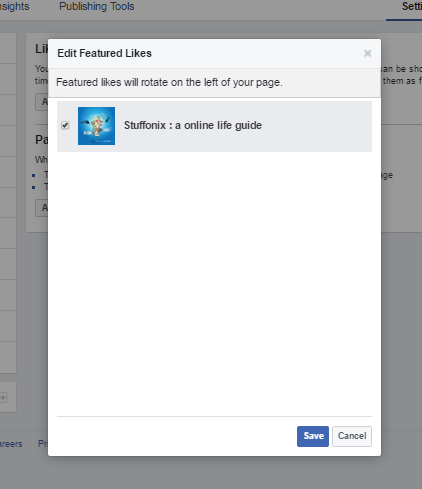 3. Reposition photos
Have you ever faced the situation where you make a good infographic for your latest product and upload it on Facebook, but then it ends up at the wrong angle and any of your important details end up being out of frame? Frustrating isn't it?
Well don't worry, you don't have to edit your photo again for fitting in the frame, instead, you can just reposition it as you like.
For repositioning any photos on Facebook, first, click on the photo, then click on the Pencil Icon. Then choose the "Reposition photo" option. Now you can manage the appearance of your photo.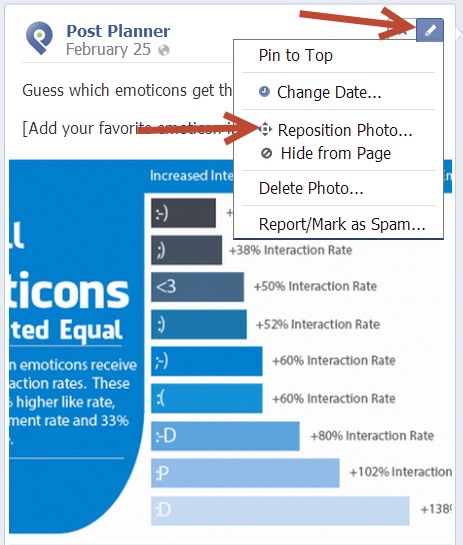 4. Managing Posts by others
If you are small page owner, then posts by others on your page's timeline can be a fun way to interact with your customers.
However when a page goes big, then most of these posts are converted into spam in no time. Dealing with People who are looking to promote their own page and website can be a tough task.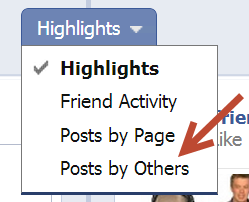 However, there is an easy way to do so. click on the 'Highlights' at the top of the page and then select "post by others". You can manage the appearance of posts on your timeline from there.
5. Page reach insights
Looking at all the lengthy and boring graphs about the people who have viewed your post can be a real headache. Or sometimes you just want to know about the reach of any special post.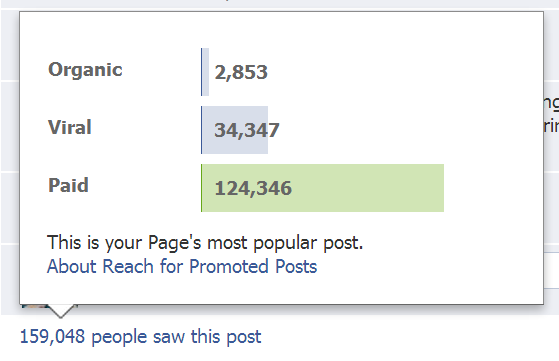 Both ways you can get the required data by simply hover over the "xxx people reached" under your post and click on it. It will show you details of the following 3 types of audience – Organic, which means your fans. Viral, which means friends of your fans and Paid, which means the people reached by paid promotions.
6. Add featured owner
If you are running a page representing a local shop or small business then adding a featured page owner can help you in many ways.
It helps you to increase your trust score because now users know who is behind that shop or service so it becomes easy to trust them. It also makes your page more attractive.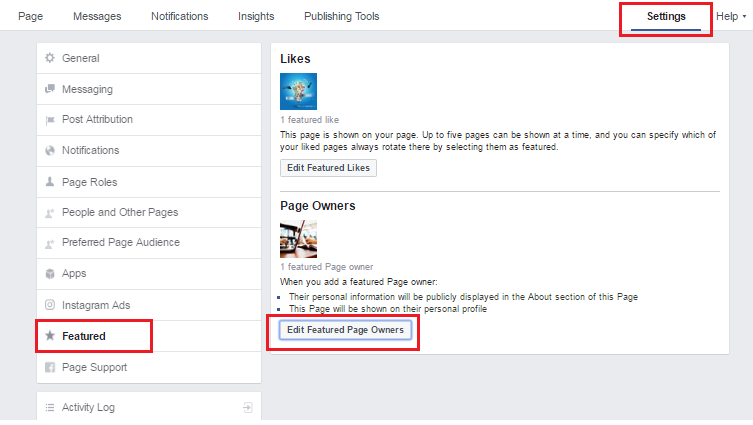 For adding a featured page owner,click on Update page info > Featured > edit page owners then select which page admins you'll like to appear as owners.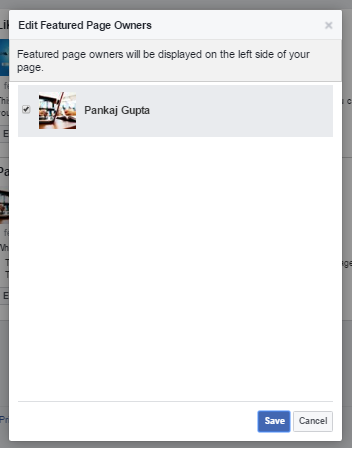 7. Pin a post
A user who is visiting your page will only like it if he finds your page, and particularly your posts Interesting Enough.
So by making your Facebook page more attractive you can increase the number of likes you get per day. However, the problem is that a normal fan page makes about 10-12 posts per day and not all of them are of the same quality.
And a user can visit your page anytime he likes, so you have no control on which post he will get to see first, or do you?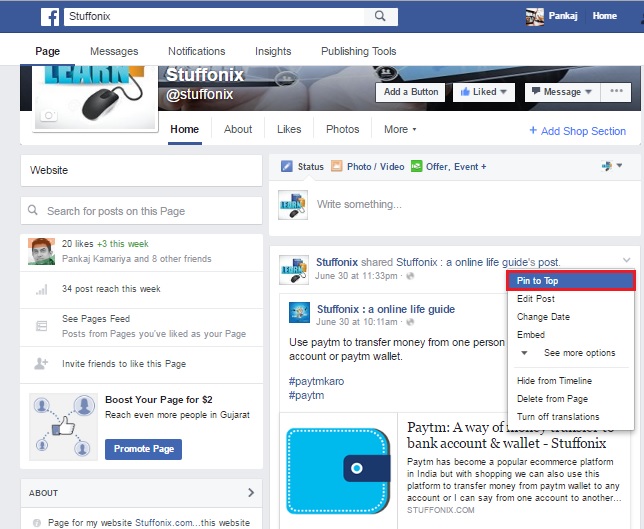 Among all the new features, a cool Facebook fan page feature is to pin posts. You can your best posts to appear at the top of your page timeline to ensure maximum likes. To pin a post, locate it on your timeline, click on the pencil icon at the top right corner and select "Pin to Top".
8. Stock images
The first impression is the last impression. This old saying is certainly true when it comes to Facebook pages. While creating a Facebook advertisement, selecting the right image is crucial. You want to choose an image which matches with your advertisement but it should be copyright free to avoid any controversies as well.
But did you know that there is a collection of thousands of royalty free images Inside Facebook itself? To find it, click on the 'Stock image' option while creating an ad.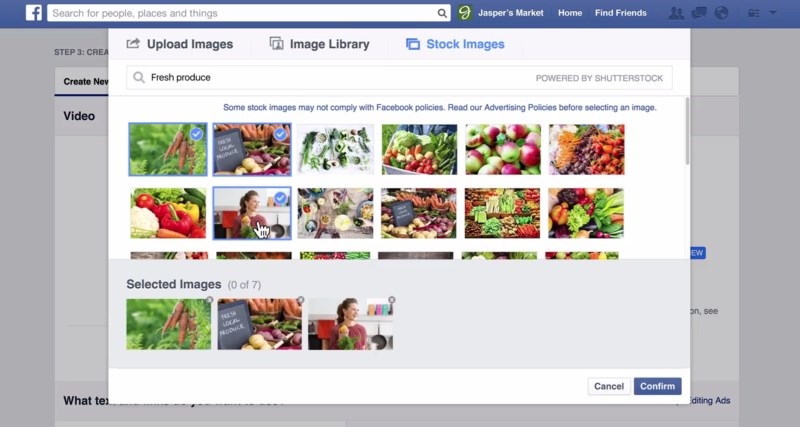 This free image gallery is powered by Shutterstock and there are enough photos to find the perfect matching image for your ad to attract more fans.
Wrap up
So which one of these features you found the most helpful? Do you know any more useful fan page features which others don't? Do tell us in the comments section.
Hope you like this blog post…If yes then please subscribe this blog, follows us on twitter, like our Facebook page and if you have any doubt or want to add something then please write us in comment or contact us.
A big thanks for reading