Have you ever prepared class notes while in school, college or when preparing for competition? 
I also prepared and actually everyone does the same to get good ranking but do you know you can also make money online with getting the good ranking from same notes? 
Yes!!! There are a lot of platform available which provide you some cash on selling class notes. Selling notes give a chance to school as well as college student to start making money while they are studying.
So here I am listing top sites which provide you money on selling notes.
Sell class notes online
So let's start with first site…
1. Studysoup
Online platform for college student to purchase and sell notes. Here you will get base price plus commission of your each notes sells. As per website, top notes maker have earned as much as $2,300 in a semester and they also claim of already paid over $3 million dollars to Elite Notetakers!
Studysoup featured in top sites like forbs, yahoo, Newyork times and many more so you can trust on this website.

Below are the categories of study materials you can upload
One Week of Notes

Study Guides

Test Prep (MCAT, GRE, LSAT) Material

Bundle
Both handwritten and typed notes are accepted.If you want more clarification about studysoup then you can read frequently ask question .
Feature:
2. Studentvip
Largest website in Australia for selling notes & books. It has over half a million student members registered. So you need to take care while craft comprehensive subject notes to upload on studentvip.
Once you upload then you will earn money on each sell. You can set price of your notes anything between $29 and $59.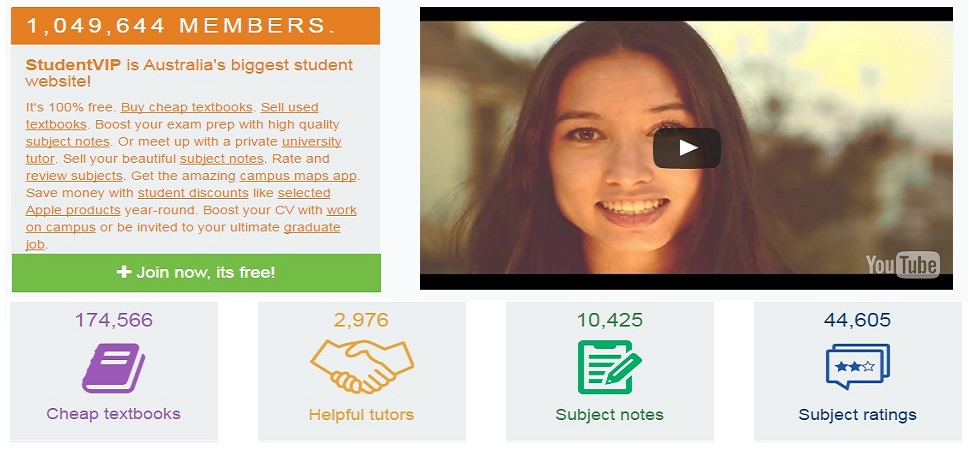 Who can sell notes
Any one who has completed subject is eligible to sell notes.

Only 10% notes get selected for selling so make sure to create notes beautifully.
Other features
You get approx 75% of the sale price that means site keep 25% of selling commission.

You need to upload notes in PDF file only.

Money would be transferred in your bank account within 14 days.
3. Stuvia – turn notes into cash?
Making effective notes now a days not only help in boosting your ranking but also help you to get some extra bucks. It is better for you if you have habit to write a lot of notes.
You just need to upload your document, determine your own price and earn money on each time you sell your document.  It's like your part time earning without having to do any extra work as you earning from work you have already done.

Stuvia claims that top sellers earn thousands of pounds from their class notes and you can easily sell one document a hundred times! mainly in the exam period.
This platform have more than 250,000 members and they only promote your notes to potential buyers so chance to get sell notes become more easy. You can sell book summaries, study guides, lecture notes,essays, case studies,  theses, and so forth.
Below are the countries where you can sell your notes.

Feature:
You can set your own price.

Ownership of notes belongs to you only.

Stuvia take small commission on each sales price automatically.

Amount you earn will be deposited on your Stuvia profile after each sale.

Minimum payout amount is £10 & they transfer fund to your bank account every Monday.
4. Oneclass –Help students with your notes and get paid for it!
One class is become one of the best place for student to buy and sell their class room notes. You can upload printed as well as hand written notes and  get rewards like PayPal cash, BestBuy, Starbucks vouchers and many more other rewards as well.
Once you become elite notes maker then you will earn triple the normal rate of credits.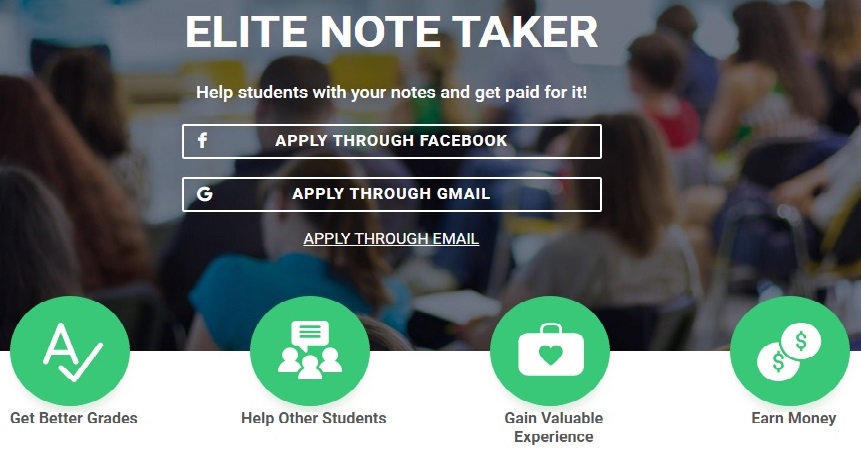 Geography – Canada, United State, Australia and New Zealand 
Feature:
Once your document get approved, your account will credit few bucks.

Notes taker will be paid every week for each course.

You will get template which you need to follow for notes.
5. Notesale
A detailed notes takes hours of hard work in preparation and help you to  get your degree then why not spend 2 more minute and upload them on Notesale to start making money.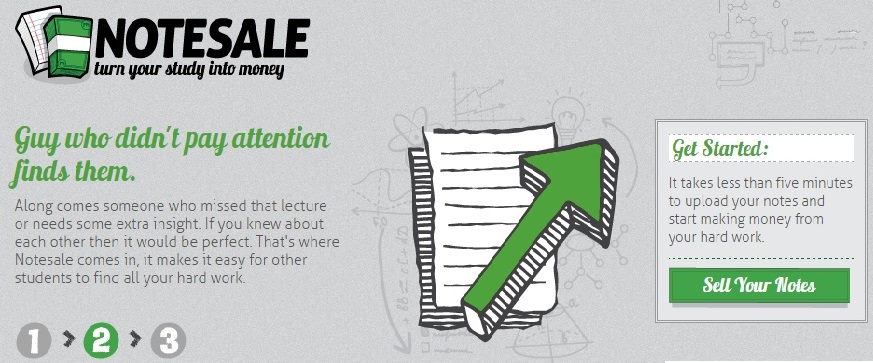 Geography- America and United kingdom

Feature:
You can set your own price of notes but make sure to upload notes in PDF format only.

You can earn instantly once someone download.
6. Nexusnotes
Here you can upload only those notes which are prepared by yourself not that have been created by your university or another third party .
Your notes will be available for selling once approved .You can sell any type of notes, templates or course guides that you have produced by yourself throughout your studies.

Geography – Australia, Britain, New Zealand and USA.
Feature:
Website take 50% commission of each time your notes sells.

Commission paid on beginning of each month.

Payment proceed through PayPal.
7. Notesgen
Here you can share self prepared class notes, assignments, project report, case study and article. One of the best thing of this site is you can share your own handwriting notes in JPEG format.
You can fix your notes price as per price range provided by website and earn money depend on your price and number of notes courses.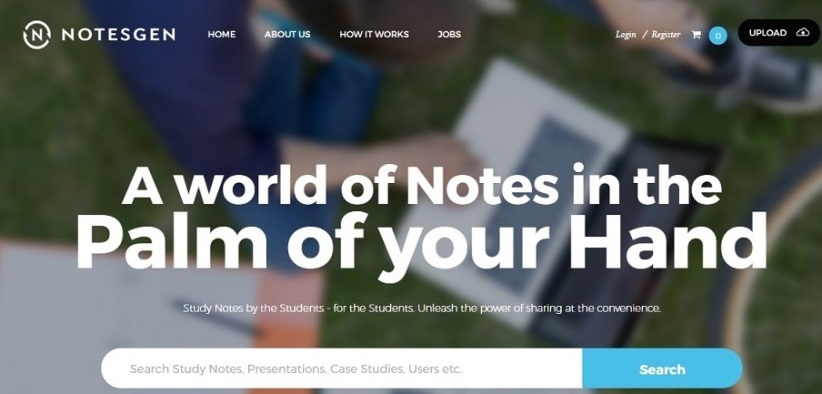 Geography- India
You can  uploaded notes in doc, docx, pdf, ppt, pptx, text, JPEG format. Scanned legible handwritten notes in JPEG format are also acceptable.

Feature:
You can upload notes for free too.

Available in mobile format also.

Buyer can not download notes they can only view your notes.
8. Notexchange
Platform made by student for the student.Here you can decide your prepared notes worth & earn easily number of times. You can also sell flashcards, study guides and videos!.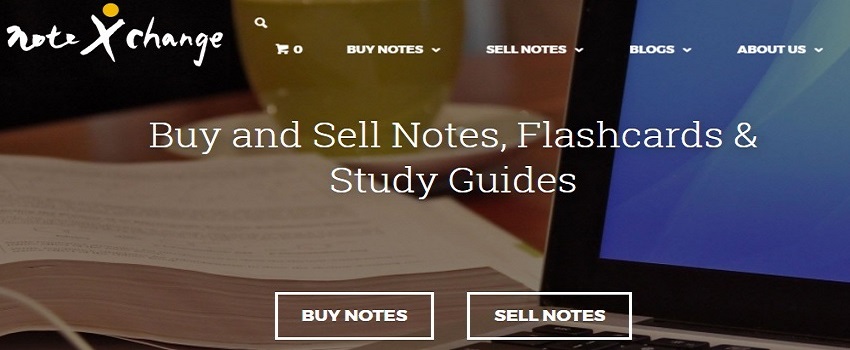 You can set your notes price as per quality, course, length and year old of notes. 
Geography-  Work in only Australia 

Other features:
You can upload handwritten notes also .

You can also earn 50% on all sales others .

Pay into your bank account on fortnightly basis .

Get 100% commission on each time you drive your sell.

You can upload in doc, docx, ppt, pptx, xls, xlsx, pdf, txt, rtf format but preferred formate is pdf.
9. Omeganotes
Here you can upload anything  like study guides, cheat sheets, diagrams, etc. Best thing about this platform is When your notes are purchased, you get paid immediately.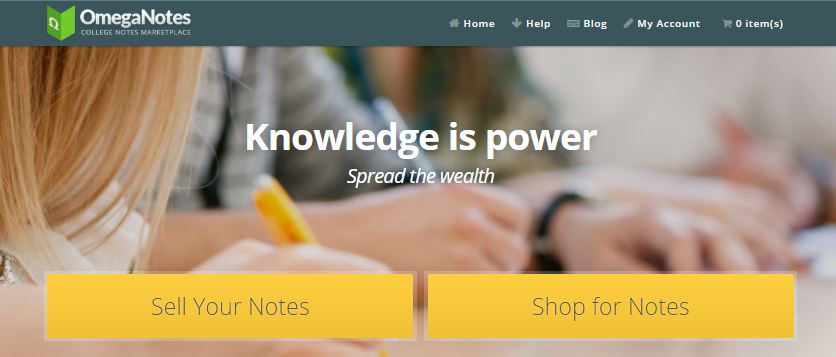 Feature:
You can decide how much you want to be paid.

Money will be deposit into your PayPal account.

Set your notes price as per recommend by website.

Pay you 70% of your price and take 30% as commission.

You can access this platform in mobile device also.
Hope you like this blog post…please write us in comment if you come across any other legitimate sites for selling notes.