Do you want to change your whatsapp number?
if yes then no worry..it's very easy as whatsapp has provided feature change number to change your phone number associated with whatsapp account
Feature of change whatsapp number option
Migrate your account payment status, groups, and profile to the new number.

Save chat history if you are using same phone.

Delete old number associated account so people can not see your old number in their whatsapp contact list.
Note: Before start make sure that your new number can receive SMS and call and has an active data connection. 
Here I am showing you all steps to change your number on whatsapp account.
Step 1- Initially check if your old number verify in whatsapp or not by going to whatsapp → setting → account → payment info like below.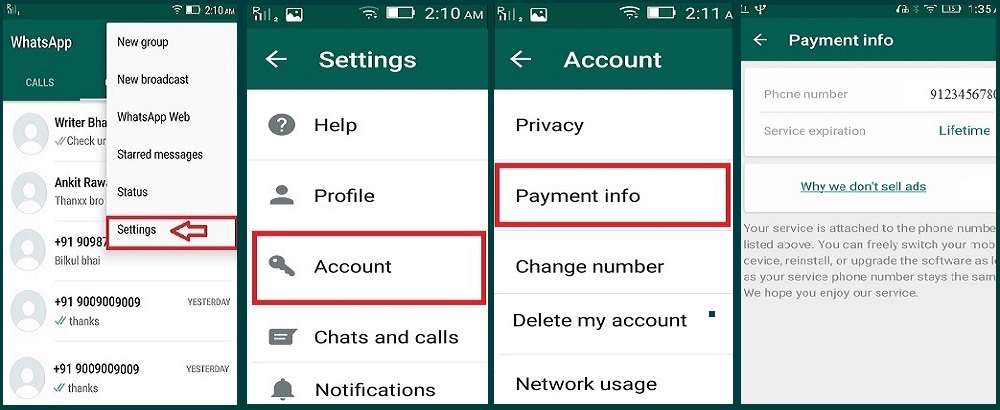 Step 2: Once you verify your old number then start process for changing number. So in order to start, you need to follow same step as above till account screen then instead of 'payment info' option please select 'change number' option then click on next link at top right side then provide both number old &new . At last click on done.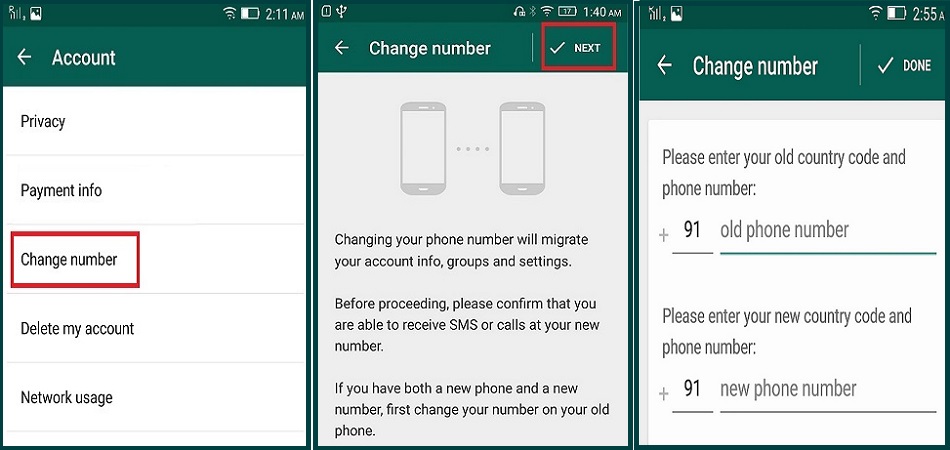 Step 3:-Once you click on done then you will be prompted to verify your new phone number.Verified number and enjoy whatsapp with new number 🙂
Hope you like this post and now able to change whatsapp number without any hassle. Even if you find any issue or other way then please write us in comment.
A big thanks for reading