Nowadays Facebook Fan page becoming most famous place to get more people in less effort.From small company to large enterprise also start using Facebook fan page to attract more and more people.
But What if your Facebook Fan page getting good number of like or company name get change or you want to campaign with different brand name then definitely you need to change your Facebook name too or create new page.
and you know when you try to change your Facebook Fan page name then it would not allow you to make change.
So what to do next? create new page?
No, create new page is absolutely not good solution.
So here I will give you steps by which you can make change your Facebook fan page even if number of like beyond 200+.
Note:- By this way You can only change your Page name once.
Step 1: Firstly you have to do is go to the about section of the page.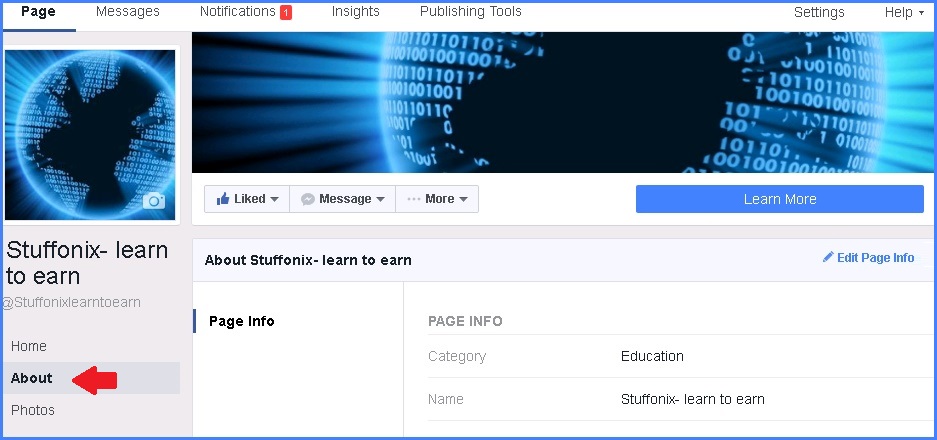 Step 2: Then move to page info and Hover over the Name section so you can see edit option. Now click Edit.

Step 3: Then a pop up comes to ask your new page name with instructions of Do's and Dont's.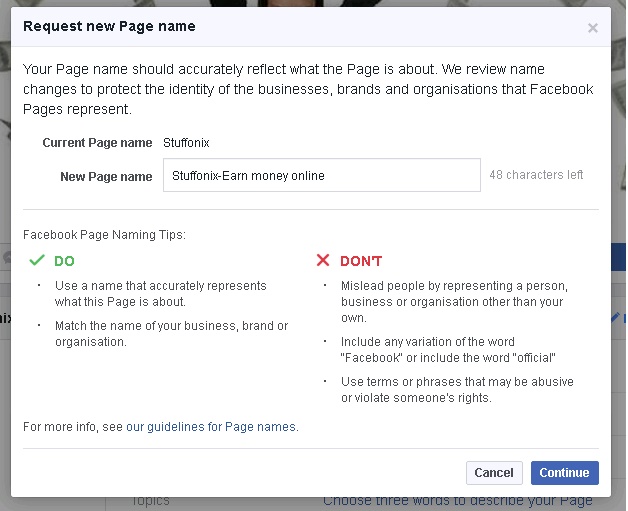 Step 4: Enter New page name and continue. It ask again to review the request so Review your request and click Request Change
If you do not see any option to change Page name then following may be issue:
May be this option not available in your location.

There Also chance of limit on number of change.

If you are not admin then you are not allow to change page's name.

May be You or another admin recently change your page's name.
Hope you like this post and surely able to request Facebook to change your page name.