I am soon planning to set up my own website. And have been engaged in brainstorming on it since a long time now as not all website survive the digital competition. And this article is simply sharing the wealth of knowledge I have collected over last one year talking to a number of experts.
I was suggested to buy an expired domain of my niche and build on that existing website. Before we move further, we need to understand what is an expired domain. Expired domains are those domain names that have been dropped from zone files by a hosting site like say Hostgator. And these expired domains are in three states: 
Available – the domain hosting has not been renewed in terms of paying the yearly fees and thus has been released
Just renewed – the domain has be renewed by the owner by paying the fees, but no fresh work is being undertaken.
Pending – the domain name has not been renewed with the host for a long time or is in a state of pending deletion. If you need this domain name for your site, you need a specialist domain dropping service or investigate back-ordering the name.
So now the question arises why not create a fresh domain name? Why buy an expired one?
In simple words, experts explain that an expired domain comes with an existing targeted traffic for the same cost as a brand new domain. Also it has an awesome backlink profile as well.
Did you understand? Perhaps not, so let me explain why are expired domains important.
The best thing about an expired domain is carrying forward all of it's SEO metrics like
Domain Authority (DA) 
Higher the DA (must be more than 10), more trustworthy it is in terms of appearance on the leading search engines.  This is basically a metric by Moz that measures the domain by popularity, age and size.
Page Authority (PA)
Similar to DA, his PA means more probability of a specific page to appear on the search engine. So, experts advised me to look for a PA above 15. And again there are a number of tools and inbuilt filters as we will list below to check this.
Age 
Look for domains that are at-least two years old. 
Trust Flow (TF)
Filter out the domains with a TF of above 5. It measures the trustworthiness of a site
Backlinks
An expired domain must have genuine as well as relevant backlink with no spams! So hunt for: 
Number of links

Number of referring domains

Anchor links
Page Rank (PR)
The higher the PR the better. But even if the PR is low and other metrics are high, go for it. And there are a lot of free tools online to check it. Higher PA and DA along with strong backlinks are more important than a high PR. 
In short, by buying an exiting expired domain you are saving a lot of time and money since you don't have to spend anything on doing SEO. All you need to do is simply add content, links and build sites on these expired domains. And further link it to affiliates and money sites to shove them up the ranking.
So how do we find a high authority expired domain? And what are the benefits?
We will discuss these two questions one by one. We first come to….
How to find high authority expired domain steps
Step 1: Simply got to the website "expireddomains.net"
It has list of whole lot of expired domains and you can shortlist the ones that suit your need. I can say it is search engine for expired domain and collect all expired domain from different registrar.
Step 2: When you reach the above main website you will find the flooring sections:
Expired Domain Names: 
Yes, domain names expire daily at the drop of the hat. But then there is grace period for each name to be available to the masses for free. So if you are looking for very old yet strong domain names and sites, then chances are you may have to pay more to register such domains.
Dropped domains: 
These are those expired domains that were not renewed in the grace period. And have been deleted from the host server but are available to register. These domains cost the same amount as a fresh one.What you need to do is, focus on this kind of domains. 
So how do you do it? Simply go to "deleted.com domains" link. Here you will find all available expired and deleted domains. 
You may find a million ones since we are living and working in digital age. So how to find which suits you the best? That I explain in the next step. 
Step 3: Filtration
You must be registered on the expireddomains so that you get filtration option. Apply the filters as per your requirements. For instance if you need technical domain, look for related domain with at least 50 backlinks. And a domain that has been deleted in last one week. Filter out registered domains, so that you get only unregistered links of use to you.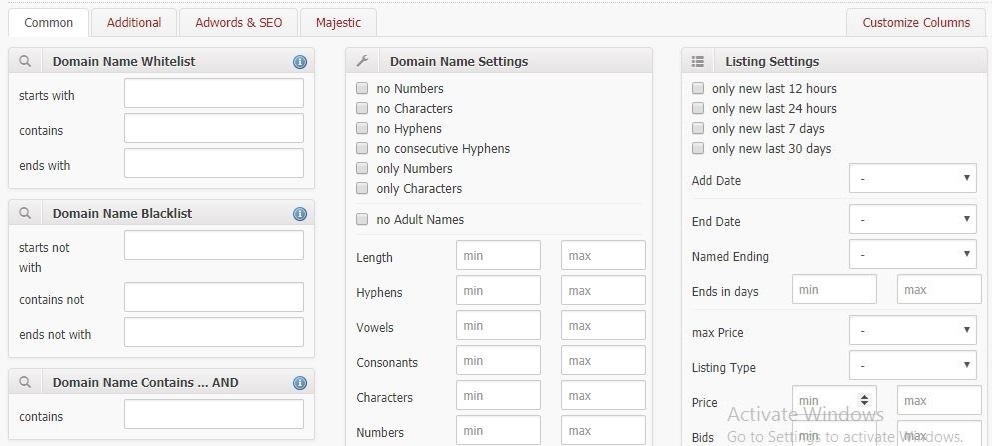 Step 4: After you apply all filters of your need, you will come out with say some 500 quality domain among which you will have to select one that best fits high authority expired domain.
Step 5: CHECK PA /DA of the Domain
It must be higher than 10.So you can short all domain with DA column and then simply paste some 20 links in one go at bulkdachecker And it will fetch the DA of those domains. Do these with all 50 shortlisted domains and filter out all those with DA greater than 10. 
You will be left with say five best, thus making it easier to choose one final domain name.
Step 6. Simply register this domain name with a registrar that fits your bill. Mostly these domain names are available at a nominal price. 
Besides the above mentioned website you can also find high quality expired domains using one of the best tool domainhuntergatherer.With just a few minutes setup you can easily find thousands of expired domains worth hundreds of dollars or more.
This tool help you in finding high PR value domain including  below all items
Domain auction Hunter

Expired Web2.0 Finder

Expired Domain Miner
Ways to find expired domain from domain hunter gatherer
 Hunt using your keyword – You can check your specific keyword and get niche domain easily.
Hunt from website  – you can crawl any specific website and find all links which expired and link from that particular website. Like suppose you want too search which all sites have backlink with forbs.com then you can also find.
Auction hunter – Similar to expireddomain.net, here also you can find from 8 different domain marketplace.
Web 2.0 hunter – you can easily find expired 2.0 domain from different marketplace.
Reverse Hunt Domains – Enter any domain and you will get all expired domain link to entered domain. it is reverse process of hunt from website.
The basic steps to follow will still remain as above. 
After this step by step procedure on how to find a high quality expired domain, you will question me how to use it. Now I proceed to Part-2 of the article. 
1. Set Up Authority Websites 
The main reason to go for an expired domain is higher metrics since such domains perform better in search engine when compared to new one. High metrics means high DA, TF, PA, etc. A brand-new domain needs a lot of hard work to make it reach a good rank in search engines.
So better find those with existing good rank to avoid wasting time on initial search engine submission  as well as link building. And old domain costs the same as a new one, but comes with existing rank as well as per-done SEO.
2. Mint money Selling High-Authority Expired Domain
Looking for easy money? Go for the sale of high authority expired domains. Simply hunt out the way I explain above and sell those at amicable profit. People are these days mad about buying expired domains and social media is a wonderful tool to sell these off depending on the link profile, niche, etc. Even Flippa or Godaddy auctions are great podiums to sell high authority expired domains. 
3. May Create A PBN
PBN stands for private blog network. In simple words it is a hub of different high metrics websites. And from this hub links are taken for online money making websites. Unless you have a sound and stable budget, buying PBN links from good companies will cost you a hell lot of investment.
So the best idea is to hunt out high authority expired domains. And then later build your own PBN. But there a small clincher: PBN is not legal as per Google, though people are using it a lot.
4) 301 Re-Direct to the Money Site.
This is lazy yet pretty good way to boost the authority of your website. 301 redirect from an expired domain to the money site means that when Google goes through this domain, out will be redirected to your site and thus passing on the authority of the earlier domain to your site is also comes as inheritance. 
This will now pass – Page rank, Domain authority, back link profile, and Moz rank onto your money site!!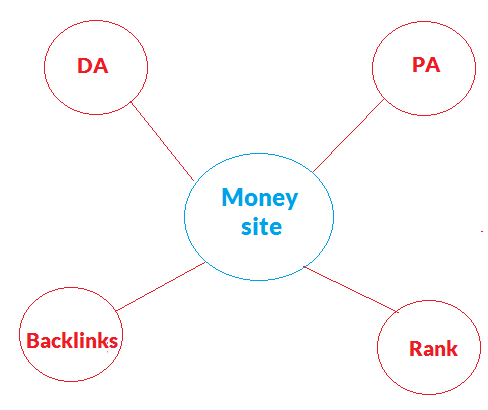 But this option comes with a Warning: The Ensure that the expire domain that you are directing to your money site belongs to the same niche as your won site. An expired travel domain won't redirect you to a business site. And wow do you check this? 
archive.org is the website you need to read and it explains in detail how to go about it. 
So apply the above steps and if you need more help we re leaving links to our previous articles on HOW TO CREATE A WEBSITE as well as AMAZING DOMAIN NAME SUGGESTION
Write to us in the comments column or Tweet to us @Stuffonix  if you need more details on how to hunt for high quality expired domains. We will be happy to help you.
Note – If you need any service related to domain name search then we can provide for any niche. Just Write us in contact box.