With the increased number of Internet users, selling EBooks have become a profitable business overnight. I know many people who are making a successful living by just selling books online.
However, the E-Book business is quite different from selling paper books. In the real world, it's all about the reputation of the author which sells a book.
But in the virtual world, the platform in which you sell your book is equally and sometimes even more important than the Author's name.
That means choosing a right platform for selling Ebooks is very important, so today we have brought you a list of Top Ten websites to sell your E-book.
1. Amazon
You saw it coming didn't you? The largest marketplace to sell your e-book is also the number one platform to sell your e-book. They have millions and millions of readers ready to buy your next E-book all you have to do is publish it so selling ebooks on Amazon is not so hard.
There is also a built-in affiliate program on Amazon.com which is used by most of the bloggers so it will be very easy to convince a someone to become your affiliate marketer. 
Their revenue share is from 35-70% but it can be neglected due to the fact that you can sell double E-books in the same time compared to any other platform.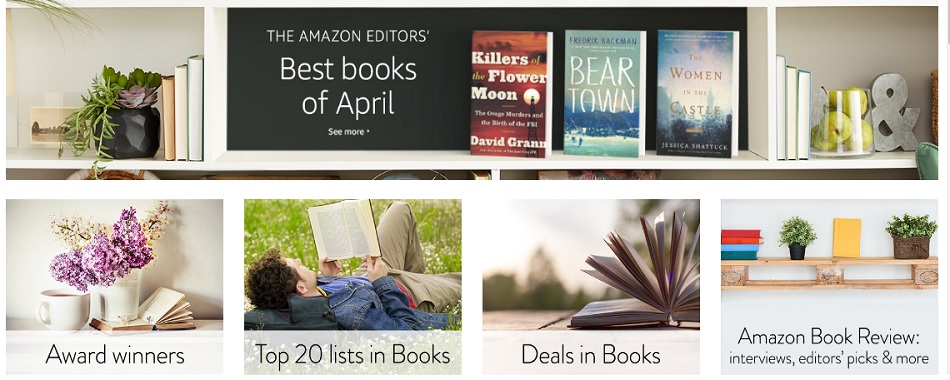 2.Lulu
Well, no comments on the name! Other than that they are near perfect platform for publishing and selling ebook. The one thing I liked is that they have well-written guides on all topics for everyone who is looking to publish his first e-book or increase the quality from the last published one.
Also, their premium pack includes an expert for almost everything- from book's designing to cover making and everything in between means all you have to do are submit a menu script and wait to start earning.

3.PubIt! (Nookpress)
I'll tell you one thing straight- the royalty share is low, very low. It goes as high as 65% that too in some special situations. Other than that you are normally paid less than 50%.
But they have one of the strongest customer bases in all e-book selling platforms and they are going to help you boost your book sell like no one can. Means if your book is appealing, then you have a great chance of selling thousand or even more copies easily.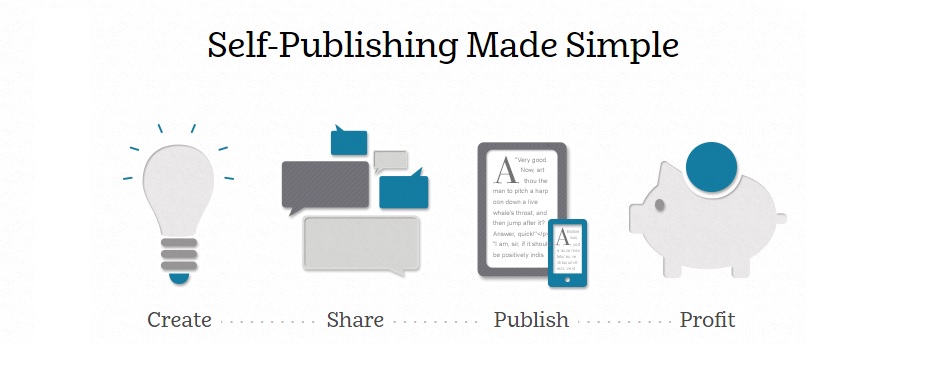 4. Instabuck
Instabuck is another awesome website to start selling EBooks. There are plenty of different plans for new and old publishers and you can choose between them according to your publishing needs.
The rates are a little high but they are considered ok if you see other spammy e-book marketplaces. Also, a unique feature it's 'unlimited' free trial for all plans. You can try any of the plans for free and you only have to pay once your e-books are downloaded more than 3 times a month.
5. BookBaby
100% royalty! Yes, you get 100% royalty for every E-Book you sell on BookBaby and this is enough of a reason to include this website in the list. You only have to pay $149 for their distribution package at the time of publishing your E-Book.
Another cool feature is that they have a Print on Demand feature mean if your book goes viral, then you can sell it as a real printed book without any burden. The only problem is that their site is a little outdated in my eyes.

6. Payhip
Payhip.com is one of the best services when it comes to revenue share and promotion of your E-Book. They only take a 5% transaction charge from their users which are very low comparing to some other sites of the list.
Also, you are not only allowed to create your own promotional campaign but affiliate program as well. Means you can also encourage other bloggers to sell your books and make a profit from it.
7. Selz
Selz.com is a complete E-Commerce industry than being just a selling Ebook facilities. It means there are lots of different tools and software available to help you in distribution of your product.
However their prices are a little high and you'll have to choose any of their monthly plans to make any Selz (see what I did there? :-p). They offer a free 14 days trial so you only have to buy their services if you are satisfied with them after trying. 

8. Fiverr
Fiverr is often overlooked by serious writers because it's more of an action selling website. But you have to agree with the fact that most of the E-Books that are sold today are small and centered on a narrow subject.
If you are also looking to sell Ebook which is concentrated on a single subject then Fiverr is probably the best option. It's known and trusted by people for making online payments.
However, the two main downsides are the $5 price restriction and the 80% revenue sharing policy which means you'll have to sell hundreds of books to make some actual profit.

9. Feiyr
Feiyr.com is a multi-purpose online store. You can not only sell EBooks but Audiobooks and Music files as well. Also, They have one of the highest profit sharing ratio in all of the industry.
They pay you 80% of the revenue made from selling your book. There are no fees for joining the site but you'll need to pay activation fees of €9.90 before you can publish your book on their store.

10. Blurb
Blurb.com is not only a great site to sell your book but to write it as well. The site has multiple tools which help you to write your E-book from the scratch. 
You can also use the styling options to give your book a different look according to your topic. At the end if you believe that designing isn't your kind of work, then you can hire a professional within the site to help you in various stages of book writing. 
Through Blurb, you can not only sell your ebook on their site but on Amazon, Barnes & Noble platform, and the Apple iBooks Store as well.

Wrap up
Which platform do you use for publishing your E-book? What tips would you like to give to new writers? Do tell us in the comments box.