Now a days WordPress is one of the trusted and more preferred platform to create a website and that's why more than 28% websites worldwide using WordPress as platform.
Even a non techie can create a good looking website by just choosing a appropriate theme. Choosing a theme is an essential step which every blogger goes through while building his site. A right theme attracts the visitor and helps you in emphasizing the brand image of your website.
However, a wrong theme can confuse anyone who visits your site and put your site's credibility in question in his eyes. So choosing the correct theme is a very important step which you can not mess up.
So today we have brought you a list of important things you should consider before choosing any theme. Keeping these things in mind will help you in choosing the perfect theme for your blog and then list of site from where you can easily get best free WordPress themes. 
If you like free theme then well and good go with free one but if you want more functionality then I recommend to buy premium WordPress theme…you will many customization option and it is one time payment for your site.
Things to consider while choosing a theme
The best theme is the one that not only looks good to you but is easy enough for a user to find his way around and fulfill the criteria decided by Google. Based on this, you should consider the following things before choosing a theme:
1. Simplicity is the key 
The most beautiful things in the world are also very simple and the same applies to your blog as well. So whenever you are choosing a theme for your website, choosing a simple but effective theme should be your first priority.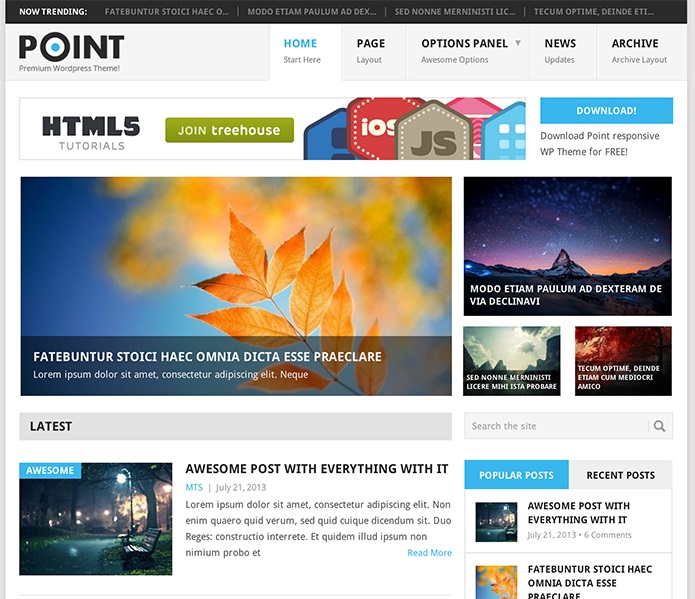 Here, simply doesn't mean you can pick any theme which has no sidebars, no space for widgets and no place to put your site's title and other important things. In short, it should not be a few lines of code written to put a pile of text together.
A simple theme is the one that has enough place for all the essential things but does not let the main content get overlooked. Also, it should not look clumsy and the proportion between the sidebars and the main content bar should not exceed the ideal limit of 1:3.
A good theme has no rough edges and has a good navigation system which allows the user to reach the desired section of the website from the homepage itself.
2. Your Content needs are important
Most of the people neglect their content needs while choosing a theme for their website. They end up choosing the wrong template which becomes a pain in their neck later.
For example, if you are making a multi-niche site publishing tens of articles everyday but choose a theme that only shows the last 5-7 posts on the homepage, then anybody landing on your homepage will probably miss the content that was published just a few hours ago.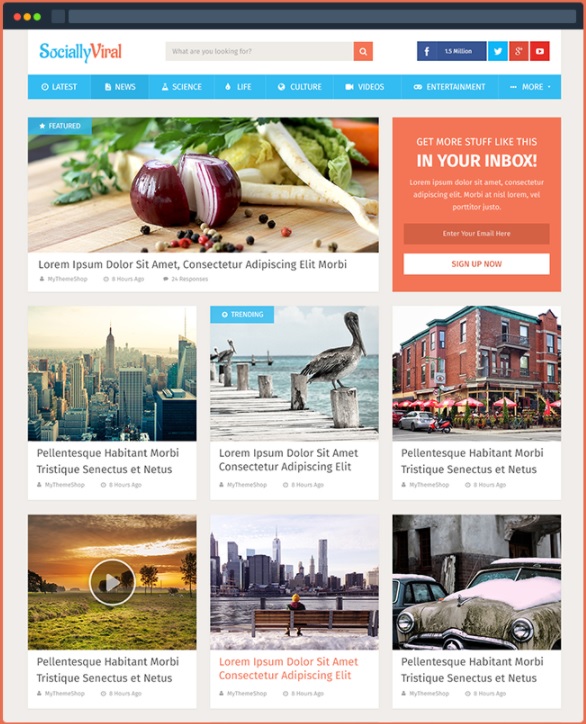 Similarly, choosing a theme with lots of sidebars and widgets showing your recent post while you plan to publish only 3-5 posts every month is not a good idea either.
So keep the posting frequency you are going to follow in your mind and choose a theme accordingly. It should have enough space to inform the visitor about all of your latest or most popular posts without overdoing it. So the user just not neglects that section of the website.
3. Responsiveness
We live in a time where over 80% of the Internet users browse the net through their mobiles, and so choosing a responsive theme that looks good on both computers and mobiles is not an option anymore.
With the new Google updates aimed towards recognizing mobile friendly websites, you have to believe that non responsive websites will soon be out of SERPs.
So if you are looking to stay in the business for long, you should make always choosing a responsive theme for any website, a habit.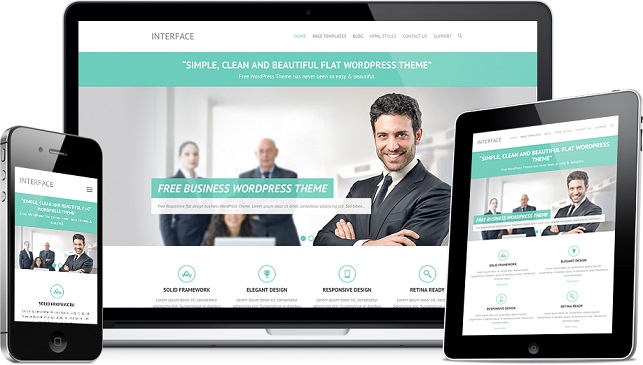 For primary selections, you can resize your browser window and see if the theme you are giving a look, looks good enough in smaller sizes or not.
However, before finalizing any template, you should open the demo page for that theme from a number of different web browsers on your mobile and see if it's UI is good enough on all the browsers.
4. SEO friendly
If your theme has all the other qualities mentioned in this post but is not SEO friendly then you will have a hard time convincing Google. On the other hand, A blog made with a theme lacking all the other quality but SEO friendliness has a better chance of achieving your desired SERPs.
Google can not see or feel how good your theme is, so when ranking your blog it completely depends on the scripts and codes used in your theme to determine whether it's user-friendly or not.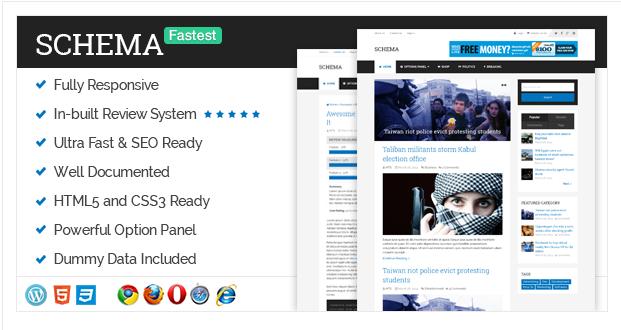 So if you are making your website for driving traffic through Google or any other search engine then you must choose a theme that is search engine friendly.
To know whether a theme is SEO friendly or not you can go to Google Page speed checker and put the URL of the that theme's demo page on it. Google will check the scripts used on the page and will give that page a number according to it between 1 to 100.
The higher the number, the better the theme is. We suggest that you should not choose any theme which scores less than 80 in test results for both mobile and desktop pages.
Also keep in mind that 2 different programmers use 2 different combinations of codes to achieve the same results. so you should never choose a theme on the basis of a similar looking high scoring theme you checked earlier.
5. Supported plugins
The true beauty of WordPress themes relies on the various kinds of plugins we use with them. Whether you are making a long-term multi-niche blog or a short term micro niche blog, without the power of plugins behind it, your website will not shine.
So whenever choosing a theme for your website you should know what plugins does that theme supports. If you are not a technical geek then you can have a hard time knowing what plugins you can use.
In such case, you can try to mail the programmer of that template or check the reviews for that theme on 3rd party stores to know more about the theme.  
You can also check our WordPress plugin list to know different kind of plugins and there particular use.
6. Support options
Last but not the least, before finalizing any theme you should check how good it's support system is. While you can not expect much while choosing a free theme, you should definitely try to mail the support and check how fast they reply before buying any paid theme.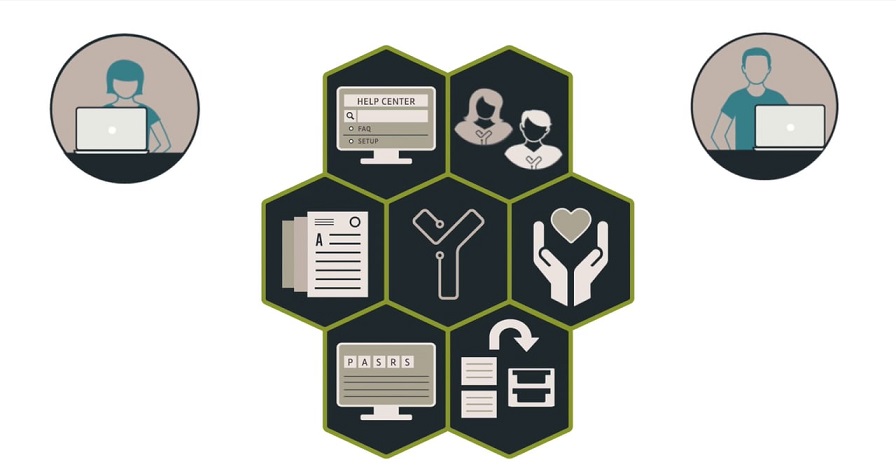 This could be a crucial point If you are making a long-term blog and are hoping to get a large number of visitors. Because once your blog starts getting a heavy amount of hits every day, then even a simple change in your website will have large effects.
In any such case, if any change goes wrong then you will surely want to have someone by your side who knows the theme completely and can help you in fixing up the things.
These were the things you should keep in mind while choosing any theme. What things you look out for while choosing a theme?
Hope you understand things one should consider while choosing any them.Now lets check 6 authenticate websites to get free WordPress themes.
Free WordPress themes
Let's start with most trusted platform…
1. 

WordPress.org
It is biggest and most relevant website to find trusted themes for your blog. One of the best thing about this platform is free of cost.
Every theme here you get free of cost and also they have categories theme with popularity, latest and featured. Each themes is reviewed and meets specific quality and security standards by theme review team.
You can filter theme as per requirement of color, layout, features and subjects. You an even upload your theme for use of public domain.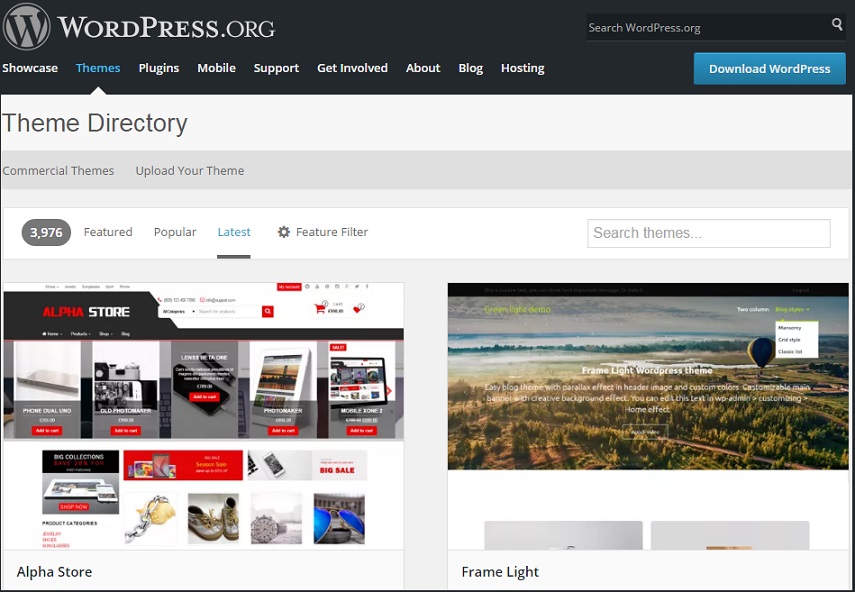 [button link="https://wordpress.org" size="big" align="center" target="_blank" icon="steady-icon-shorts"]Theme on wordpress.org[/button]
If you are particularly looking for photography theme then you check our post related to best WordPress theme for photography website.
2. Colorlib.com
Get 50+ Beautiful & Free Responsive WordPress Themes to Build Awesome Websites 2016. Theme from colorlib already downloaded over 1,400,000 times and still counting. So choose best one as per your niche.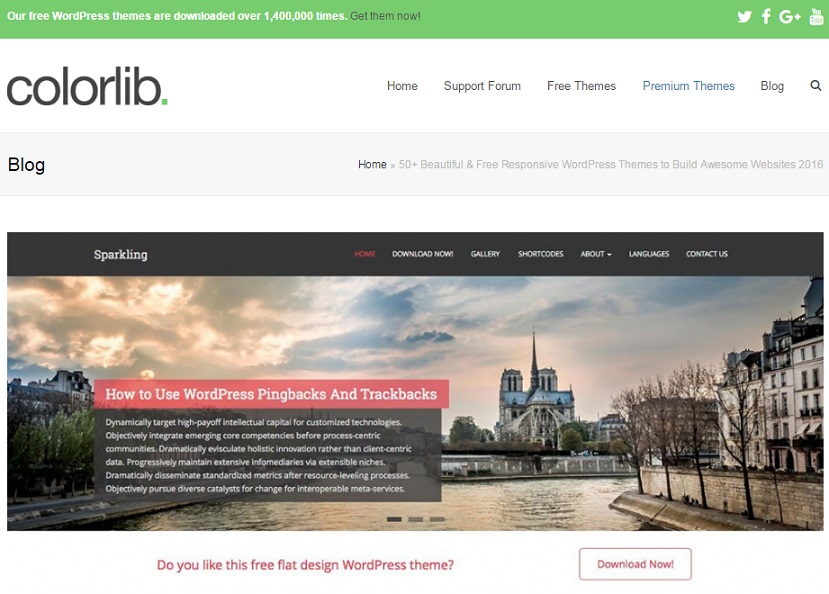 [button link="https://colorlib.com/wp/free-wordpress-themes/" size="big" align="center" target="_blank" icon="steady-icon-shorts"]Theme on colorlib[/button]
3. Codeinwp 

Best platform to download 60+ free wordpress themes built with Bootstrap means responsive also.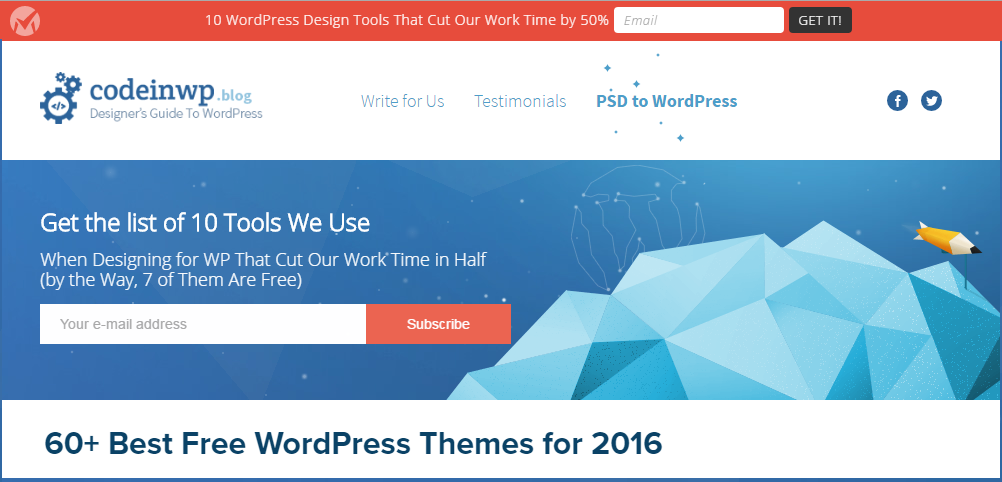 [button link="http://www.codeinwp.com/blog/best-free-wordpress-themes/" size="big" align="center" target="_blank" icon="steady-icon-shorts"]Theme on codeinwp[/button]
4. 85ideas.com
Platform to  provide best wordpress themes for your business. It help you to make sure your site maintains better professional look and feel. You will see theme get updated here in course of time.

[button link="https://85ideas.com/wordpress/best-free-responsive-business-wordpress-themes/" size="big" align="center" target="_blank" icon="steady-icon-shorts"]Theme on 85ideas[/button]
5. Themefuse.com
A very customizable and easy to use theme. You can change color and background of theme in just matter of click. 
All themes available here are responsive and can configure as per your requirements. If you want more functionality and support then you can go ahead with paid plan also.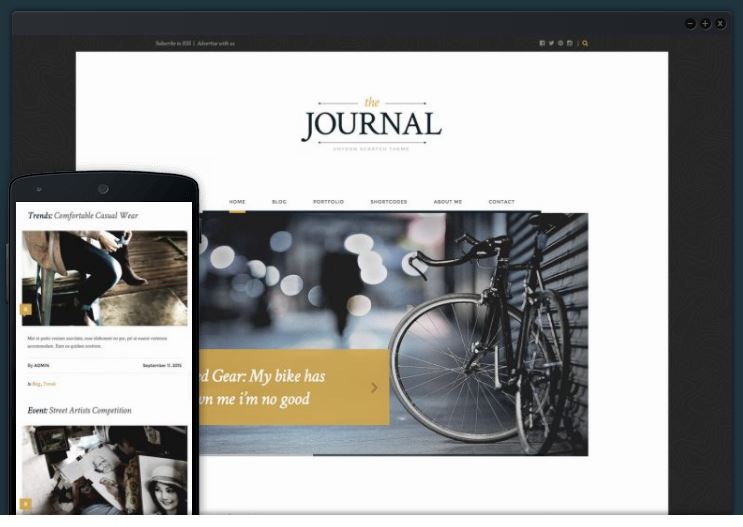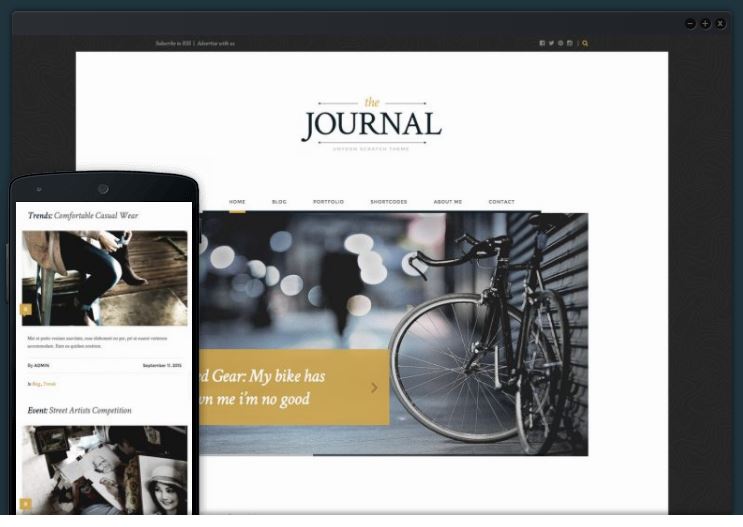 [button link="https://themefuse.com/wp-themes-shop/journal/" size="big" align="center" target="_blank" icon="steady-icon-shorts"]Themes on themefuse[/button]
6. Athemes.com

This platform assure you theme which are more secure and provide functionality better than some of the themes you would have to pay for. A group of more than 50 wordpress themes which you can use for the price of nothing.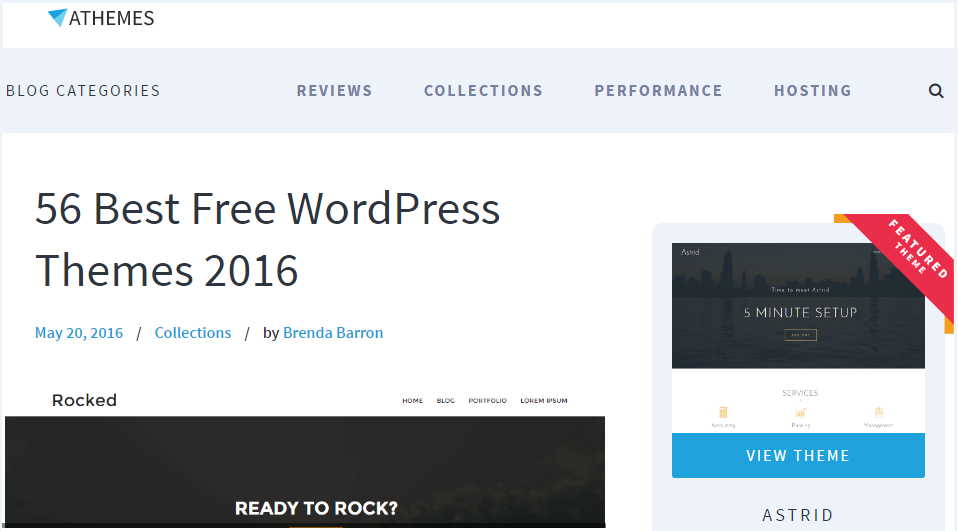 [button link="http://athemes.com/collections/free-wordpress-themes/" size="big" align="center" target="_blank" icon="steady-icon-shorts"]Theme on athemes[/button]
8. Webcreate.me
You can find here best themes of 2016 for creative designers, portfolio showcases, agencies and other creative businesses.You can also check here top eCommerce themes of 2016.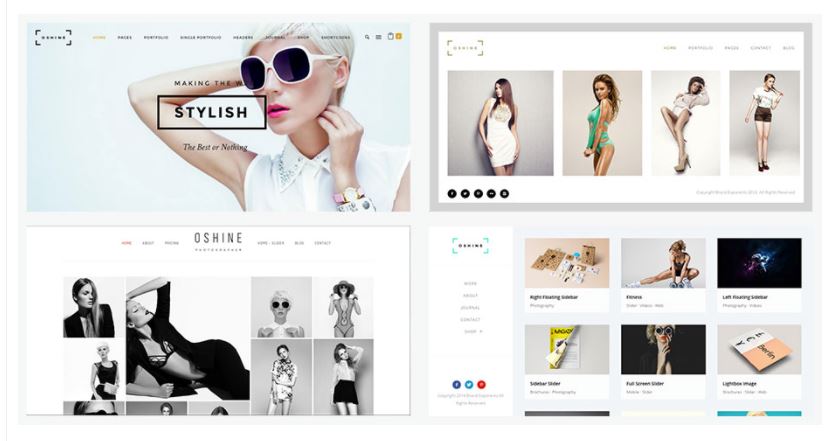 [button link="http://www.webcreate.me/the-most-creative-wordpress-themes/" size="big" align="center" target="_blank" icon="steady-icon-shorts"]Theme on webcreate[/button]
Hope you like this post and hopefully by visiting about sites you will get best free wordpress themes. Select responsive theme if possible so you do not need to create for mobile platform again.
Still if you are looking for different type of theme then you can choose a designer from freelancing sites for designer  and ask for customization as per your requirement.